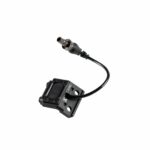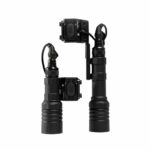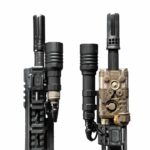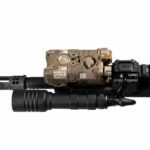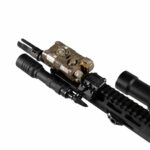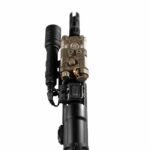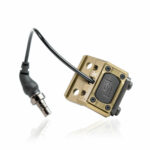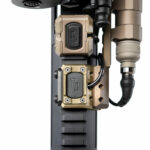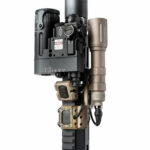 USED – Modlite Systems Modbutton – Momentary Switch
ModButton is an integrated momentary only switch and offset Scout mount design providing a simple clean mount in one convenient package. Developed out of a need to conserve rail space and also deliver a switch that could handle the power needs of modern lights, Modlite partnered Unity Tactical to help us produce a small switch and mount solution that would be backward compatible with the SureFire® light ecosystem.
ModButton is waterproof to 1 meter for 30 minutes and features more durable buttons than many competing pressure switches on the market. The offset mount will allow any Scout-type mounting system to be used.
ModButton is compatible with the Unity FUSION LightWing adapter which is designed to extend the light out to clear lasers or help push the light out in order to help reduce or eliminate shadow from suppressors.
The package includes the switch and mount only, no tail cap is supplied.
Made in the USA
Weight: 2.8oz
Dimensions: 1.0 × 3.8 × 5.7 in
Mounting Side: Left or Right
Technical Information
Mounting Platform

Condition

This is a used or open-box item. Products are reviewed and graded by condition.