The Eclipse Belt is an ultra-lightweight, next-generation rigid micro battle belt that offers modular buckle type and location. Due to its advanced construction techniques and materials, it is under 5 ounces (Medium, G-Hook) unloaded. The Eclipse Belt is 1.9″ tall and will fit through the belt loops of Crye and similar pants if desired.
The belt is sized the same as your pants, order the same size as the pants you wear
We recommend belt users size down to get a better fit
Does not come with an inner belt. The Syzygy Liner Belts coming soon
Made in the USA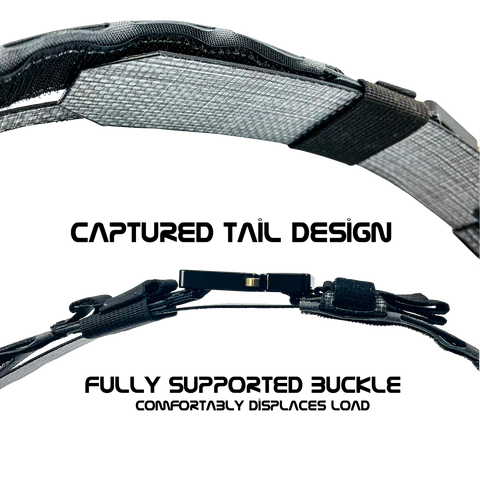 The Eclipse Belt comes standard with a G-Hook attachment, with Austrialpin 1″ Cobra and 1″ Raptor Buckles available as an option.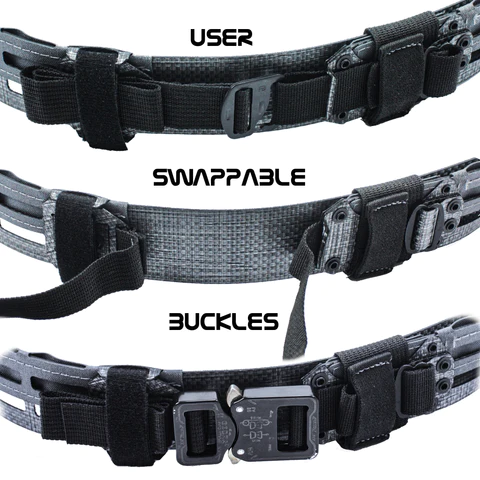 The position of the running end of the buckle is changeable along the belt, allowing 1.5″ gross sizing adjustments. This allows the user to size their belt down significantly for seasonal clothing changes.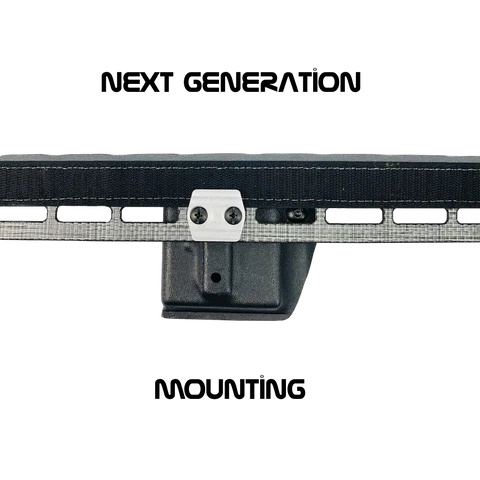 The inherent negative space of the Eclipse allows new and advanced attachment hardware designs while maintaining compatibility with traditional MOLLE pouches as well as Malice Clips.
Note: G-Code R1/R2/R3 Molle Clips are incompatible with the Eclipse Belt.