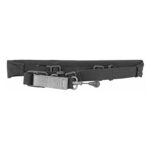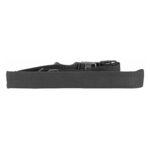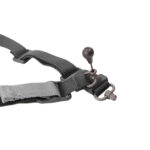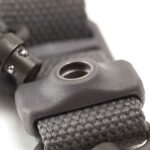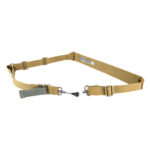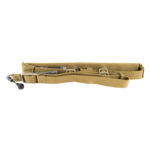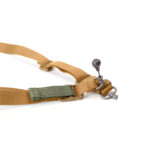 USED – Blue Force Gear Vickers 2-Point Padded Sling – RED Swivel
The Vickers 221 Sling allows users to switch from 2-point to 1-point mode instantly by pulling on the RED Swivel knob and reinserting it into the Burnsed Socket at the rear of the receiver.
The RED™ Swivel is sewn to the front of the sling towards the muzzle.
2.00" tubular webbing with closed-cell foam padding.
Compatibility: Push Button QD Sockets found on most ARs and other firearms.
Installation: Two Push Button Sockets (front and rear of weapon). *For weapons with eyelets at the rear of the receiver (SCAR, Sig, HK), add a Universal Wire Loop with Push Button Socket to the rear of the sling.
Hardware Build: ITW GhilleTex™ Acetal hardware – a military-grade, low IR plastic.
RED™ Swivel Build: Machined steel, phosphated for maximum corrosion resistance; Nylon coated, double crimped directly to 7 strand stainless steel aircraft cable; Textured sphero-conical-shaped pull knob and Stainless Steel internals.
Sling Build: Invista solution dyed CORDURA® webbing.
Length: 57" – 67".