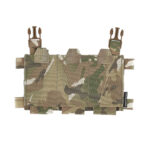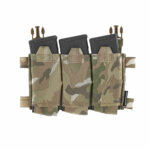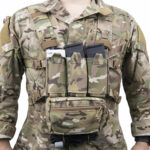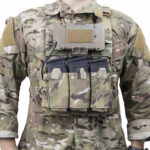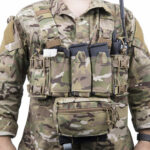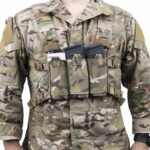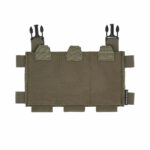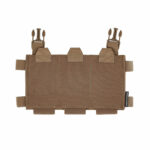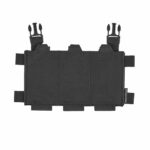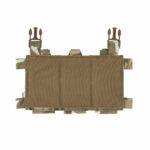 USED – Spiritus Systems Placard 5.56 X .45
The LV Placard was designed to give users superior retention of magazines and other mission-critical equipment.
Attach the included ITW Nexus hardware to turn your placard into a Nano-sized chest rig.
The back of the placard is fully lined with a  hard loop field for secure fitment to your plate carrier.
The elastic creates form-fitting cells that can hold a variety of different items.
Elastic allows it to expand to accommodate large or oddly shaped pieces of equipment.
Features webbing at the base of the system instead of sewing it completely shut.
Laminate loops on the outside of each cell to allow for the attachment of retention loops.