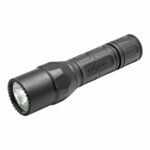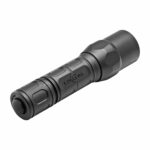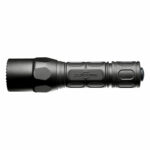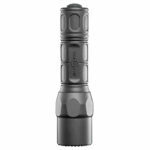 USED – SureFire G2X Tactical Single Output 600 Lumen LED Flashlight
SureFire's G2X™ LED illumination tools share many features, such as virtually indestructible high-efficiency LED emitters, 600 lumens of maximum output, precision reflectors, and sleek Nitrolon® polymer bodies. Their differences let you select the ideal light for your needs.
The G2X Tactical provides a single output level — a brilliant, penetrating 600-lumen beam. It features a lightweight, high-strength Nitrolon® polymer body that's comfortable to hold in cold weather. The G2X Tactical comes with a press/click tailcap switch.