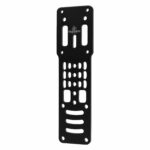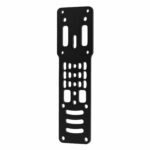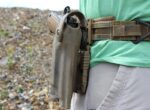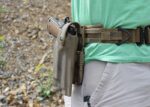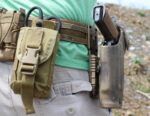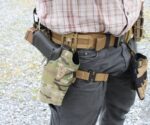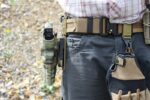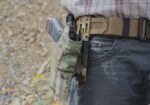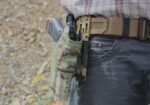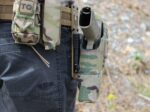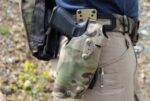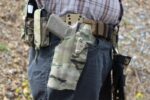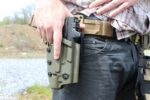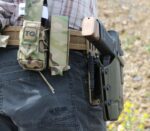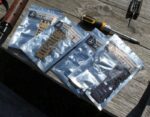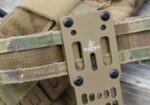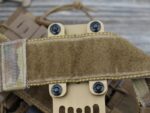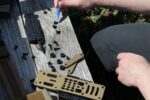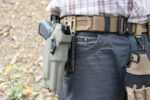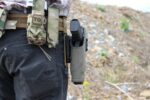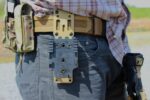 USED – True North Concepts MHA – Modular Holster Adapter
The Modular Holster Adapter was specifically designed to eliminate the unwanted movement, flex, and sliding common to factory polymer belt adapters.
The Modular Holster Adapter is made from rugged, non-ferrous DFARS grade 6061-T6 aluminum and is Type 3 MIL-SPEC hard coat anodized.
It supports the popular "Mid-ride" mode of carry to lower the pistol below the shooter's belt line, allowing their holster system to clear body armor and pouches.
This adapter fits all "three-hole" pattern Safariland™ type holsters, and other brands of holsters that use this proven method of attachment.
It also supports the use of many commonly used quick detach holster systems such as the QLS, MLS, ELS, and others.
Holsters mounted to the Modular Holster Adapter will accommodate 10° of forward cant and 10° of negative cant for a total range of 20° degrees.
The adapter holds three height mounting points, set 1/2″ apart, descending from the top mid-ride mounting point.