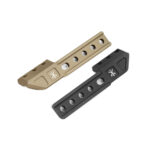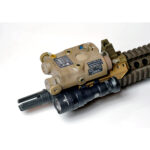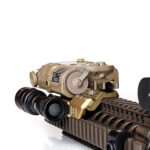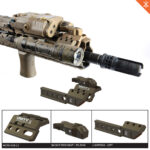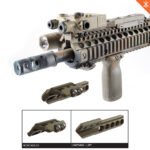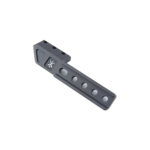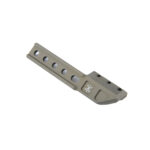 USED – Unity Tactical FUSION LightWing Adapter
Designed specifically for the FUSION Micro Hub, the FUSION LightWing Adapter allows the user to mount both a backup iron sight and light in conjunction with the ATPIAL or ATPIAL-C Multi-Function Aiming Laser. The FUSION LightWing adapter is designed to extend the light out under the side of the ATPIAL while still mounting on the top rail. It is lightweight, low profile and compatible with a wide range of FUSION accessories. Mounting the unit behind the ATPIAL still allows access to the battery compartment without removing either unit.
Note: This part comes in both Left and Right side versions, however either side can be used ambidextrously depending on where the Micro Hub is placed. A Left Hand LightWing Adapter will put the light on the left side of the ATPIAL if the Micro Hub is mounted behind the ATPIAL. If the Micro Hub is mounted in front of the ATPIAL, a Left Hand ATPIAL Adapter can be reversed and used on the right side of the weapon.
Technical Information
| | |
| --- | --- |
| Color / Pattern | Black, Flat Dark Earth (FDE) |
| Orientation | Right, Left |