Top Gun Parts & Accessories for December 2021
With the holidays rapidly approaching, are you ready for some new gifts for your favorite shooters (including yourself)? Here's a quick and easy guide to some of our top products for December 2021, and how you can truly end off this year with a bang (pun intended!). All of these gun parts & accessories can make a big difference in your setup, so let's begin with one of our favorite brands, Aero Precision: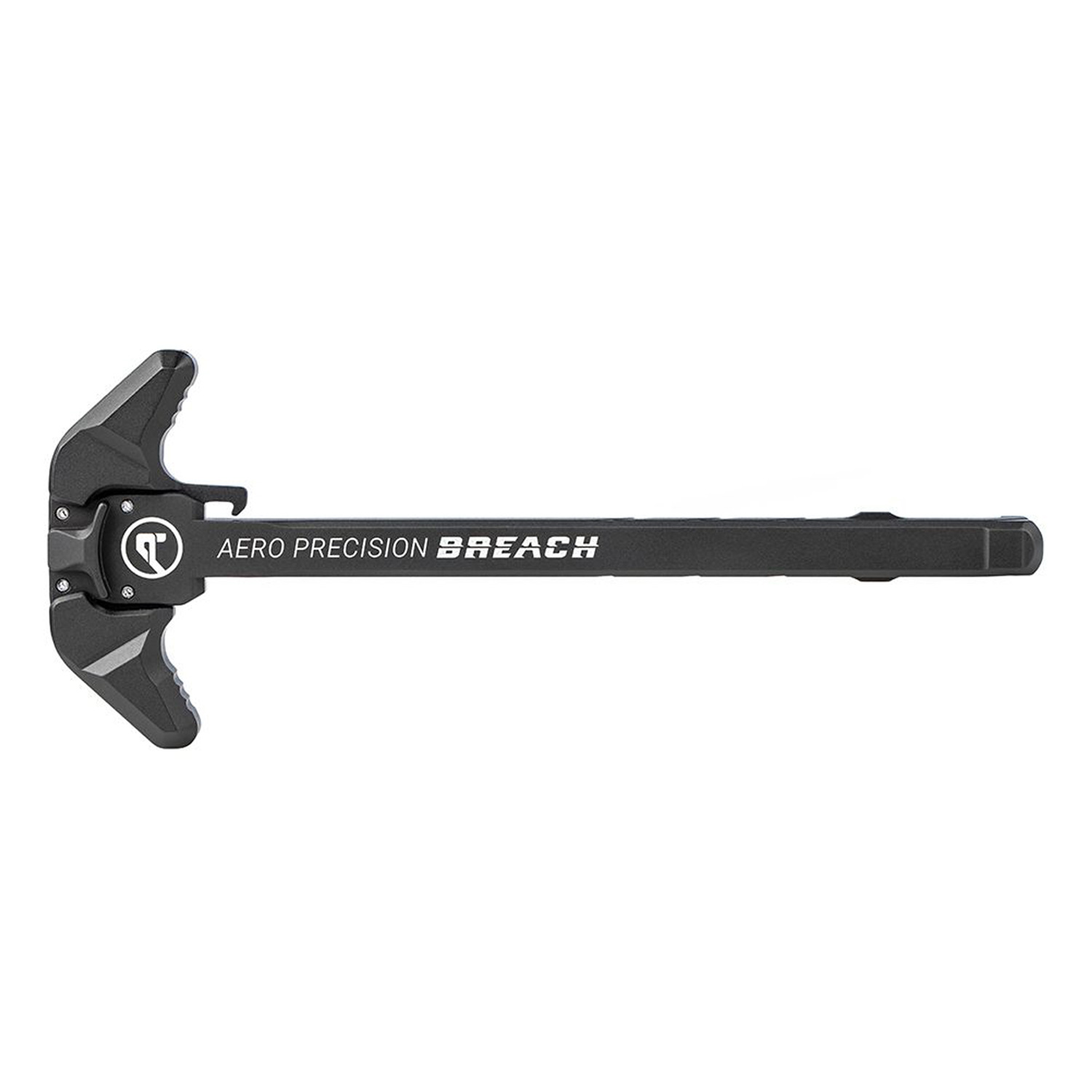 Aero Precision makes some awesome gun parts & accessories at a great price point. Now, what makes the BREACH charging handle so good? Right off the bat, you'll notice the amount of features it has for a charging handle. Not only is it easy to use, it's super reliable. First off, the large lever configuration provides an extended operating surface. Additionally, it features ambidextrous controls, and ergonomic 7075 Aluminum levers. These help the user to easily charge their firearm with either hand while remaining low profile and comfortable when slung. Next, the construction is extremely solid on this handle. Its reduced chamfer angles on the 7075 Aluminum reinforced bar design provide a strong foundation that is resistant to rotational flex or breakage.
Its patent pending lever mechanism helps transfers force-of-use away from the roll pins and into the top/head portion of the reinforced bar protecting the charging handle in the most demanding circumstances.  Additionally, its Gas Deflection Shelf aligns with the upper receiver to redirect gas flow away from the user's face when shooting suppressed. Finally, let's look at its functional design. It is not all just good looks. Stylistic cuts on the charging handle also help to clear stuck on carbon and debris from the upper receiver, while the spacer design seals and protects the lever mechanism from debris.
While we're talking about Aero Precision products, let's take a look at another. The M4E1 Threaded Upper Receiver does a couple things that help out stand out from the crowd. In particular, it features a new angular machined design that separates it from standard mil-spec upper receivers. This Aero Precision upper receiver features the same enhanced body profile as their M4E1 Enhanced Upper Receiver. However, this receiver can accept a standard AR15 barrel nut.  Additionally, it features a 7075-T6 Aluminum build,  which allows it to to work with all mil-spec AR15 parts. Not only this, it also comes with the port door and forward assist pre-installed. The M4E1 Threaded Upper Receiver is designed to pair perfectly with Aero Precision's new M4E1 Lower Receiver, giving you a billet-looking receiver set at a fraction of the billet price.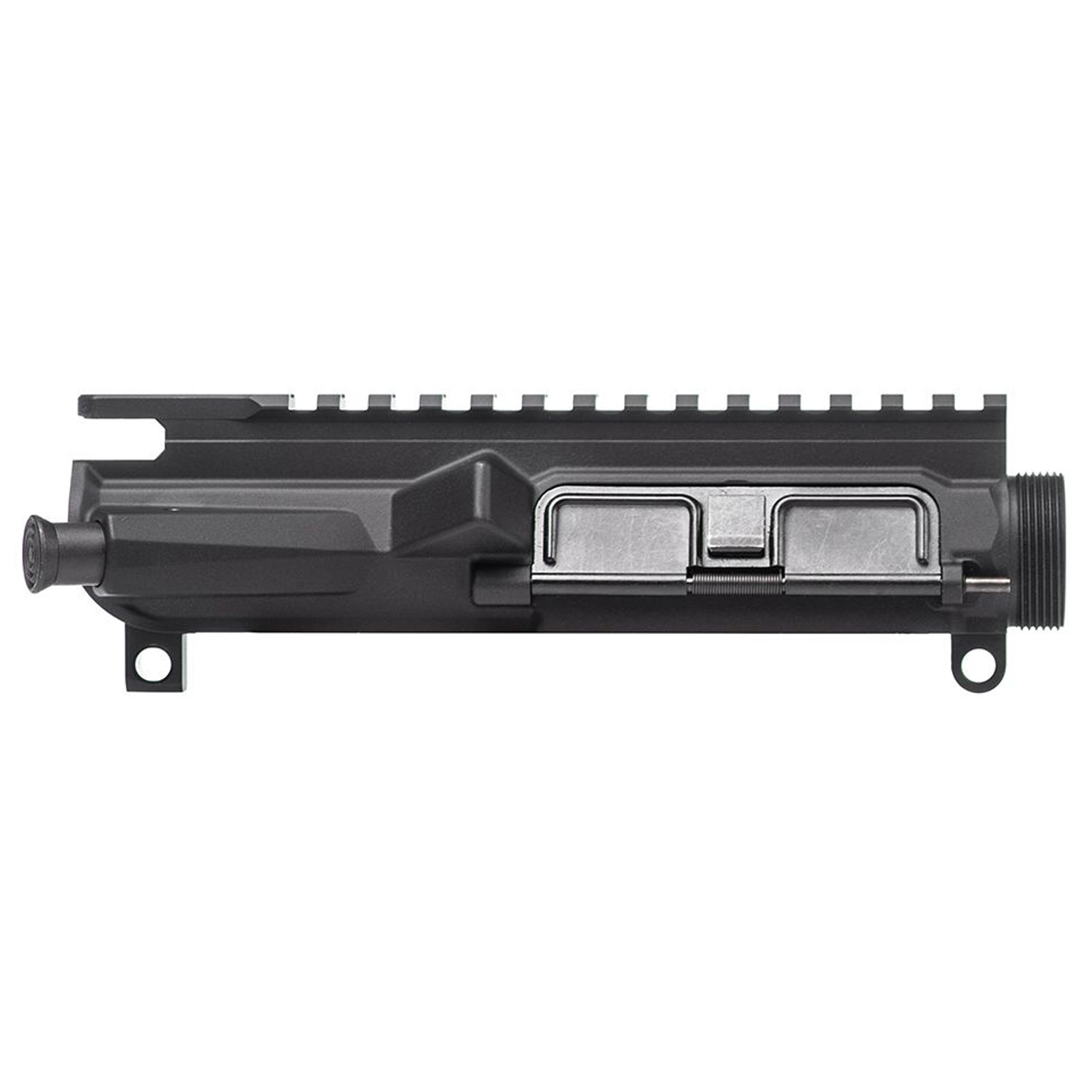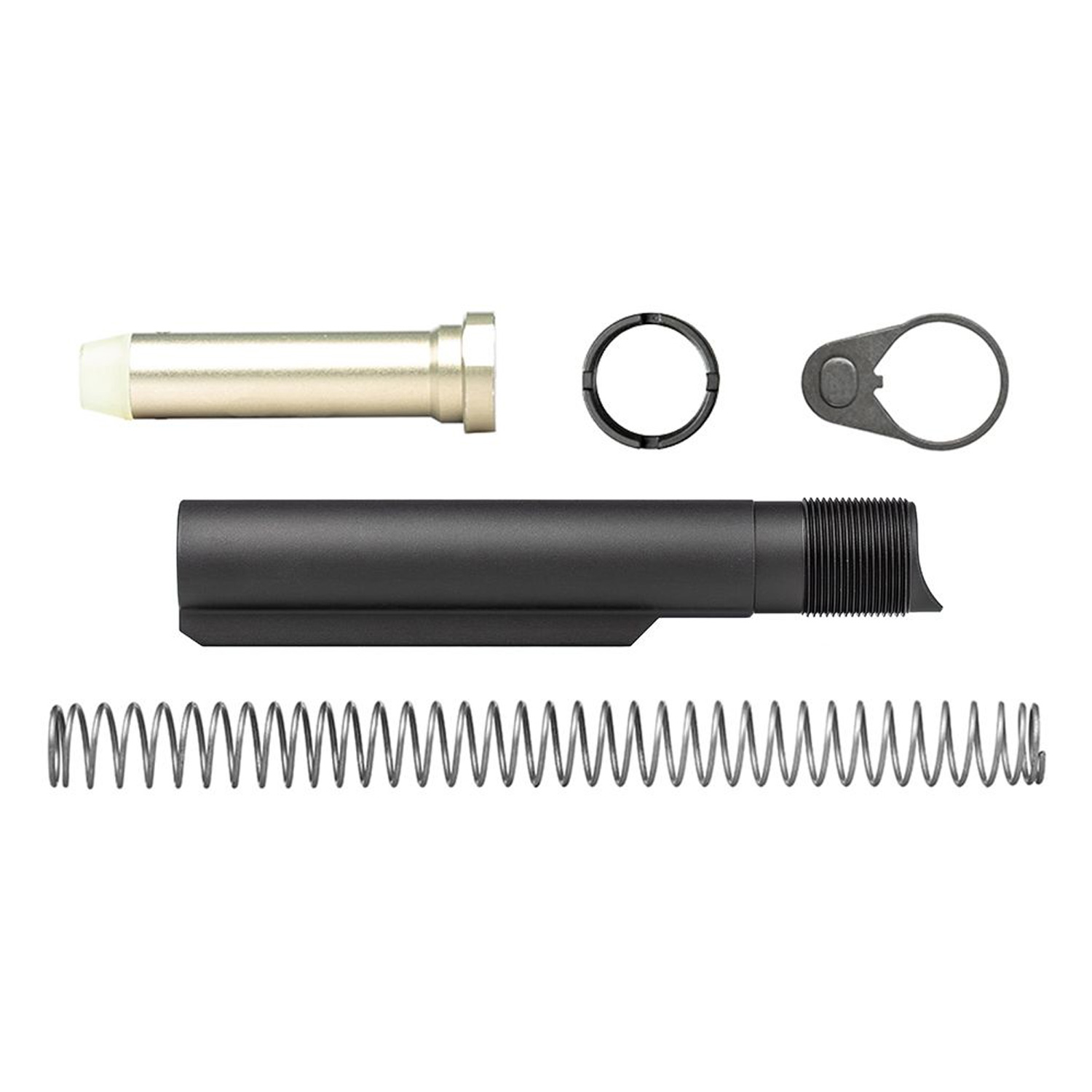 This holiday season, you might be looking at some accessories that can help out in more subtle ways. Instead of a new optic sight, why not check out something like a buffer kit? What stands out about this buffer kit is the carrier support extensions. These fully support and guide the bolt carrier group into the buffer tube after a round is fired, preventing carrier tilt and unnecessary wear on key components.
The Carrier Support Extensions also extend on either side of the buffer retaining pin, securing the pin in place while simultaneously preventing the buffer tube from backing out under recoil. Next, let's take a look at the super helpful Position Guide Drain Holes. Each position guide features a drainage hole that removes water from the system in marine environments. During routine operation, smoother cycling is achieved by allowing additional air to escape during the compression cycle of the rifle. Next up, the Ramped Tube Design.
This allows for effortless installation of traditional carbine stocks. Aero Precision has removed the need for tools like screwdrivers to get equipment over the end of the buffer tube. All you have to do is hold down the adjustment piece and push your stock onto the Enhanced Buffer Tube. It doesn't stop there, next we have Proper Thread Depth. The traditional buffer tubes feature extended unused threads that can cause your stock to become trapped when fully collapsed. While some turn these threads down, they've correctly machined the threads to the proper depth, providing a much cleaner look. Finally, it features Mil-spec Dimensions – Machined from a 7075-T6 Aluminum Impact Extrusion. All standard carbine stock options made to work with mil-spec buffer tube dimensions are compatible with their Enhanced Carbine Buffer Tube. Overall, when looking at new gun parts & accessories, this is an excellent kit to have.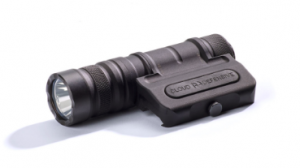 The Cloud Defensive OWL (Optimized weapon light) is one of the most popular lights on the market, and for good reason. It is an extremely versatile wepaon light, with some innovative features, including integrated switching. This feature helps prevent cables snagging together. Additionally, it makes using super easy with no remotes to mount. The Cloud Defensive OWL is a one-piece light that focuses on ease of use. Beyond this, it has a highly-intuitive head/tail disconnect system. Using their patented lug system, there are no threaded components on the OWL. The OWL is ambidextrous, perfect for weak/transition side shooting.
It is also reversible, which works in just about any situation that calls for it. Simply put, the Cloud Defensive OWL can do things other weapon lights cannot do. Its warmer light temperature LEDs penetrate photonic barriers better, and it's more usable to your eyes. Coupled with their custom electroformed reflector and power supply, you have a level of performance never before possible on a production weapon mounted light. If you're interested in upgrading to one of the best weapon lights on the market, we definitely recommend checking out this light .
Overall, there are some amazing options for gun parts and accessories this holiday season. Don't be afraid to treat yourself to a couple extra gifts this year!