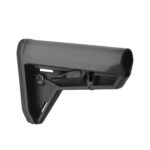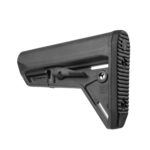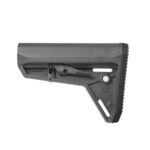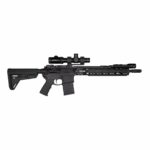 USED – Magpul MOE SL Carbine Stock (Mil-Spec) for AR15/M16
The MOE SL Stock – Mil-Spec Model (MOE Slim Line) is a drop-in replacement buttstock for AR15/M4 carbines using Mil-Spec sized receiver extension tubes. Designed for the modern battlefield, the sleek profile, dual-side release latches, rolled toe, and angled rubber butt-pad are optimized for use with body armor or modular gear and provides for efficient shoulder transitions.
Platform: AR-15, M4, M16, AR-10, LR-308, SR-25
Compatibility: Mil-Spec extension tube (not included)
Material: Polymer
LOP, M4 Collapsed ~10.8 in.
LOP, M4 Extended ~14.1 in.
LOP Adjustment Range 3.3 in.
Length, max 7.2 in.
Weight 9.6 oz.