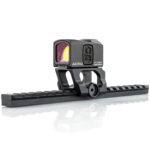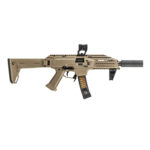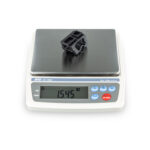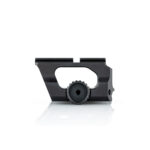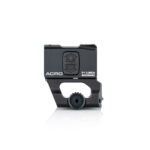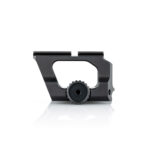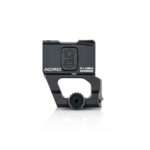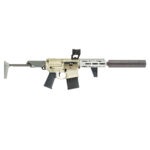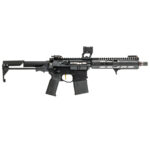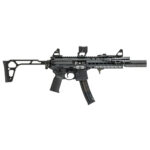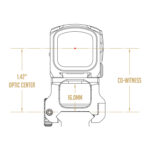 USED – Scalarworks LEAP/03 Quick-Detach Mount for Aimpoint ACRO
The LEAP/03 is a state of the art mount for the Aimpoint ACRO. Designed for shooters who want the lightest, strongest, and most compact quick-detach optic mount possible.
ONE ZERO Leap mounts hold and return to zero under any condition. Guaranteed.
LIGHT MADE RIGHT Engineered to be the lightest Aimpoint ACRO QD mount, without compromising an ounce of strength.
MIGHTY MOUNT The Leap is the strongest Aimpoint ACRO Quick-Detach mount we've ever tested.
SMOOTH IS FAST The Leap has no protruding levers, bolts, or knobs to rap your knuckles or get caught on clothing, gear, and surroundings.
CLICK DRIVE quick-detach mechanism is intuitive, self adjusting, and completely recoil proof. By decoupling clamping force from vibration resistance, ClickDrive™ doesn't need massive amounts of imprecise torque, and is not dependent on unreliable friction. A low profile recessed thumbwheel deflects external impacts, while letting you take the mount off in under 3 seconds, with or without gloves.