The Best Shotgun Accessories for 2022
Upgrading your shotgun can be tricky, and difficult to know where to start. Part of this involves your shooting level and utility. Are you noticing any specific spots that could use improvements with your current build? Many users find over time they have specific needs when it comes to details like grip, texture, accessibility, and more. Whether you need your shotgun for hunting or home defense, adding some new parts & accessories can be a game changer in your confidence and ability. Let's check out some of our top shotgun accessories for 2022.
Shotgun Optic Mounts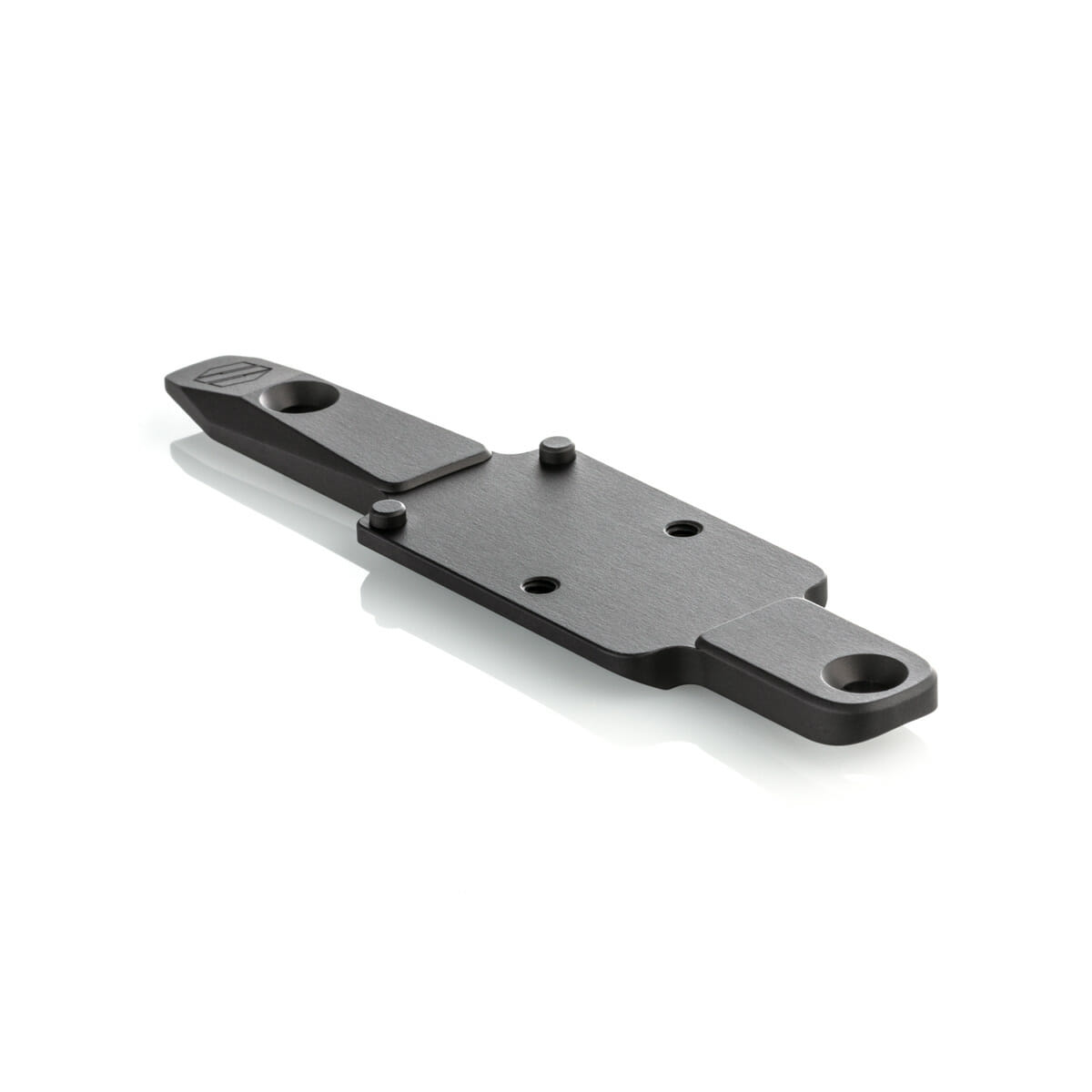 If you have a Benelli shotgun, this is the optic mount for you. Its cutting edge design enhances the effectiveness of your shotgun. It does this by enhancing the speed and precision of a red dot sight, all while maintaining its factory shooting ergonomics. Additionally, it allows for perfect placement of your Trijicon RMR. This allows for a super precise, ideal shooting position.
Additionally, it features a proprietary internal Key-Slot mounting system. This system allows for side impacts spread across 4 anchor points, making it super convenient to use. Not only this, but it's also constructed with 7075-T6 billet, which has vastly superior mechanical properties to 6061-T6, and is used where ultimate strength and durability outweigh cost considerations. Moving onto the weight, it features one of the lightest designs available, without sacrificing any durability. Overall, this is an excellent optic mount for anyone owning a Benelli shotgun.
Shotgun Grips
Shockwave Technologies Raptor Grip for Mossberg 500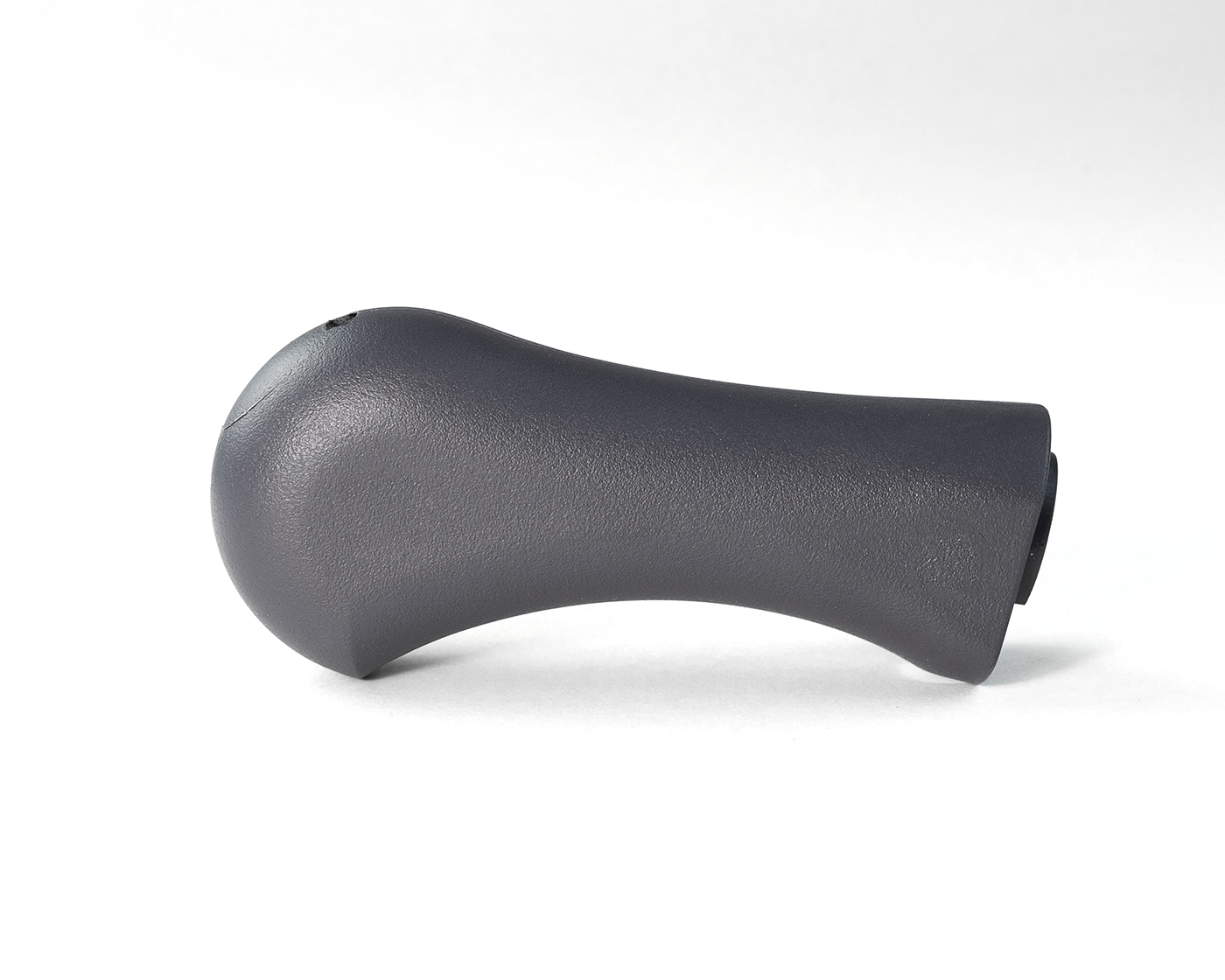 First off, The Shockwave Technologies Raptor Grip is an American made product. This goes to show the quality level of this product. Now, looking at what makes this grip special, let's start off with the texture. It has a very pronounced, grippy texture that allows you to gain a great hold on your weapon. Its glass-filled polymer construction is highly durable. This is a new style of bird's head grip, developed and manufactured specifically by Shockwave Technologies.  You'll notice the unique angle of the Raptor Grip, as it minimizes felt recoil, allowing maximum control shot after shot. Yes, mounting hardware and bolt hole plug are included with this model.
Shotgun Forends
Shockwave Technologies Raptor F1 Forend for Remington 870/TAC 14
Having a great forend means several things. First of all, it's highly durable. Second, it allows you to have a great grip and hold on your firearm. The Raptor F1 Forend accomplishes both of these things. First and foremost, like the other Shockwave Technologies products, it's American made. With that being said, it features incredibly innovative design, including glass filled polymer construction that is virtually indestructible. Not only this, but with its enhanced texture, you gain a great hold on your firearm. When it comes to shotgun enhancements that you can feel right away, the Raptor F1 is one of our favorites. Its cutting-edge design meets improved handling, and fast target acquisition.
While often used as a bolt-on replacement for factory or aftermarket forends, the Shockwave F1 is also available as a standalone forend. However, you can customize this with an optional upper heat shield, or an optional forend installation tool, or any combination thereof. Its lightweight extra length lets you personalize as much as you like. This model includes a total of 10 M-LOK slots for mounting lights, vertical grips, angled grips, Picatinny rails, and more.
Additionally, an optional upper heat shield helps prevent burns. It also offers rifle sights for fast target acquisition. Taking a look at what some optional features can do, the forend wrench simplifies and speeds installation. This model is compatible with Remington 870 12-gauge firearms, and Remington Tac 14 12-gauge firearms. Overall, we are very impressed with the quality of Shockwave Technologies' products. They're built to last, feature tons of great specs, and can help improve performance for beginners and experts.
Shotgun Stocks
Magpul SGA Stock for Remington 870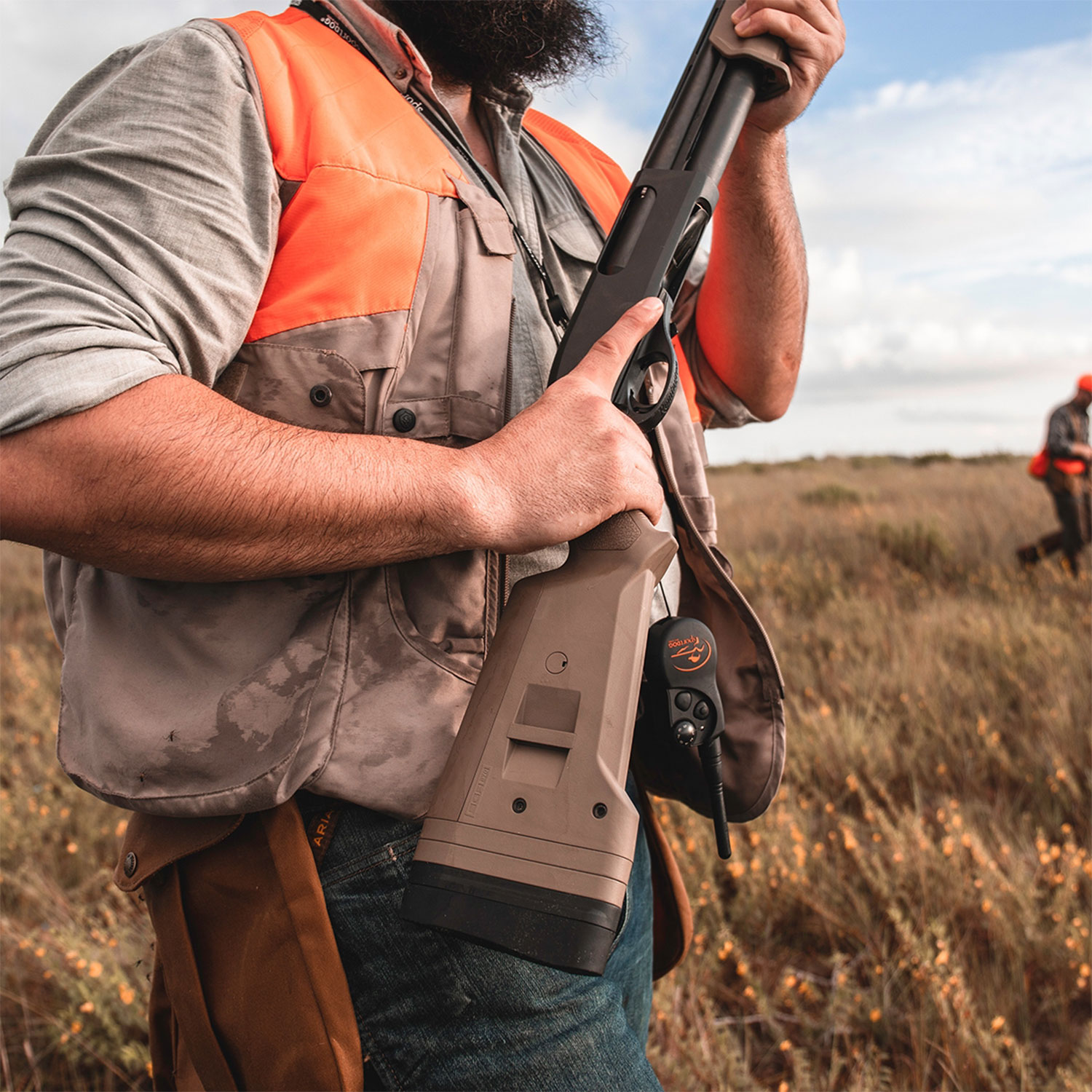 Stocks can be deceptive, as some might think they all look and feel the same. However, the SGA stock takes things to the next level. The SGA Stock is an ambidextrous, user-configurable buttstock designed to add much-needed adjustability to the tried-and-true Remington 870 12-gauge shotgun. It features a spacer system for length of pull adjustment, improved grip ergonomics, recoil-reducing butt-pad, optional cheek risers for use with optics & raised sights, as well as other accessories. The SGA 870 brings Magpul design and engineering to another classic American firearm. This model is available in Black, Flat Dark Earth, Stealth Gray and Orange. This is one of our favorite stocks, as it helps elevate performance for all Remington 870 users.
Magpul MOE M-LOK Forend for Remington 870
The MOE M-LOK Forend is a drop-in replacement for the standard Remington 870 12ga shotgun, featuring an extended length and front / rear hand stops for improved weapon manipulation. This model is now updated with M-LOK slots for compatibility with all M-LOK accessories, making it a viable option for all M-LOK users. What makes this forend an excellent choice? This forend adds modularity to the proven Remington 870 platform for sporting, home defense, or on-duty use, making it effective no matter what you are using it for. It features extra length for improved pump manipulation. As far durability goes, it features rugged polymer and M-LOK slots, as well as reinforced polymer construction. Moving on to the build, it features a narrow profile, which reduces snagging. Additionally, it does not overlap the receiver, making for sidesaddle compatibility. This model also includes an installation wrench, and is USA built.
Overall, there's a ton of great accessories out there for shotgun users. Whether its a new optic mount, forend, or stock, you'll have to decide what's most needed for you. This depends entirely on what you'll be using it for, whether that's home defense, law enforcement needs, or for hunting or sport. In any case, the right accessories will feature a combination of solid durability, innovative features, and ergonomic design. It's time to upgrade our shotguns, and there's no better starting point than the products listed above.