4 Accessories That Will Improve Your Accuracy
Today we'll be taking a look at 5 AR-15 Accessories that will take your accuracy to the next level. Usually, when we think about what makes for great accuracy, we think about sights and optics. Did you know there's a host of other parts that can greatly improve your performance?
We'll be taking a look at some well known products, as well as lesser known products, that can make a huge difference in things like the efficiency of your weapon that'll make big time improvements not just with your accuracy, but as a whole. Let's jump in!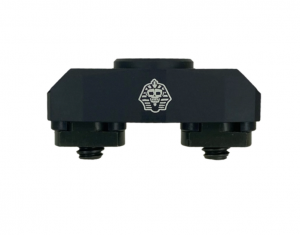 If you're going to shoot accurately, you can't waste time with a set up that isn't designed for efficiency. If you're dealing with extra weight, bulky profiles, and inconvenient attachments, you can forget about hitting your target consistently!
That's where Ferro Concepts steps in. Ferro Concepts M-LOK QD Sling Mount is built for an all around efficient and effective experience. This mount stands out from the others with its ability to effortlessly attach to any Magpul M-LOK compatible slot.
Starting off with the build – It accepts all push-button quick detach sling swivels, and attaches to any Magpul M-lok compliant slot. Talking about super lightweight, this mount comes in at only 0.314 ounces. In addition, its 6061-T6 titanium build makes it super durable, and it even includes a lifetime warranty.
Moving on to the features, you'll notice right away with this mount that its rugged, low profile, snag proof attachment point makes it a dream to use. Not only that, but it also has no gunsmithing requirement, and you can easily install it without the handguard.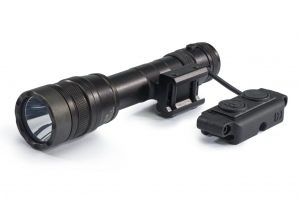 Cloud Defensive is known for their top tier quality, and their lights are renowned for their high power and reliability. The REIN is no exception, and offers a massive leap over the competition in both performance, and critical features that shooters need and rely on. With its 60,000 Candela output at 1,400 lumens, it's one of the most powerful weapon lights on the market. In addition, it's available in multiple configurations, which makes it adaptable to your needs.
It goes without saying that if you're shooting at night or low light situations, having a super powerful light is very important. Not only that, but you'll also need a light that's reliable and long-lasting.
This is where the REIN is truly special. With its patented remote switch, it offers both momentary and constant-on functionality. The remote switch is electrically isolated from the push-button switch located on the tail cap. If your remote switch suffers a catastrophic failure, your REIN still works via the tail cap button.
Reliable Performance
The REIN provides usable light for at least 6 straight hours. Talk about reliability! Not only that, but it's super light weight, coming in at 5.3oz without the battery and 6.9oz with. Besides all of that, it's got some incredible features that shouldn't go unmentioned. Let's start with the Patented Battery Jack Feature.
This allows you to properly tension the battery inside the system to avoid battery bounce. This lengthens the life of your system and increases reliability substantially. The patented tail-cap cartridge is easily replaceable and allows for multiple configurations without removing the tail of the light.
Lastly, let's look at the Proprietary Field-Serviceable Lens System.The glass on the REIN is 3mm thick, which is the thickest in the industry. It can take multiple hits from 5.56mm Simunition rounds. Also, the end-user can now replace the glass lens themselves. When looking for ultimate night time accuracy, this light is your best bet!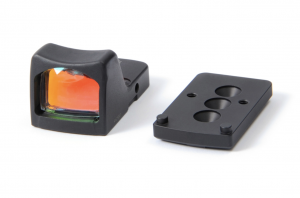 Having the right set of optics can be a true gamechanger. Unity Tactical has made some serious advancements in this field with their FAST series. FAST is a series of mounts and platforms that provide end users with a quicker sight picture than standard height mounts.
A taller optical centerline (mechanical) height provides faster/easier reticle acquisition while wearing electronic ear pro/communication headsets, night vision goggles, gas masks, and plate carriers that can impede a natural shooting position.
It allows for more rapid visual processing of the battlefield by promoting a heads-up posture. The Unity Tactical FAST LPVO Offset Optic Adapter Plates places mini red dot sights on the FAST™ LPVO Offset Optic Base. Each plate comes with a specific optic footprint and uses the optic manufacturer's hardware.
Each plate footprint will accept any mini red dot with that footprint pattern. Plates can mount in three positions on the Offset Optic Base (forward cantilever, centered, rearward cantilever) for a customized fit. If you haven't tried this series of optics from Unity Tactical, you'll definitely want to check it out as it can make some big time improvements to your accuracy.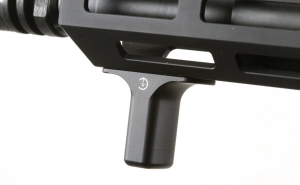 If you've tried using a hand stop, you know how effective they can be. Hand stops provide a comfortable, ergonomic, and low profile leverage point for your hand to push or pull against or for placement between your fingers as you grip the firearm. Impact Weapon's M-LOK Hand Stop is an awesome example of a great hand stop, as their advanced design and construction gives it a step above the competition.
Its exclusive Captured Fastener Design retains the fastener in the mount and reduces the size of the access hole needed for the fastener. This reduces the likelihood of the Hand Stop becoming clogged with dirt and debris. With this hand stop, not only are you getting the increased comfort and accuracy that a hand stop design gives you, but also the reliability and durability that you can count on.
Not only that, but its super light weight, coming in at just .507 ounces! If you're a fan of hand stops, or considering trying one out, we recommend you try this one from Impact Weapons.
Recap –

4 Accessories That Will Improve Your Accuracy
There we have it! These are 4 accessories that can help improve your accuracy today. When considering what the best AR 15 accessories are that you should buy, it's important to consider what stands out to you. Is it weight? Convenience? All of these factors are super important when it comes to maintaining consistent accuracy, so all of these accessories mentioned can help make a big difference for whatever you're looking for. Thanks for checking out this article, and as always feel free to contact our team if you have any questions for choosing your next AR15 Accessory!