5 Best Gun Brands For All Beginners
There are a lot of gun brands out there, and it can be tough to know where to start if you're new to the world of guns. However, there are a few brands that are particularly well-regarded among beginners. For example, Esstac makes high-quality gun accessories and Cloud Defensive makes innovative lighting solutions. 
In this article, we'll discuss some of the top choices for any level of shooter. So, if you're looking for a gun brand that will serve you well as a beginner, consider any of these options.
Where To Start
There are a lot of gun parts brands out there, and it can be tough to know where to start when you're a beginner. But don't worry – we've got you covered. Here are five of the best gun parts brands for beginners:
Modlite is one of the leading manufacturers of high-quality lighting solutions for firearms. If you're looking for a sight or flashlight that will give you an edge in low-light conditions, Modlite is a great option.
Geissele is another top choice for gun parts, especially if you're looking for triggers or other precision components. Geissele's products are known for their exceptional quality and durability, making them a great investment for any shooter.
If you're looking for top-of-the-line gearbags, tactical vests, and other accessories, Esstac is the way to go. Esstac's products are used by military and law enforcement professionals around the world, so you can be confident that they're up to the task.
Ferro Concepts is another great option for high-quality gun parts and accessories. Ferro's products are designed with function and durability in mind, and they offer a wide range of products to meet the needs of any shooter.
Finally, Surefire is one of the most trusted names in the firearms industry, and for good reason. Surefire produces some of the highest-quality lights and lasers on the market, and their products are backed by a reputation for reliability.
These options are perfect for beginners because they offer products that'll get you more accurate in no time, and they offer products best suited for when you start to get more advanced. Let's dive into these brands in more depth.
Ferro Concepts
Ferro Concepts is a company that specializes in designing and manufacturing high-quality Tactical Gear. The company was founded in 2010 by two former Marine Corps Infantrymen, Aaron Barruga and George Matheis. Ferro Concepts' mission is to provide its customers with the best possible products and customer service.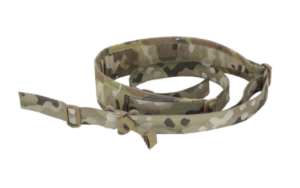 The company's flagship product is the Slingster, a versatile and durable sling that can be used for both carrying a rifle and as a drag bag. The Slingster has quickly become a favorite among military, law enforcement, and civilian shooters. In addition to the Slingster, Ferro Concepts offers a wide range of other products, including helmets, armor plates, and pouches. 
Whether you're looking for a new sling or some other piece of tactical gear, Ferro Concepts is sure to have what you need.
Surefire gun parts are some of the most highly sought after in the world. That's because Surefire guns are known for their quality, durability and performance. When you need a weapon light that you can rely on, Surefire is always a great choice. That's why so many people turn to us for their Surefire gun parts needs.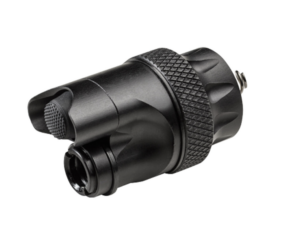 We carry an extensive selection of parts for all types of Surefire guns, and our team is always ready to help you find the perfect fit for your firearm. So whether you need a new barrel, trigger assembly or any other type of part, we're sure to have what you need. Contact us today to get started.
Geissele Automatics is an American manufacturer of triggers and other firearms accessories. The company was founded in 2004 by Bill Geissele, a former engineer at the United States Navy. Geissele Automatics is best known for their line of triggers, which are used in a variety of weapons including the AR-15, M4, and M16.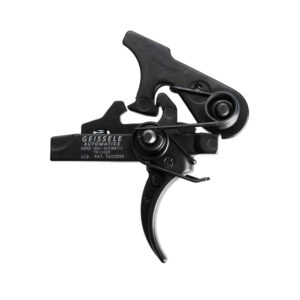 The company also manufactures other products such as rails, handguards, sights, and optic mounts. In addition to the military and law enforcement markets, Geissele Automatics also serves the civilian market with a selection of products that are available to the general public. Geissele Automatics is headquartered in North Wales, Pennsylvania.
Esstac is a company that specializes in the production of high quality gearbags, tactical vests, and other accessories. The company was started by Patrick Esstman in 2004 and it quickly became known for its attention to detail and commitment to quality.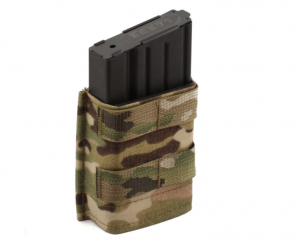 All of Esstac's products are made using only top-of-the-line materials and manufacturing processes. They also use a "Made in USA" label on all of their products so you can be sure you are getting the best possible product available. Whether you need gear for hunting or military/law enforcement applications, Esstac has something for everyone. 
With an emphasis on durability and performance, Esstac stands out from its competitors as a leader in the tactical gear industry. Check them out today and experience the Esstac difference for yourself.
Modlite is a company that specializes in the production of high-powered, light-emitting weapons accessories. The company was founded by Nick Chenin 2016 and has since become a leader in their field. Modlite produces flashlights, lasers, and other firearms accessories for military, law enforcement, and civilian shooters. Their products are widely acclaimed for their quality construction and impressive performance.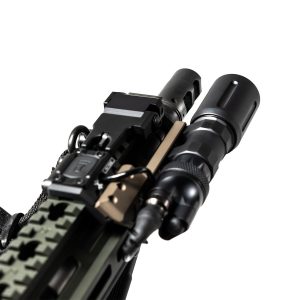 Modlite's flagship product is the PLHv2 weaponlight, which is used by countless professionals across the globe. Whether you're looking for a reliable flashlight or laser for your firearm, Modlite has what you need to get the job done right. Check out their selection today and experience their commitment to excellence firsthand.
Conclusion
Picking the right gun brands for beginners is essential. The five brands listed in this article are all great options for someone just starting out. Consider your needs and do your own research to find the perfect fit before making a purchase. With the right gun, you'll be one step closer to becoming a pro marksman.