As we enter the back half of March, we'd like to ask you a question – How are you feeling about your AR accessories? Looking for an easy upgrade that can make a big difference? Not satisfied with your current AR accessories? We know that as time passes, your AR needs and preferences may change as well, so we've compiled this list of our top AR accessories that you can use today, and notice big time improvements.
7 Incredible Weapon and AR Accessories You Need In April 2021
The Haley Strategic Thorntail Scout Light Offset can make a truly huge difference right away. Its unique design extends the weapon light several inches beyond the end of the forend or rail system. This adjustment allows the shooter to place the support hand farther forward on the weapon. This improves the shooter's control, speed and accuracy, while increasing usable space for attaching IR devices, lasers, grips, and more. The Haley Strategic Thorntail attaches to any 1913 Picatinny rail and is fully ambidextrous. In addition, it provides 8 different mounting solutions on a single rail system.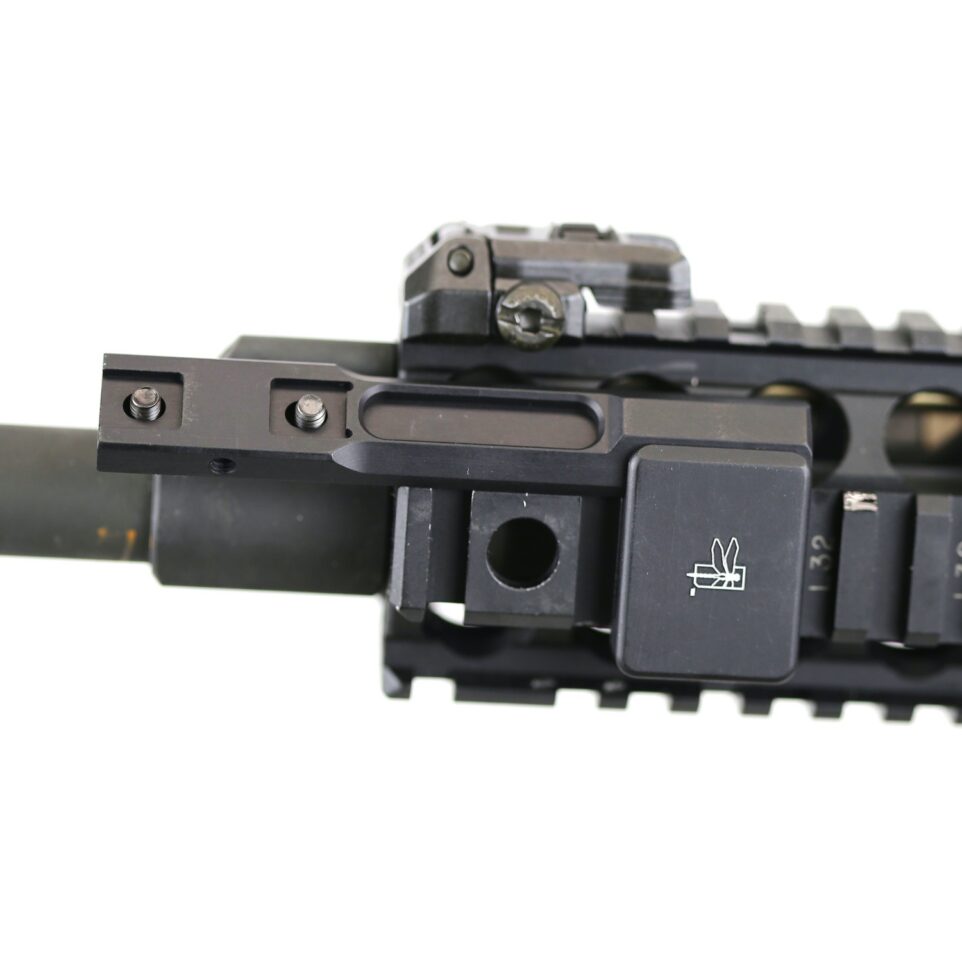 The Thorntail's cantilever mounting design places the bezel of the Surefire M300 or M600 weapon light above the barrel and in front of the front sight base. This lets you eliminate shadows in critical low or no light shoot or no shoot situations. Haley Strategic stands by their products 100%, which is why we always recommend them. The Thorntail features super high durability, ultra lightweight materials, and is proven long lasting. Each Haley Strategic Thorntail comes complete with the instructions, tools and hardware required to attach your light to your weapon. If you're looking for a great light offset mount, this choice from Haley Strategic can't be beat!
Railscales truly changed the game with their LEAF sight. Highly versatile, it fits LA5, PEQ15, and C models Mounts in front of your ATPIAL. In addition, it only takes one half a pic slot forward of the unit.  This lets you gain valuable rail space by eliminating your folding front sight! The PEQ 15 – LEAF is a fixed adjustable front sight that attaches to picatinny rail systems. It was specifically designed to decrease the mounting footprint of the AN/PEQ15 ATPIAL series. You'll find when using it how valuable having that extra space is!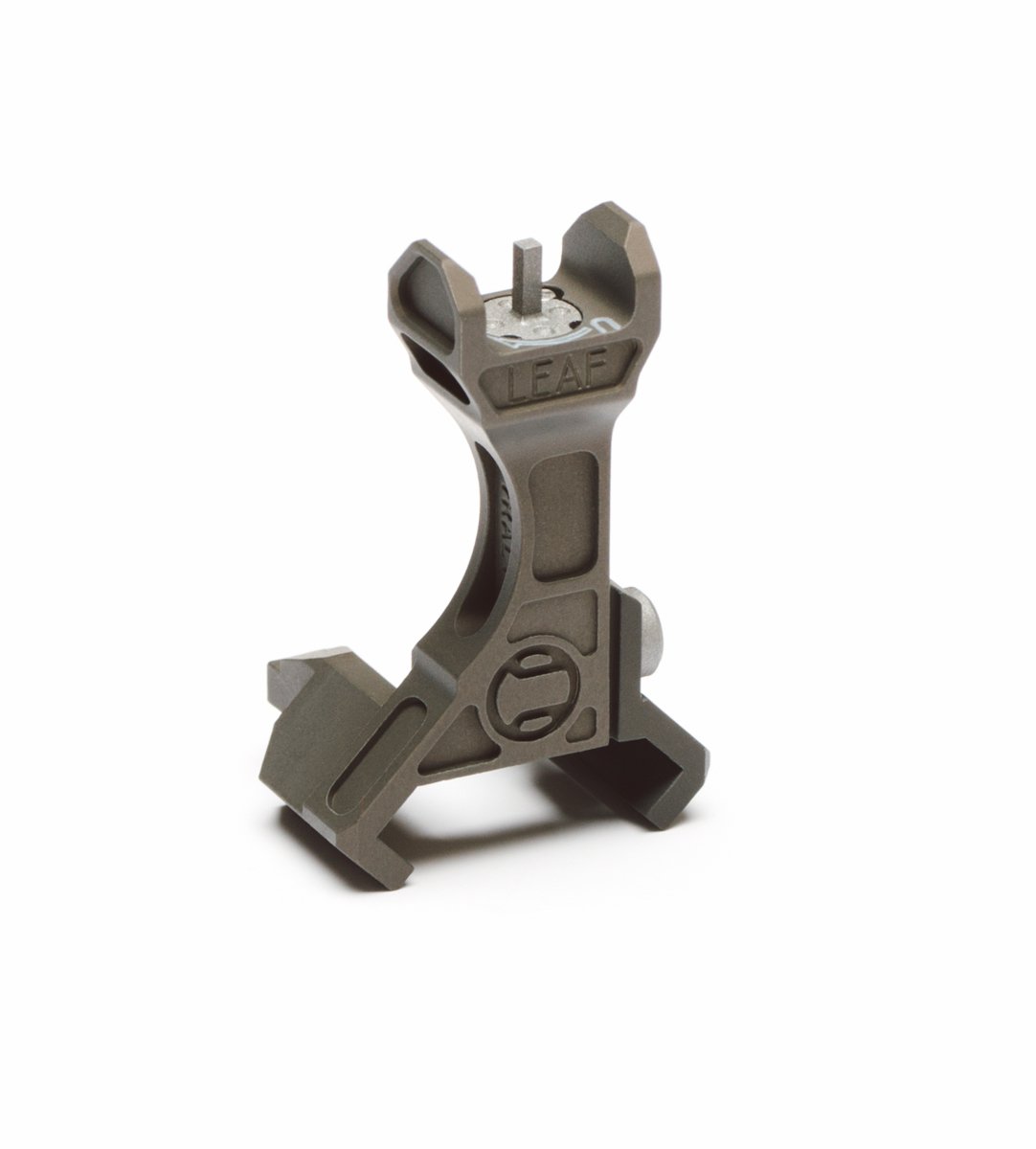 Currently, the issued Knight's Armament Company MK18 front sight is used with an PEQ 15/ATPIAL series laser, which creates ergonomic and functional issues. Using the KAC MK18 front sight also creates IR splash from both the illuminator and the laser apertures. This is a big problem, as it greatly increases the users IR signature. 
The PEQ 15 – LEAF eliminates both these problems by mounting in front of and underneath the PEQ unit with almost no perceivable footprint. PEQ – LEAF places the PEQ unit 6 picatinny slots closer to the muzzle. This creates a 60% smaller footprint allowing an extra 2.364 inches of top rail space for optimal pressure pad placement. This gives the user's pressure pad ideal placement for increased ergonomics and activation. It also pushes the laser to the forward most position. This allows the Infrared apertures to clear the beam lenses, which eliminates beam splash from the front sight. The LEAF weighs in at a featherweight 0.2oz, 85% lighter than the issued KAC MK18 sight. It is also 27% thinner and 87% shorter. This sight is one of  several great AR accessories we recommend you try. This is truly an amazing iron sight that is well worth the price!
The Modlite ModButton Lite is a smaller, lighter-weight cousin to the original ModButton. It features the same high power cable and switch from ModButton, but in a slightly smaller package. This time, you'll get the same great features without the integrated mount. This switch is incredibly durable. It's made from injection molded plastic, and fully potted to provide extra degree of protection in harsh environments, and ensures a durable long lasting switch. Modlite's ModButton Lite utilizes a patented Unity Tactical design. You'll love this feature, as it supports power delivery needed by the next generation of high output weapon lights, like Modlite.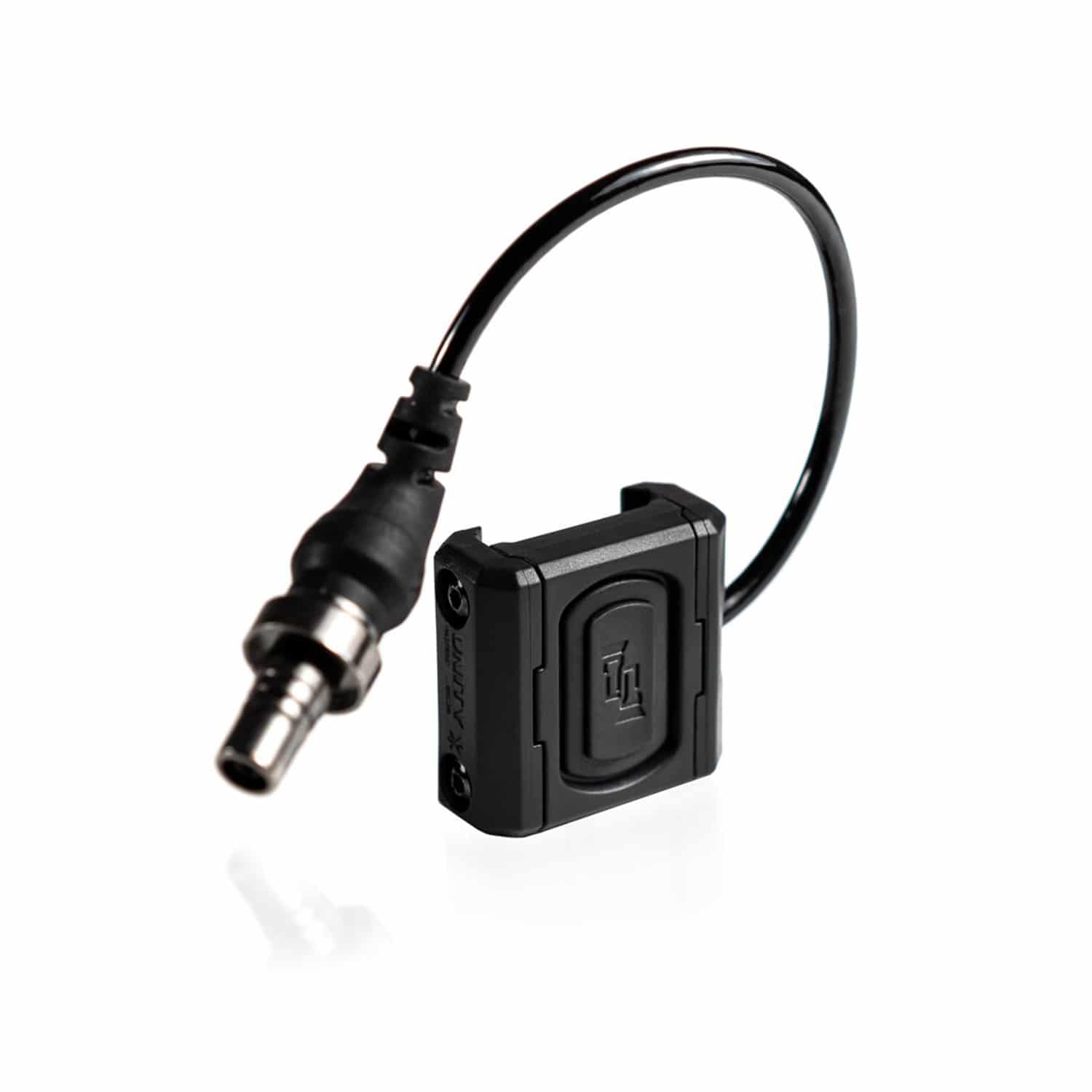 Asides from its high performance and durability, it's also highly versatile. The Unity built Surefire compatible cable lead allows ModButton Lite to be backwardly compatible with all Surefire, Arisaka and Modlite Scout bodies as well as Surefire UE and DS00 tail caps. One problem that exists today is older legacy switches are not able to pass the current needed to run current and future generation lights. 
These older switch designs do not allow Modlite light heads to run at full power. Typically these switches reduce output by 15-20%. ModButton Lite utilizes an updated plug design as well as improved electronics that allow the ModButton Lite to output at full power so all the lumens and candela can be put to good use. This Modlite ModButton Lite performs at a great level, and is super reliable.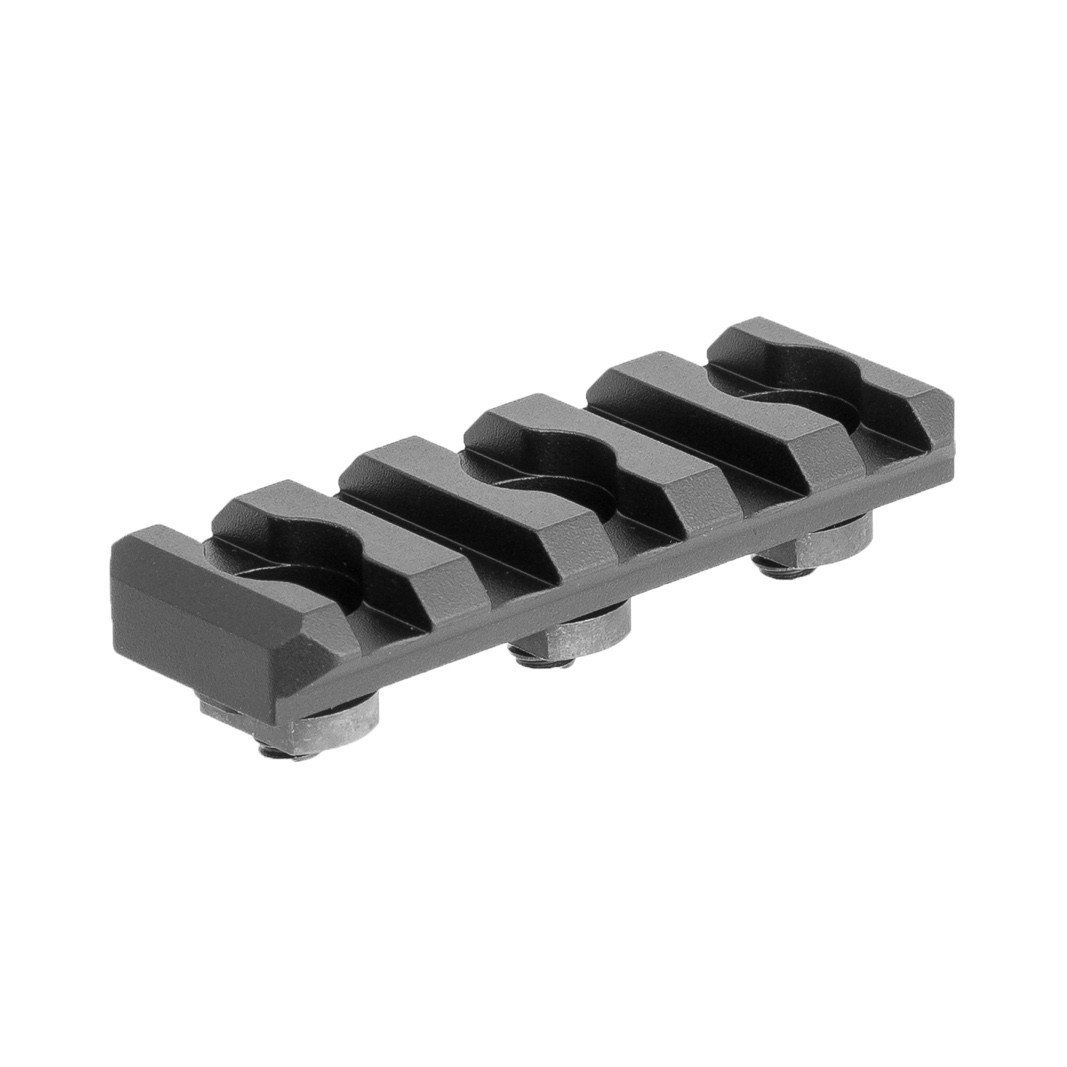 The Arisaka Low Profile Picatinny Rail is a 5 or 3 slot Picatinny rail for M-Lok handguard systems. It offers a reduced height to pull any Picatinny accessories closer to the handguard. The 5 slot model connects with three of Magpul's M-Lok nuts which will spread the increased stress of large Picatinny accessories like bipods or vertical grips over more M-Lok slots. The 3 slot version is useful when less rail space is required. Simply put, this is a great, easy Picatinny Rail that'll help make your life easier.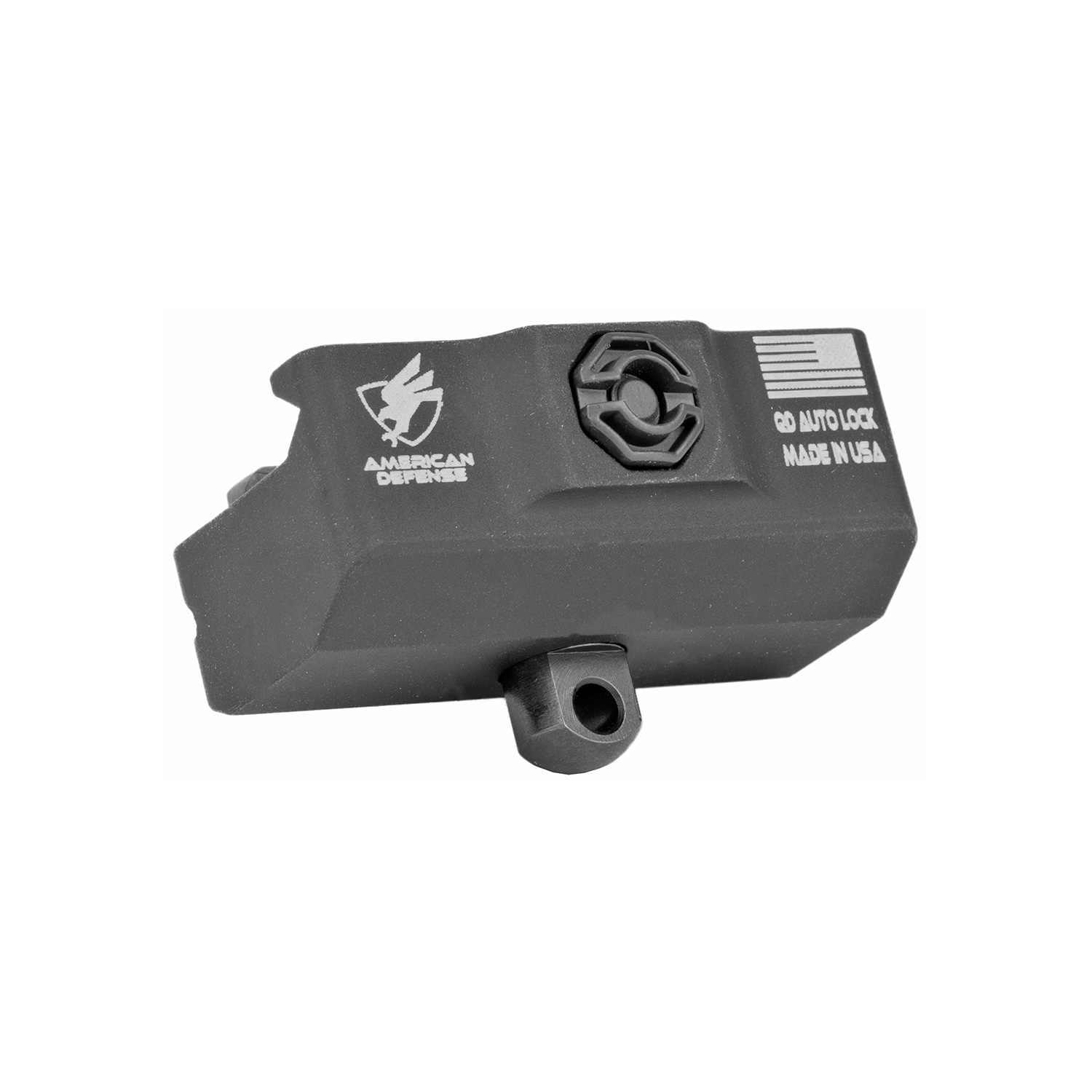 The American Defense Bipod Mount enables you to attach a Harris bipod to your railed forearm. Being able to use a Harris Bipod can make a huge difference, so having the right mount is super important. This bipod mount features a 6061 T6 aluminum build and hard coat T3 Mil-Spec anodize. It features the all-new Titanium QD Auto Lock™ Lever system to accommodate both in spec and out of spec rail systems. The bipod mount features the all-new Titanium QD Auto Lock Lever assembly which has these two big advantages:
Titanium allows for significant material removal without sacrificing strength

The new lever assembly is compatible with all ADM mounts new and old. 
In addition, it's super light weight. It reduces overall weight by over 50%, and improves thread pull strength to over 1,800 lbs! Finally, it's a versatile mount. It's fully adjustable to fit both in spec and out of spec rail systems. American Defense stands by their products 100%, and they offer a lifetime warranty on their products. Check out this Harris Bipod mount today!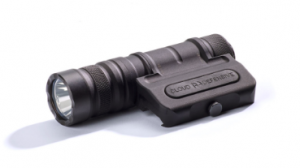 The Cloud Defensive OWL is one of the best lights you can buy, period. You'll notice that there's no external wires or external plugs, sockets that risk damage from water and debris. In addition, it also features a Quick-Disconnect light head and tail-cap. Its patent-pending Lug-Lok technology gives you a light head and a tailcap that are removable without traditional threading. Simply put, that is unheard of! A few degrees of rotation and you can immediately remove the head or tail-cap. 
Battery changes are now lightning fast and easy to do. Working around the muzzle or suppressor is now a breeze.  The Cloud Defensive OWL's industry-first multi-purpose rail-mounted pressure switch allows for seamless momentary and constant-on operation. Mount it on either side of the host weapon with its fully ambidextrous and reversible design. 
Just disconnect the head and tail, reverse the batteries and swap the head/tail from their original position. Simply put, The Cloud Defensive OWL is one of the very best lights and AR accessories on the market. If you're looking for a great upgrade you won't go wrong choosing this light.
Driven by over a decade of feedback from real-world combat operations, BCM (Bravo Company) has made continual design refinements and structural improvements to the charging handle in the M4 and M16 to address the current manual of arms for the weapon system. The biggest change they've made here is optimizing the contours into a snag-free profile that facilitates immediate manipulation with an end user's reaction side grip.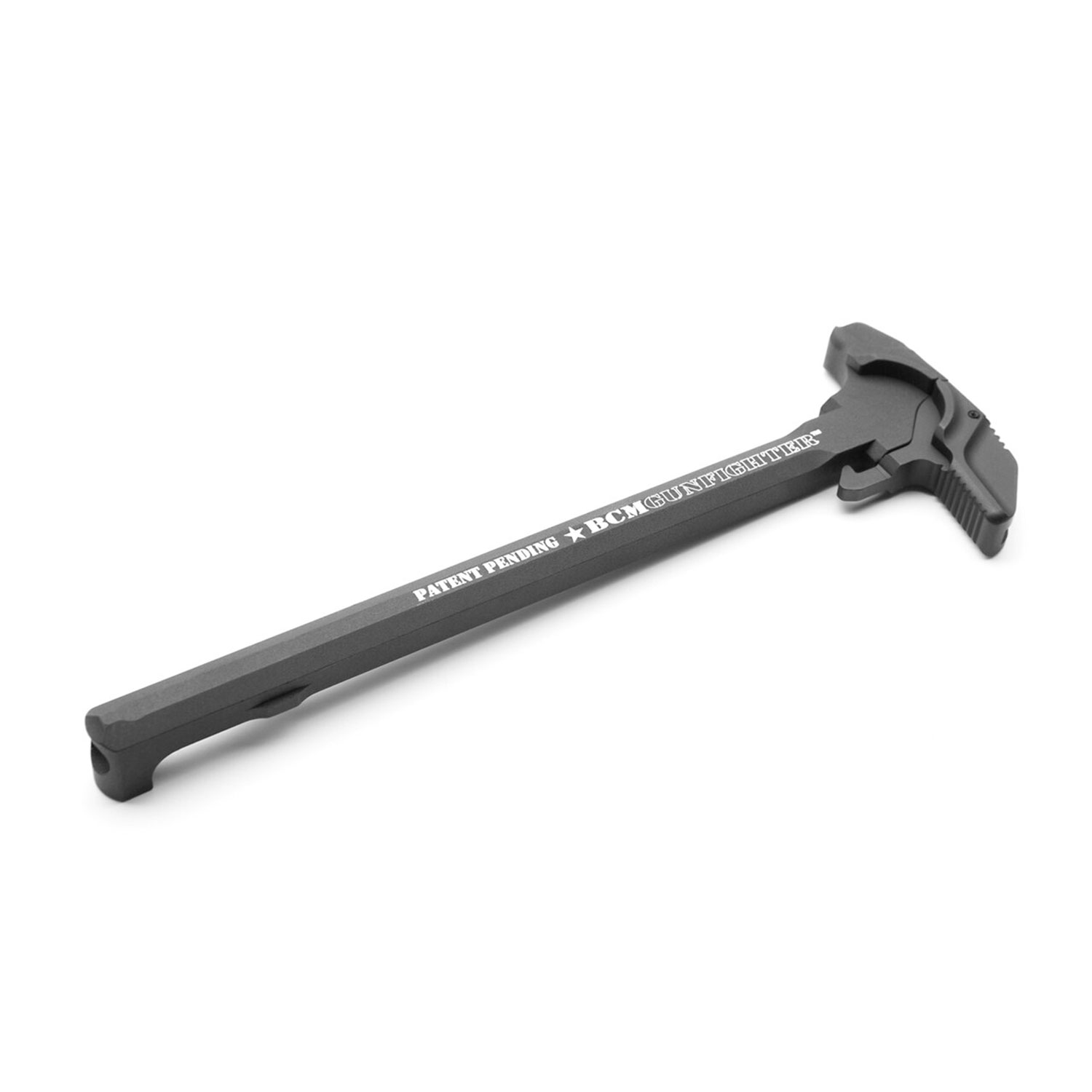 The BCM Gunfighter Charging Handle are available with both ambidextrous and MIL-SPEC controls, perfect for any user. It's been redesigned to eliminate the load on the pivot pin (like USGI handle fitted with an extended latch), and keep the energy from charging close the centerline of the carbine/rifle. The BCM Gunfighter Charging Handle is a great charging handle for anyone looking to upgrade.
Final Thoughts – Weapon and AR Accessories You Need In April 2021
All in all, there's a lot of great new AR accessories to look out for for this upcoming month, and whether you're looking for a quick and easy upgrade or something bigger, Milspec Retail has you covered!