Gun Accessories for Law Enforcement & Home Defense Uses
If you work in law enforcement, or actively protect your home for home defense, you know how important having the right gun parts & accessories is. Without the proper gun accessories, it can change everything. What you might not realize though, is that sometimes the biggest upgrades you can make are subtle, easy to make upgrades. You don't have to reinvent the wheel to feel more confident behind your weapon. Let's take a look at some easy to use, affordable upgrades that'll help you when you need it most.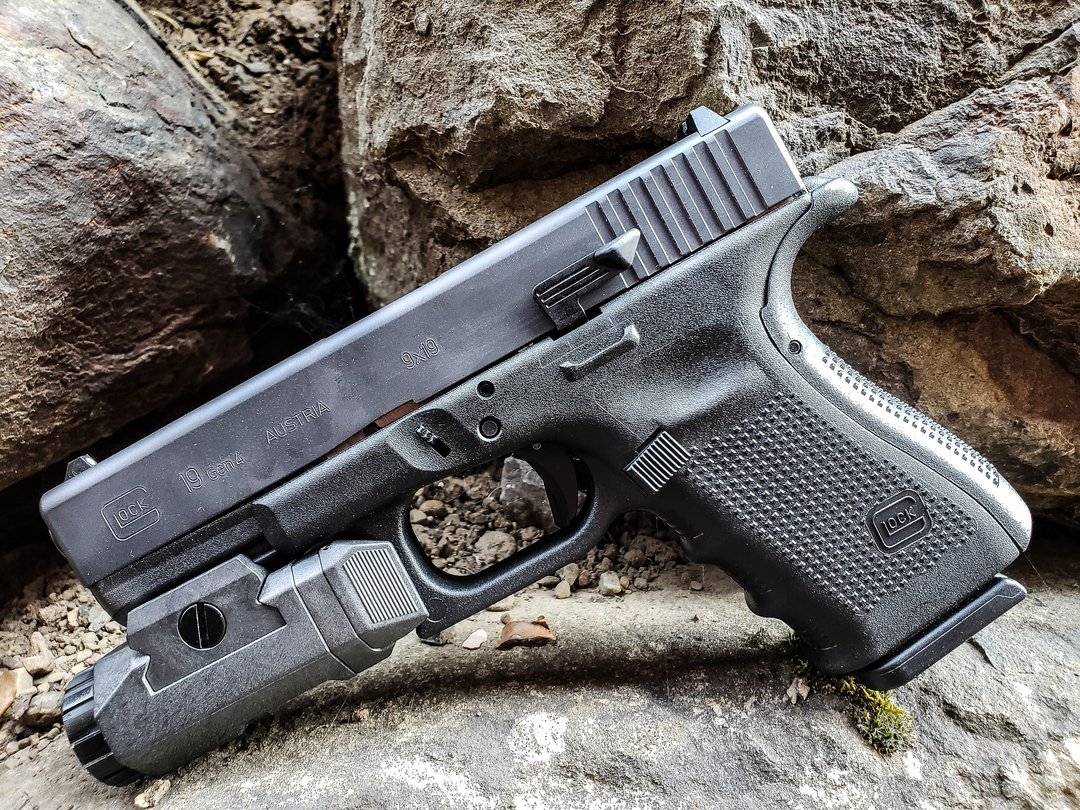 One of the most common issues that shooters encounter as their proficiency grows, is grip changes. As you become more advanced, especially in law enforcement circumstances, you may find that the standard slide release doesn't work as well. The standard slide release has innate limitations that can hinder performance. Though this doesn't apply to everyone, if you do find that grip changes are uncomfortable with the standard slide release, you might want to consider an extended one. That's where Kagwerks steps in, and they've made an excellent accessory here for both law enforcement and home defense.
Their extended and raised slide release offers a unique advantage to trained shooters with a proper higher-position grip. This slide release makes it more comfortable using a higher grip, and thus helps reduce slide override. As you become more experienced, you'll notice the performance difference with this grip, big time. This is an excellent upgrade for the more advanced shooters who want a more comfortable grip.
In high pressure situations, the last thing you want to have to worry about is your magwell. Luckily, Reptilia has made a great weapon part that makes reloading easier. Let's talk about the Reptilia Black Hole™ Polymer Magwell for GLOCK® pistols. First off, it's super durable. It features a build of reinforced polymer, which is very reliable and lightweight. Looking at the Black Hole's enlarged magazine well opening, you'll notice it helps facilitate more efficient reloads. It does this even without adding unnecessary bulk to your carry or duty sidearm, which is super handy. It's compatible with 9mm & .40-caliber GLOCK pistols, and even utilizes a unique rear spacer to ensure seamless fit and compatibility with both Gen 3 & Gen 4 frames. We recommend this magwell for anyone who needs the extra reliability.
In pressure situations, it's best to have the space for extra rounds. Not only will you feel safer with it, but choosing one like this Magpul PMAG guarantees durability and reliability. The Magpul® PMAG 10 GL9, Glock 17 is perfect for flawless reliability and durability over thousands of rounds. They provide the same quality and performance of the proven Magpul PMAG series of Glock magazines, while also providing a viable product solution to those in locations and situations where a 10-round capacity restriction is required or desired.
It includes a high visibility controlled-tilt follower, a stainless steel spring, an easily removable floorplate for cleaning, paint pen dot matrix for mag marking, ridged floor-plate edges for better grip, and 10-round indicator windows.  Additionally, the magazine drops free when loaded or unloaded.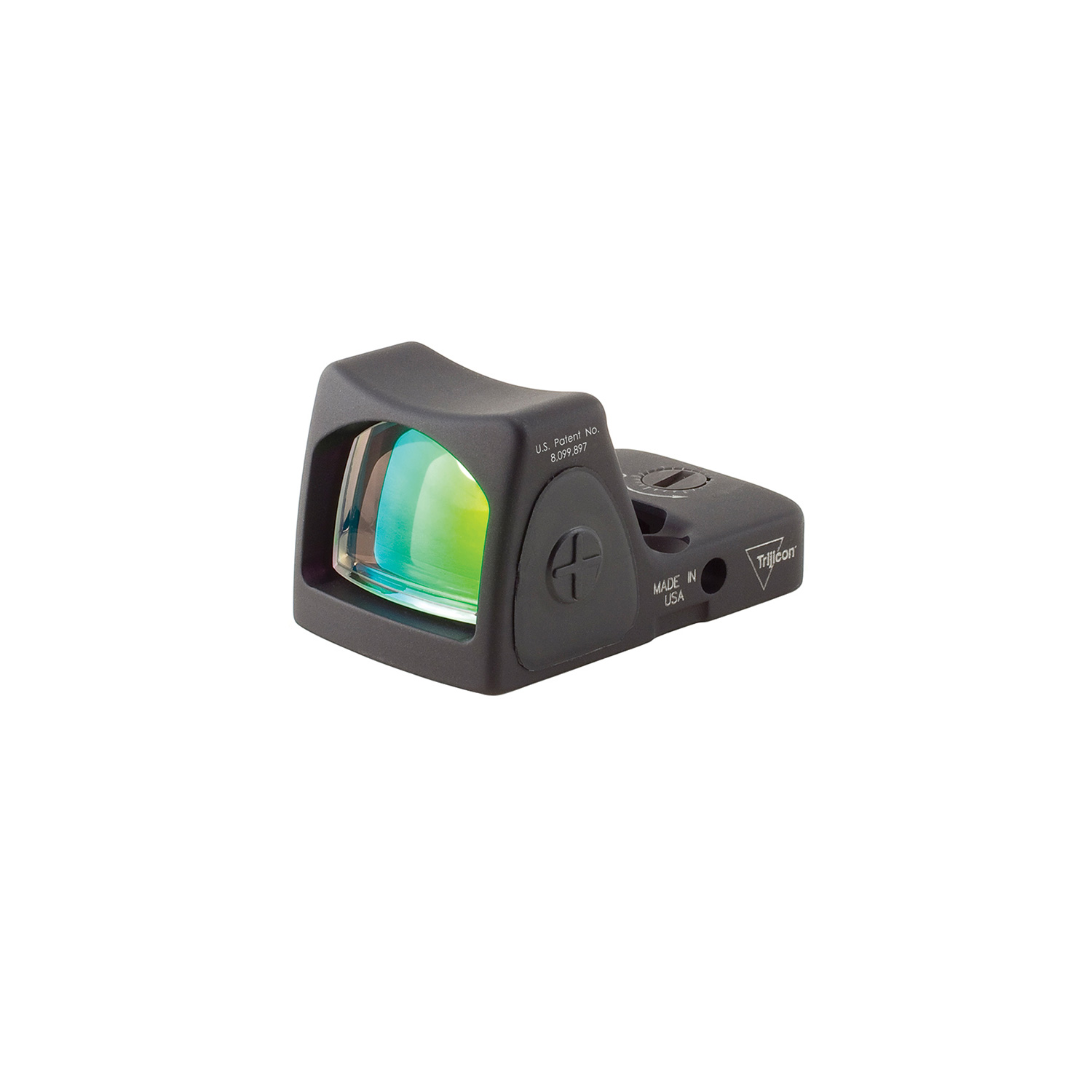 The Trijicon RMR Type 2 red dot sight is one of the best gun accessories available on the market. It is on the pricier side when it comes to pistol accessories, but it's totally worth it, especially if you need it in high danger situations. Let's talk about some of the features. It includes a patented housing shape that absorbs impacts and diverts stresses away from the lens. This is a huge factor in its incredible durability. It also offers top of the line electronics that have been proven to perform. This makes it an excellent option for law enforcement and home defenders. In addition, it's great for concealed carry self-defense, target shooting, and hunting applications.
Let's move on to the lighting functions. The RMR® Type 2 Adjustable LED sight truly puts the illumination control in the user's hands. Its easy-to-use buttons on the sides of the optic allow the user to adjust the illumination brightness. Additionally, you can toggle between manual and automatic modes, and power down the RMR for storage. It also features a handy automatic mode, as well as manual. If a manual mode has been chosen, the RMR will remain in manual mode for 16.5 hours following the last push of a button.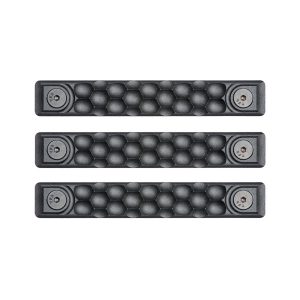 You might not think about rail scales in home defense situations, but these rail covers offer some huge advantages over stock rail covers. Having the right rail covers is essential for a great weapon build. Without it, you lose heat protection and added grip, which can be a huge detriment when you need it most. What's great about this rail cover from Railscales, which is a very reputable company known for their high quality rails, is that it takes the same quality and application from its more expensive models and applies it to this model for a great price. At only $30, there's no reason to skip over this rail cover and save yourself from unnecessary troubles.
The HTP Scales are made from the same patented textures and hardware as the machined G10 line of rail scales, but in a more affordable heat-stabilized nylon. RailScales are nearly impossibly thin, coming in at only 0.125 of an inch, which is only 43 percent of the thickness of their competitors.
This is achieved by their proprietorially designed and manufactured KeyMod nuts. Railscales designs their scales and hardware in conjunction with each other to achieve the thinnest, most functional rail covers on the market. If you're looking for new rail covers you can rely on for a great price, this is the best option you'll find.
If you're a fan of Cloud Defensive and Streamlight gun accessories and are looking for a great deal that lets you use both, look no further. The Cloud Defensive LCS / HLX Kit is a popular bundle option for those looking to pair the Light Control System with Streamlight's ProTac HL-X weapon-light. The kit gets you the picatinny version of the LCSmk2, and the 1000 lumen Streamlight ProTac HLX (Rail Mount Version).
This bundle has some great features for convenience and ease, like the "Early Exit" feature, which allows the user to route the cable into the LCS and then exit the mount early if you need  more cable slack for your given setup.
In addition, its Unique Patent-Pending design utilizes a slot that ensures a snug, perfect friction-fit for the tape switch. Once installed, it's not coming out unless you want it to. For the best in durability, ease, and functionality, definitely check out this Cloud Defensive LCS and Streamlight HL-X ProTac Rail Mount bundle.

Conclusion

Overall, when it comes to high danger situations, proper gun accessories are essential. Knowing your gun accessories and what you need to perform at your best is essential. With the right weapon build, you'll feel more safe, protected, and ready for whatever comes your way.