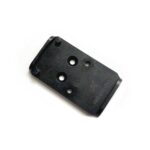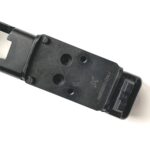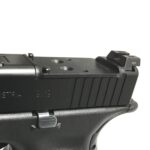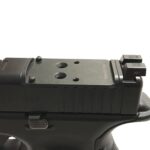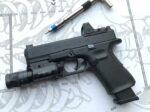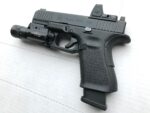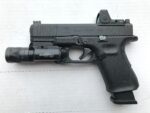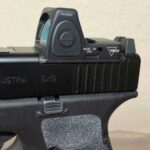 USED – Forward Controls Design Glock MOS Mounting Plate for RMR/SRO
OPF-G, RMR (Optics Platform, Glock, for RMR) is a Glock MOS Adapter Set 01 and Set 02 compatible plate for mounting Trijicon RMR or SRO on Glock Gen 4 and Gen 5 slides, G17, G19, G34, G35, G41 (width 25mm/1 inch.) and G40 that uses Set 02.
Sight is to be fully supported in the front and rear by recoil lugs/fences, with minimum movement.
Eliminate the need to use an additional sealer plate.
Correct length sight to plate, and plate to slide screws. Screws are to be Torx.
The adapter plate is to be machined in steel.
Proudly designed and made in the USA.
OTHER GARAGE ITEMS TO CHECK OUT