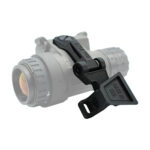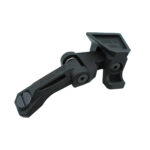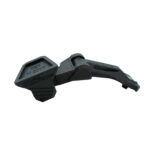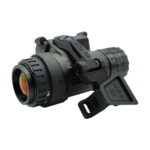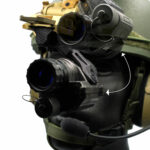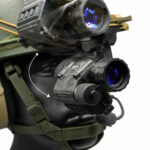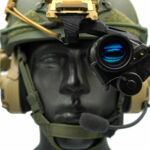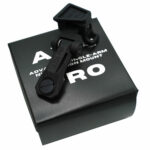 USED – Noisefighters AX14-PRO Articulating Night Vision Monocular Mount
Noisefighter's toughest and most versatile mounting arm for the PVS-14.
The AX14-PRO weighs only 0.9 oz / 26 g total, or approximately 52% less than a milspec J-Arm.
The articulating knuckle permits full range of motion and tight stowing on both the left and right sides.
The mechanism is pre-tensioned at the factory and should never need to be adjusted, but a simple hex key wrench may be used for adjustment as necessary.
A slight rearward sweep of the inner arm helps position the monocular eyepiece closer to one's eye and provides greater compatibility for those with larger helmets.
Material: High-performance polymer from Arkema®. Milspec anodized aluminum. 316 stainless steel.
Finish: Black
Dimensions: 3.5 x 1 x 1.25″
Technical Information
Color / Pattern

Black

Material

Aluminum, Polymer

Condition

This is a used or open-box item. Products are reviewed and graded by condition.