Let's be honest, half the fun of owning a firearm is buying new accessories to use with it. Picking the right components makes a world of a difference when you're building an excellent firearm set up, since purchasing the proper accessories allows you to customize to fit your exact needs! So let's get into 4 accessories that can elevate the function and appearance of your firearm.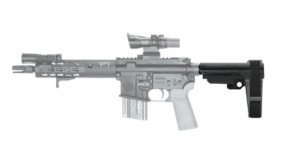 A pistol brace is important in stabilizing firearm like AR pistols and similar setups. The SBA3 is 5 position adjustable, dramatically magnifying its versatility and allowing the user to find the most comfortable position. It features a minimalist design with an integral, ambidextrous QD sling pocket. This sling pocket is quick and easy to connect and disconnect my sling to the brace. The design makes the SBA3 suitable for all platforms capable of accepting a mil-spec carbine receiver extension. Designed by a US veteran and proudly produced in the USA, the SBA3 is the perfect accessory to America's rifle. This product includes the brace, mil-spec carbine receiver extension, and an adjustable nylon strap. If you have a pistol AR-15 and need a brace to make it more practical to use, then this brace is a sure bet. For the money, you cannot beat it!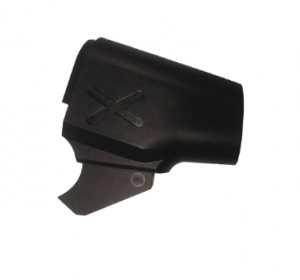 The Fixed Iron Sight ATPIAL series Lasers fits LA5, PEQ 15, and C models. It mounts in front of your ATPIAL, taking just one half a pic slot forward of the unit. This accessory allows you to gain valuable rail space by eliminating your folding front sight! The PEQ – LEAF is a fixed adjustable front sight specifically designed to decrease the mounting footprint of the AN/PEQ15 ATPIAL series laser on the MK18 Mod 1/CQBR weapon system. 
The product addresses some major problems of other companies. For example, Knight's Armament Company MK18 front sight is used with an PEQ/ATPIAL series laser, creating both ergonomic and functional issues due to it taking up unnecessary rail space. 12 o'clock rail space for optimally mounting illumination/laser pressure pads is greatly diminished. Their front sight also creates IR splash from both the illuminator and the laser apertures which increases the users IR signature. The PEQ – LEAF eliminates both of these problems by mounting in front of and underneath the PEQ unit with almost no perceivable footprint!
The PEQ – LEAF places the PEQ unit 6 picatinny slots closer to muzzle, creating a 60% smaller footprint. This allows an extra 2.364 inches of top rail space, optimally positioning the pressure pad for increased ergonomics and activation. This positioning also pushes the laser to the forward most position so that the Infrared apertures can clear the beam lenses, eliminating all beam splash from the front sight. If you are looking to improve your target shooting, this is the investment for you!

A charging handle is used to chamber a round as well as clearing a round that won't eject cleanly, making it a central component of your AR-15. Based on the proven Raptor™ Ambidextrous Charging Handle, the Raptor-SL features slim-line handles for customers who require an ultra low-profile, anti-snag design. It is manufactured in the USA from aircraft grade 7075 aluminum, and is MILSPEC anodized. Designed for rapid palm "blading" or finger thumb charges for the weapon, the latches are large and strong enough that you can use the palm of your hand or your thumb for quick weapon manipulations, allowing for fast and fluid motion. With a superior function and ease of use, the ambidextrous charging handle lets you quickly charge your AR15 from either side with either the left hand or the right.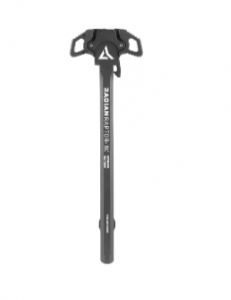 We use exceptionally high-grade material and precision machining of every feature in one proprietary process, which is why our barrels deliver unparalleled accuracy and performance.  Using superb machining tools and the most advanced rifling methods, the Killer Innovations G19 barrel delivers the kind of durability and performance essential to sportsmen and operators alike. With the Killer Innovations Glock 19 barrel, you can be confident of the precision and accuracy of every shot you send downrange. When you need unfaltering reliability from your equipment, the Killer Innovations Glock 19 barrel is standing by. Each barrel is machined with an 11° target crown for greater accuracy and coated with MDC or TiN plating, ensuring the most accurate, reliable barrels available on the market today! The "Mod 2" barrels with the Threaded versions are made to pair perfectly with our Velocity Glock Compensator. All of the Threaded versions come with a thread protector. So if you are looking to improve your target shooting, look no further. 
Clearly, purchasing just a few new parts can entirely revamp your firearm! Their ability to aid in comfortability, accuracy, and functionality makes accessories a must have. When selecting your accessories, always keep your personal goals in mind to build your dream firearm.