Offset Mounts: How They Can Help Your Accuracy
When choosing optics, you usually have to decide between top accuracy or speed. However, it doesn't have to be that way. With offset mounts, you can get the best of both worlds. In case you happen to be new to offset mounts, let's take a quick run through of exactly what that means. Traditionally, offset red dots are used with a magnified scope. This helps the user to go between optics as they aim at targets from close or long distance. While this practice was mainly used for competition, many tactical groups realized the benefits and now utilize offset red dots on service weapons as well.
You can find offset red dots in two popular mounting configurations. These are the angled and piggyback types. Angled offsets work by placing the red dot beside your primary optic at a 35- to 45-degree angle. When using an angled offset, the user rotates their entire rifle inward. This motion does take practice to get used to, but doing it correctly gives an excellent cheek weld for accuracy and recoil control through rapid fire. Additionally, angled offsets have a standard height over bore. This means holdovers are much easier to predict when shooting inside your zero distance.
Now, with that brief overview out of the way, let's go over some of our top picks for offset mounts that can really help your performance right away.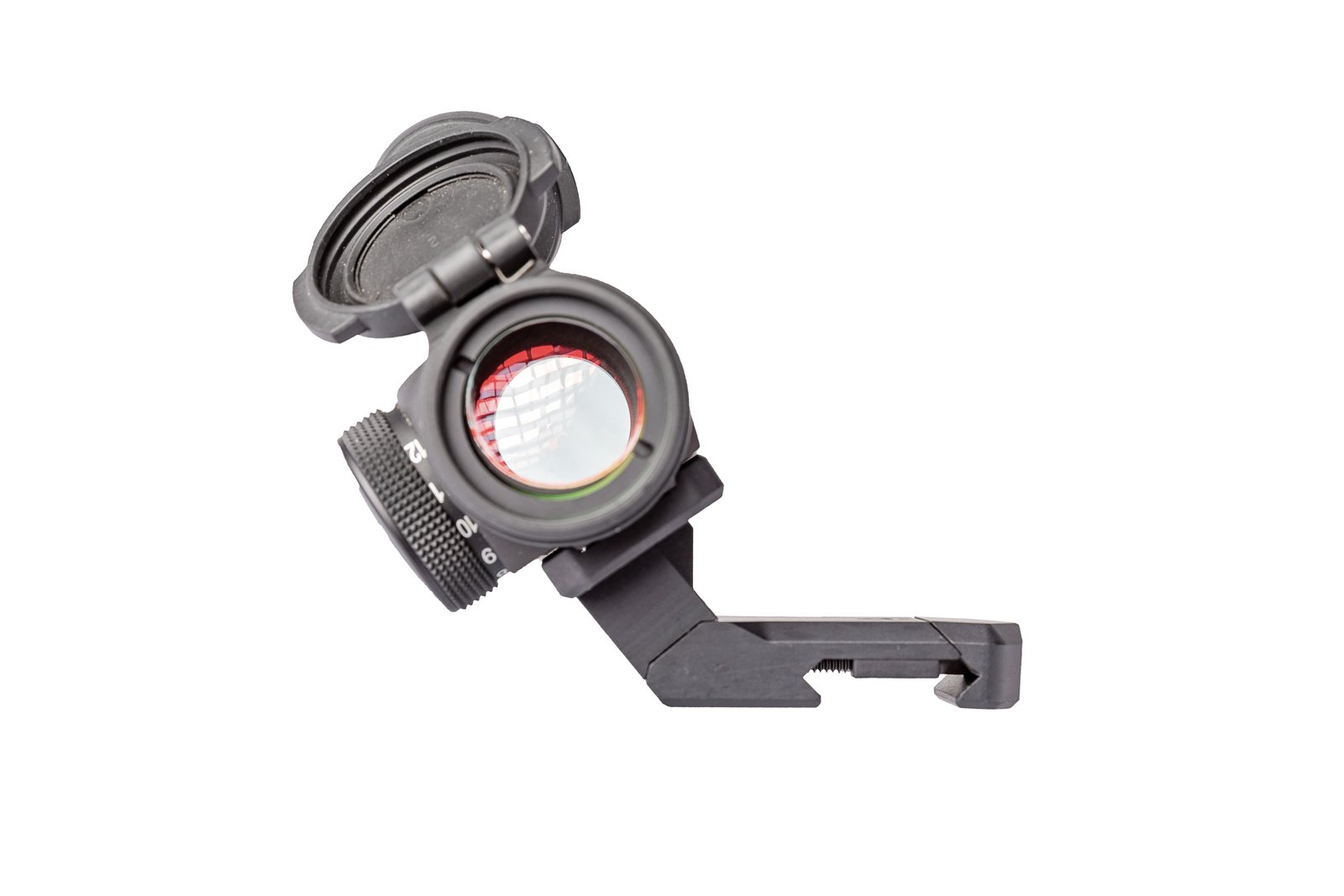 The Patent Pending Arisaka Offset Optic Mount is a modular mounting solution that allows the user to select a 35 or 45 degree offset position for a red dot sight without requiring additional components. You'll notice right away that the 35-degree position brings the red dot sight up closer to slimmer, smaller scopes, while the 45-degree position provides additional clearance around wider turrets or larger, higher magnification scopes. Note that the Arisaka Offset Optic Mount is designed to be attached to the top Picatinny rail of an AR15 rifle. When the rifle is canted to make use of the offset red dot sight, the optic remains centered over the bore and maintains a lower 1/3 co-witness height. The base and optic plates can be reversed, allowing for use on the left or right side. This is a super versatile offset mount that we love for its effective design.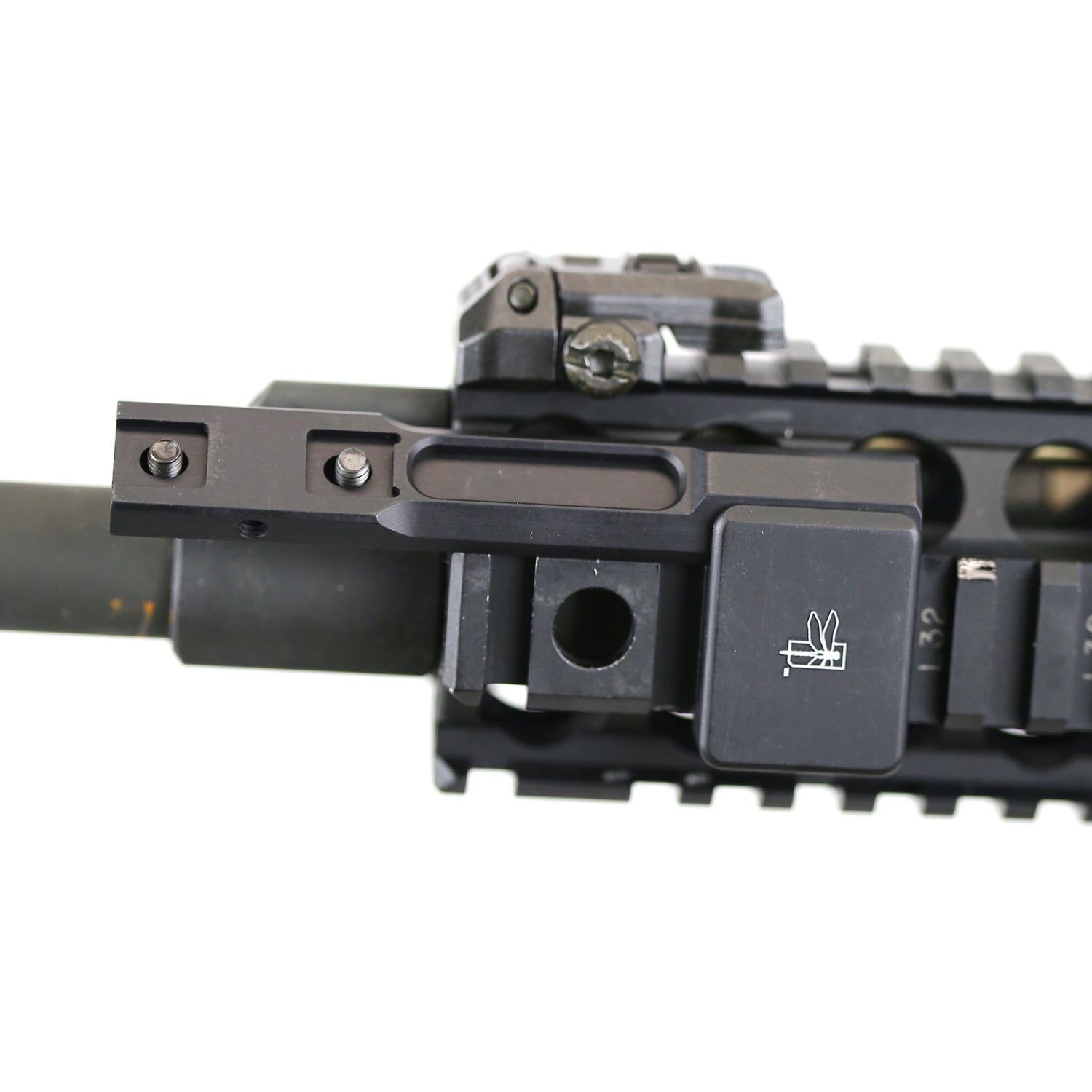 The Haley Strategic Thorntail Scout Light Offset Mount has a specific design that shows why it performs so well. It allows you to extend the weapon light several inches beyond the end of the forend or rail system. This helps with allowing the shooter to place the support hand farther forward on the weapon. Ultimately, this leads to improving the shooter's control, speed and accuracy. In addition, it helps with increasing usable space for attachments like lasers and grips.
The Haley Strategic Thorntail attaches to any 1913 Picatinny rail, and is fully ambidextrous. It can provide 8 different mounting solutions on a single rail system. Additionally, the cantilevered mounting design places the bezel of the Surefire M300 or M600 weapon light above the barrel. Not only that, it places it in front of the front sight base, which eliminates shadows in critical situations. Beyond the awesome features offered by this offset mount, each Thorntail comes complete with the necessary instructions, tools and hardware required to attach your light to your weapon.
FAST is a series of optic mounts and platforms that provide end users with a quicker sight picture than standard height mounts. We all know how important it is to be able to pick up a target faster, and easier. Its 2.26" optical centerline height provides faster/easier reticle acquisition while wearing electronic earpro/communications headsets, night vision goggles and gas masks. The Offset Optic Base places mini red dot sights at a 35 degree offset from the scope tube for faster transitions. When used with the Optic Adapter Plates, the mini red dot will have a mechanical centerline of 2.05" above the rail.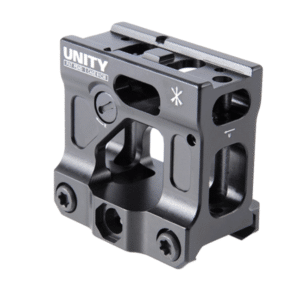 This allows for more rapid visual processing of the battlefield by promoting a heads-up posture. A heads-up posture also helps users maintain a neutral spine position. This makes for much more comfort while wearing helmets, plate carriers, and other heavy gear. To recap, the Unity Tactical FAST Micro Mount will not only help you pick up targets faster, it'll keep you more comfortable by promoting a more neutral posture. All in all, this micro mount has some of the best value we've ever seen, so we definitely recommend it to anyone looking for an offset base.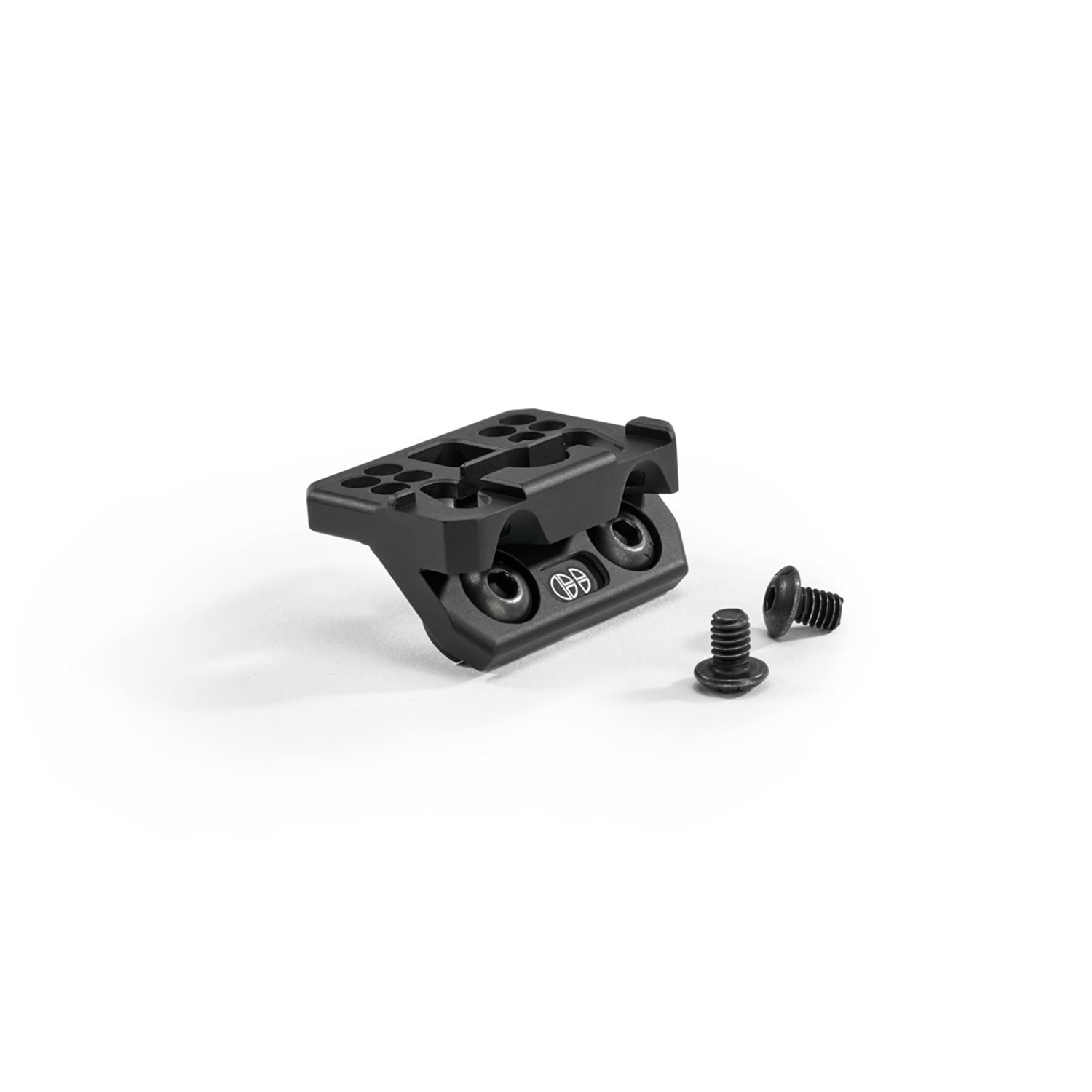 Cloud Defensive has come out with some solid products over the years, and this one is no exception. This mount is super strong and versatile. It provides 6 light mounting positions, all with .626″ of lateral adjustment, that help clear all laser aiming devices. Additionally, it helps position the light as close to the firearm bore as possible. Performance wise, we love how it works on an ergonomic level. Its 45 degree offset works really well and naturally, part of why it's so versatile as a mount. It's fully ambidextrous, with 6 mounting solutions on a 3 sided M-LOK rail system. Finally, it's low profile and super lightweight, so it won't interfere with any front back-up iron sights or other accessories.
Conclusion
Overall, if you're looking to try an offset mount, we can't recommend these enough. All of the above choices have great features that help them stand out, both in performance, durability, and value. Ultimately, if you are wanting to explore using an offset mount, check out these options and more at Milspec Retail.