The Latest Additions from Aero Precision
If you haven't tried Aero Precision before, you're missing out! With products like their BREACH charging handle and the ATLAS handguard, Aero Precision has established themselves as one of the premier brands for reliable weapon parts. With this list, we wanted to highlight some of the new products to Milspec Retail, and show exactly why so many people love this brand.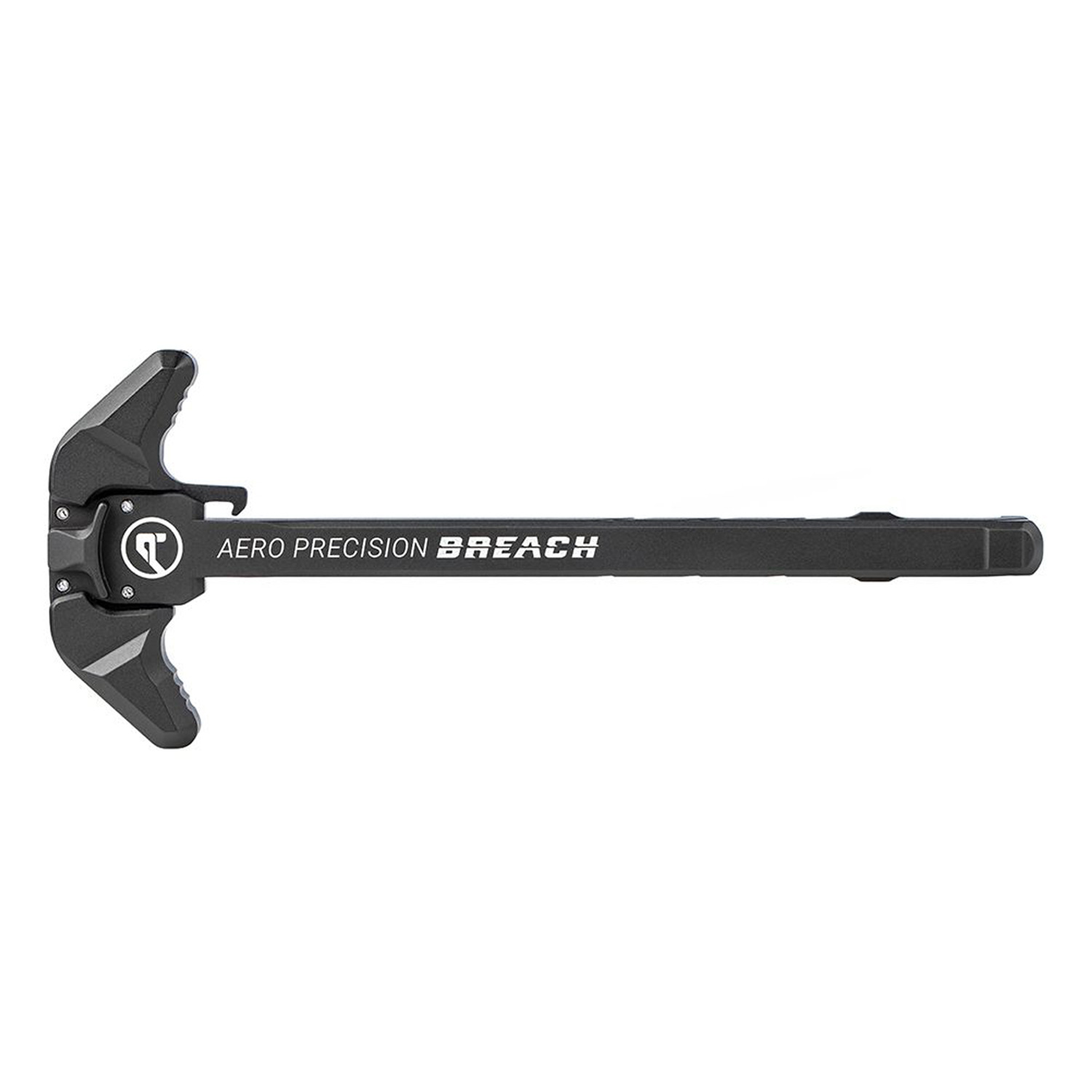 What makes the BREACH charging handle so good? It has a ton of features that make it easy to use, and super reliable. First off, the large lever configuration provides an extended operating surface. Additionally, it features ambidextrous controls, and ergonomic 7075 Aluminum levers. These allow the user to easily charge their firearm with either hand while remaining low profile and comfortable when slung. Next, the construction is super solid on this handle. Its reduced chamfer angles on the 7075 Aluminum reinforced bar design provide a strong foundation that is resistant to rotational flex or breakage.
Its patent pending lever mechanism helps transfers force-of-use away from the roll pins and into the top/head portion of the reinforced bar protecting the charging handle in the most demanding circumstances.  Additionally, its Gas Deflection Shelf aligns with the upper receiver to redirect gas flow away from the user's face when shooting suppressed. Finally, let's look at its functional design. It is not all just good looks. Stylistic cuts on the charging handle also help to clear stuck on carbon and debris from the upper receiver, while the spacer design seals and protects the lever mechanism from debris.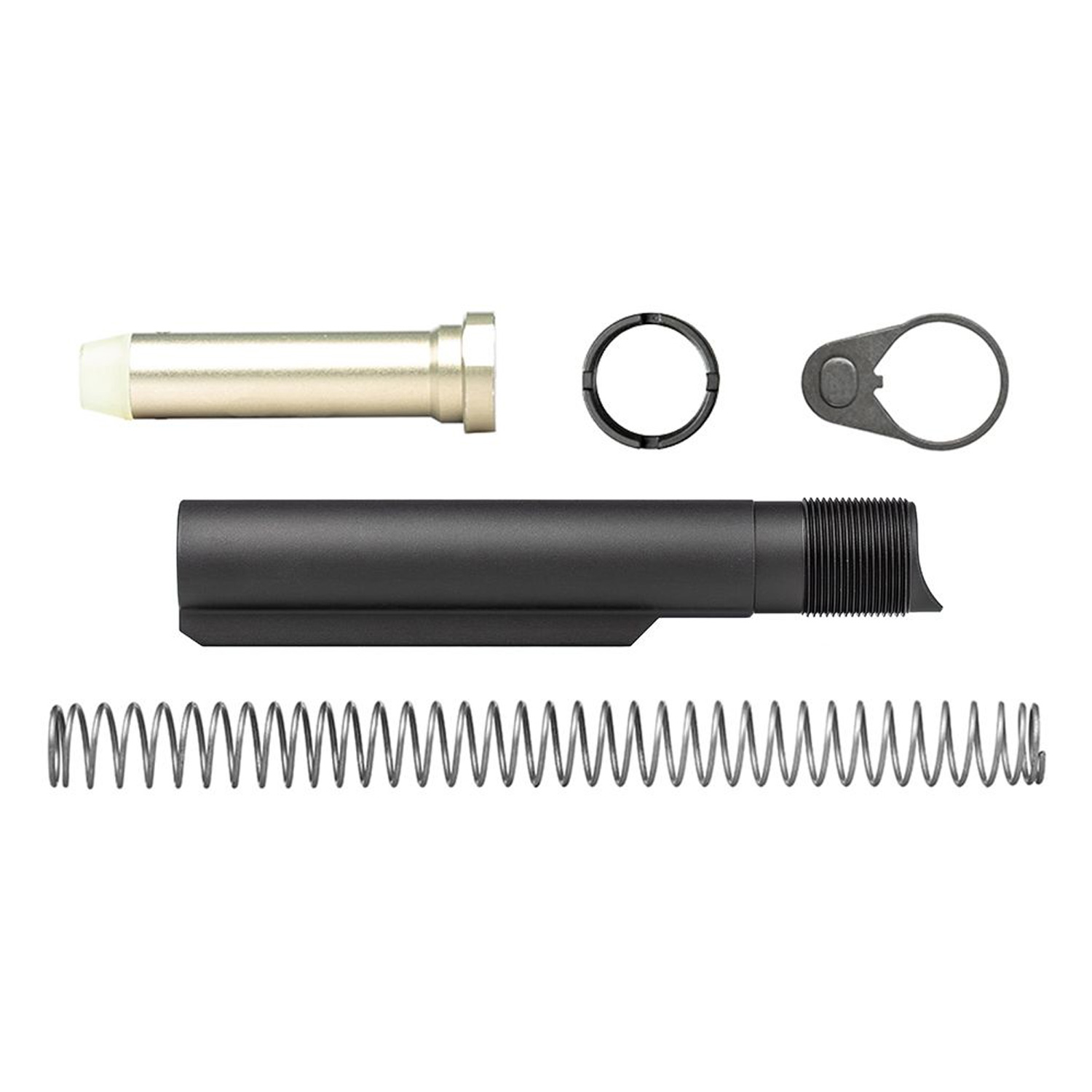 What stands out about this buffer kit is the carrier support extensions. These fully support and guide the bolt carrier group into the buffer tube after a round is fired, preventing carrier tilt and unnecessary wear on key components. The Carrier Support Extensions also extend on either side of the buffer retaining pin, securing the pin in place while simultaneously preventing the buffer tube from backing out under recoil. Next, let's take a look at the super helpful Position Guide Drain Holes. Each position guide features a drainage hole that removes water from the system in marine environments. During routine operation, smoother cycling is achieved by allowing additional air to escape during the compression cycle of the rifle. Next up, the Ramped Tube Design.
This allows for effortless installation of traditional carbine stocks. Aero Precision has removed the need for tools like screwdrivers to get equipment over the end of the buffer tube. All you have to do is hold down the adjustment piece and push your stock onto the Enhanced Buffer Tube. It doesn't stop there, next we have Proper Thread Depth. The traditional buffer tubes feature extended unused threads that can cause your stock to become trapped when fully collapsed. While some turn these threads down, they've correctly machined the threads to the proper depth, providing a much cleaner look. Finally, it features Mil-spec Dimensions – Machined from a 7075-T6 Aluminum Impact Extrusion. All standard carbine stock options made to work with mil-spec buffer tube dimensions are compatible with their Enhanced Carbine Buffer Tube.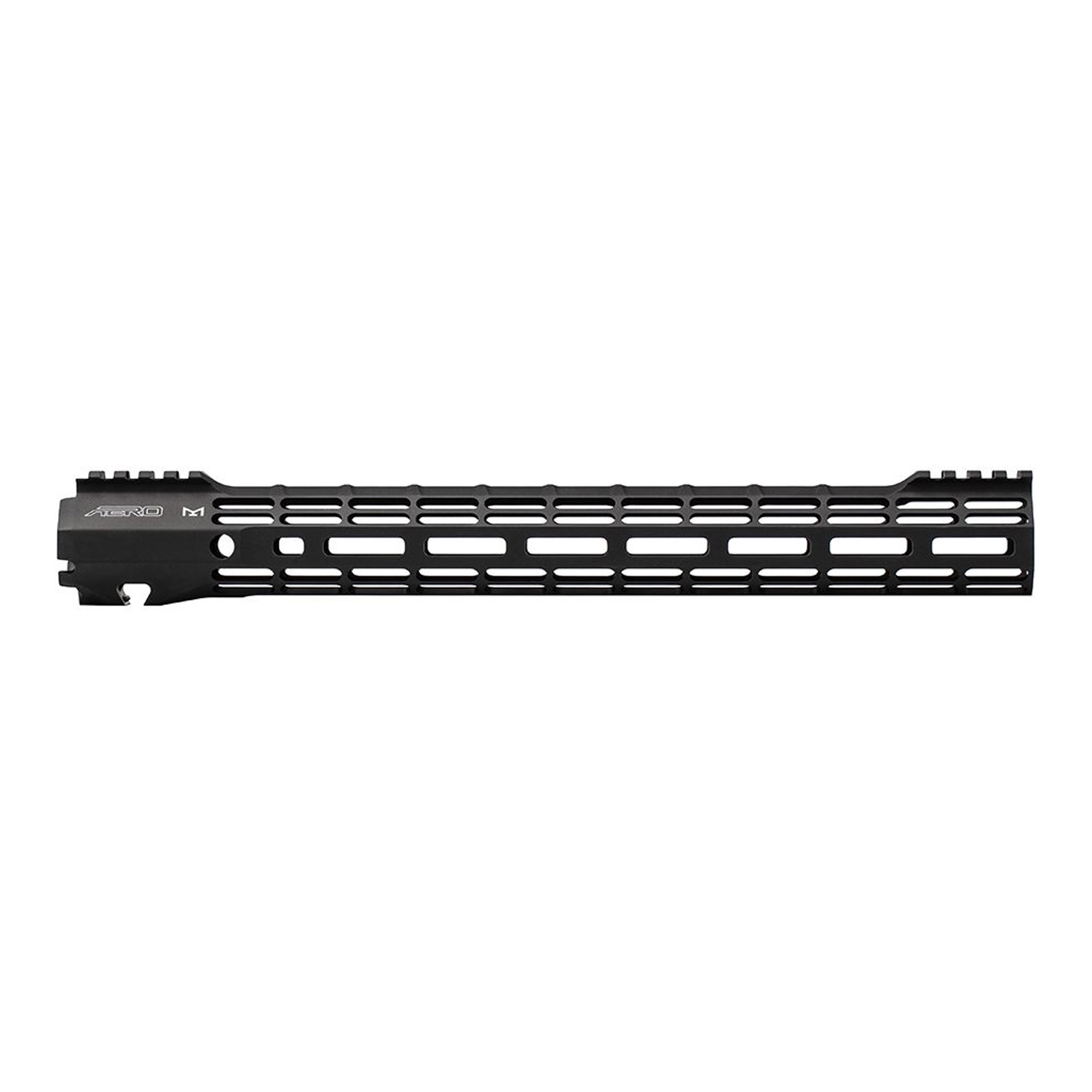 Newest to the Aero Precision handguard line up is The ATLAS S-ONE. The S-ONE line of handguards are designed with size and weight in mind. This helps provide the perfect handguard for your lightweight build. Aero's proprietary ATLAS attachment system is a durable and dependable mounting platform, maintaining a slim profile while still providing the strength and stability customers have grown to love from Aero Precision handguards.
ATLAS: The new Aero Taper Lock Attachment System (ATLAS) is both functional and aesthetically pleasing. It features 2 mirrored tapered locking nuts that provide evenly distributed clamping pressure across a custom engineered barrel nut with the use of a turnbuckle screw. Next, a ratcheting detent further secures the design while providing positive registration during installation. By design, the even pressure of the ATLAS system avoids distortion of the handguard often seen with current applications during installation. Finally, all hardware mounting parts are included with the purchase of an ATLAS Handguard.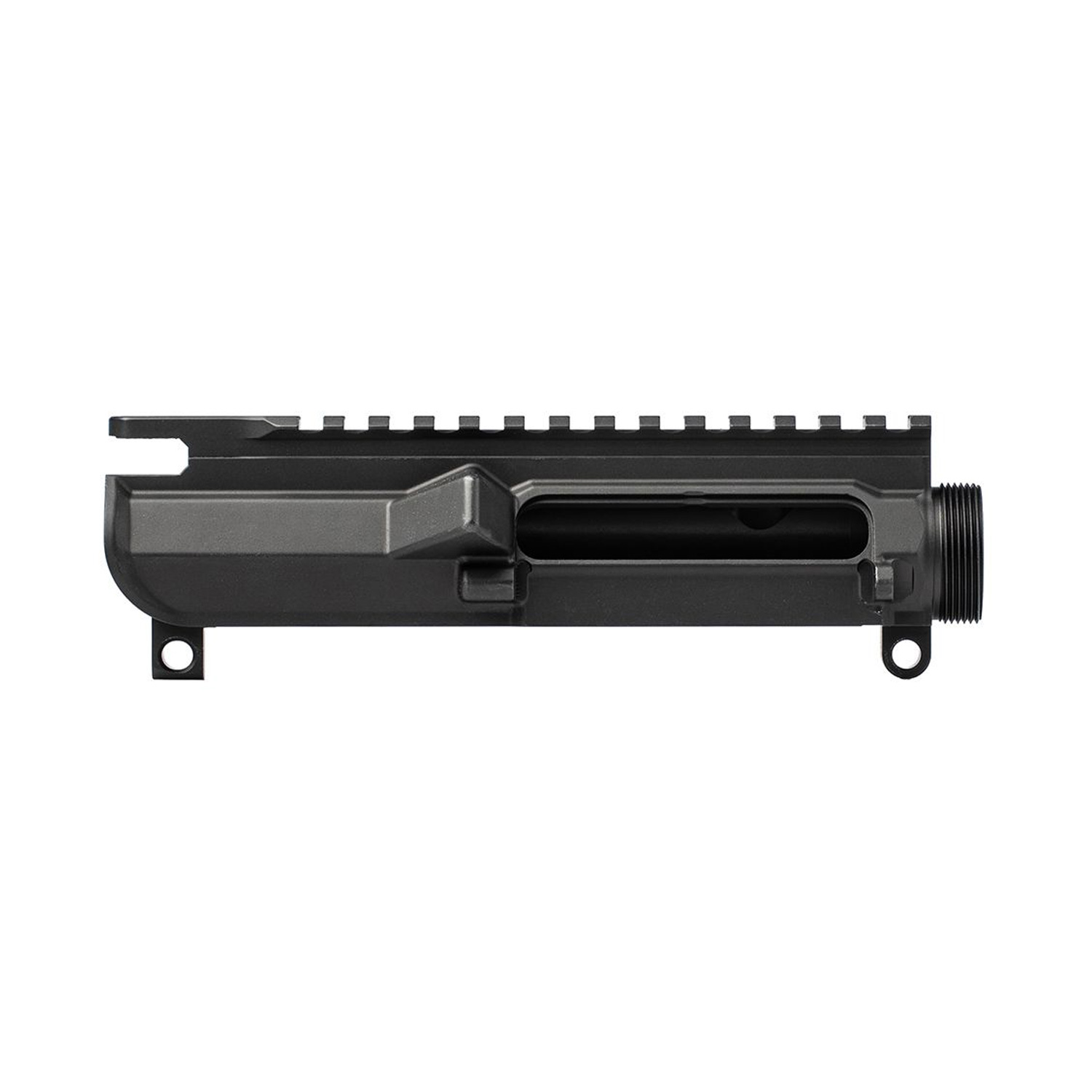 This upper receiver features the same tried-and-true construction and aesthetics as Aero's M4E1 Threaded Upper Receivers. However, it's able to do this without provisions for a forward assist. Simply put, this is a super solid upper receiver. Its anodized platform with enhanced forging gives the upper receiver a "billet look". Additionally, it maintains the structural integrity of a forged part. Additionally, it features a Picatinny profile that blends seamlessly with Aero Precision's enhanced and ATLAS Series Handguards M4 Feedramps .250 takedown pin holes.
Conclusion
Overall, Aero Precision stands out big time with their advanced ATLAS systems. The superior design and build of their products helps them stand out among the best. While they're most well known for their ATLAS handguard and BREACH charging handles, they deliver tons of other quality products. We highly recommend you check out these new additions to the Milspec Retail catalog from Aero Precision!