The 8 Best Products From Aero Precision, Magpul, and Geissele [2022]
In the world of gun parts and accessories, there are a few manufacturers that stand head and shoulders above the rest. Aero Precision, Magpul, and Geissele are three such companies. Highly regarded around the world, they make high-quality products with leaps in innovation. Additionally,  all three companies have a strong following among gun enthusiasts.
Aero Precision
Upgrade your lower receiver with an Aero Precision Billet Trigger guard. The new design installs with 3 button head screws (no roll pins needed) and features a sleek profile and hard engraved Aero Precision "A" logo. Machined from 6061 billet aluminum. Works with standard AR15 and AR10 components, and now includes hard engraved Aero Precision "A" Logo. Additionally, it includes 3 button head screws for a clean installation – no roll pins needed.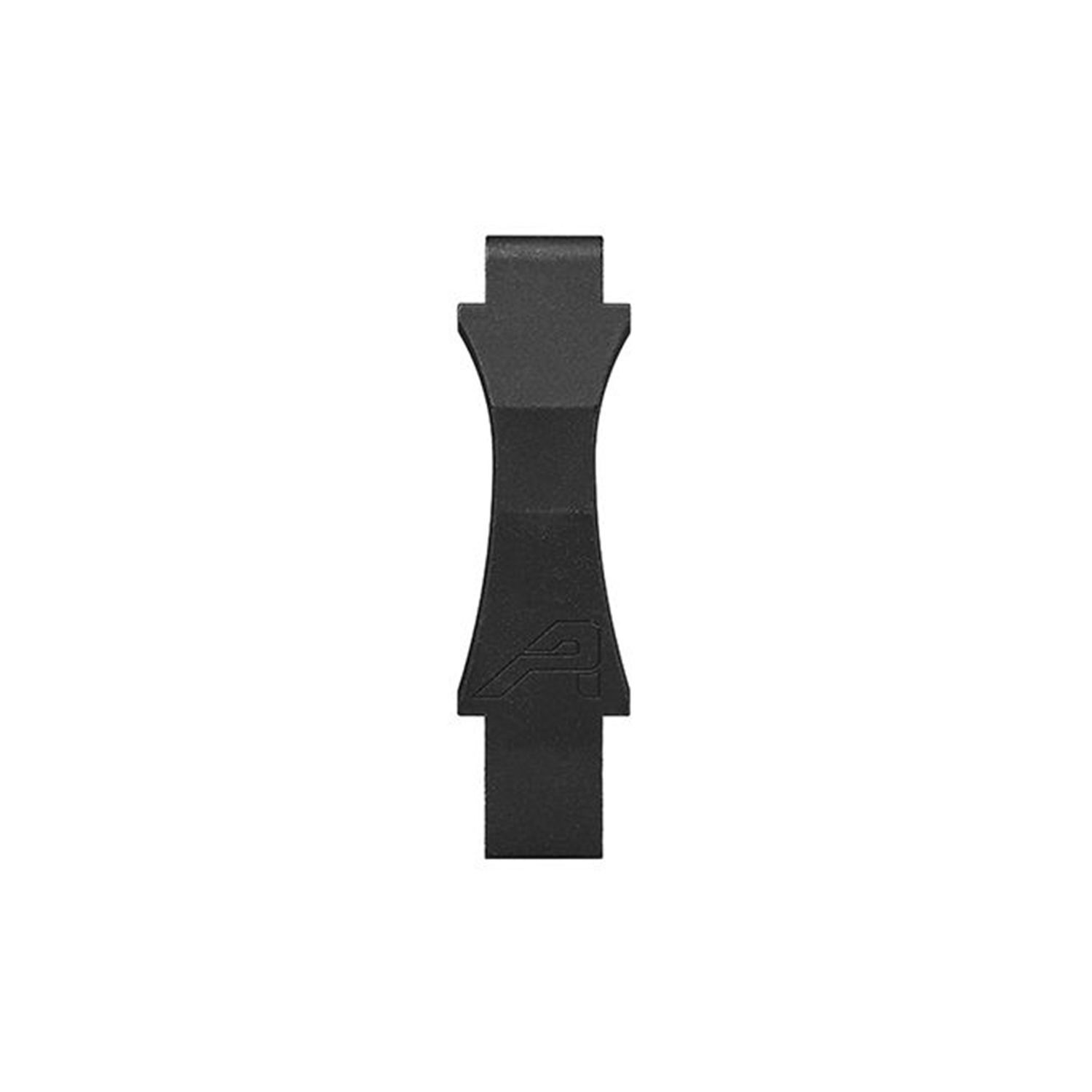 The Aero Precision AR15 Ambidextrous Charging Handle features a profound design with left and right side activation levers to charge your firearm from either hand. This USA made rugged handle from 7075-T6 aluminum, anodized black with their laser-etched Aero Precision logo.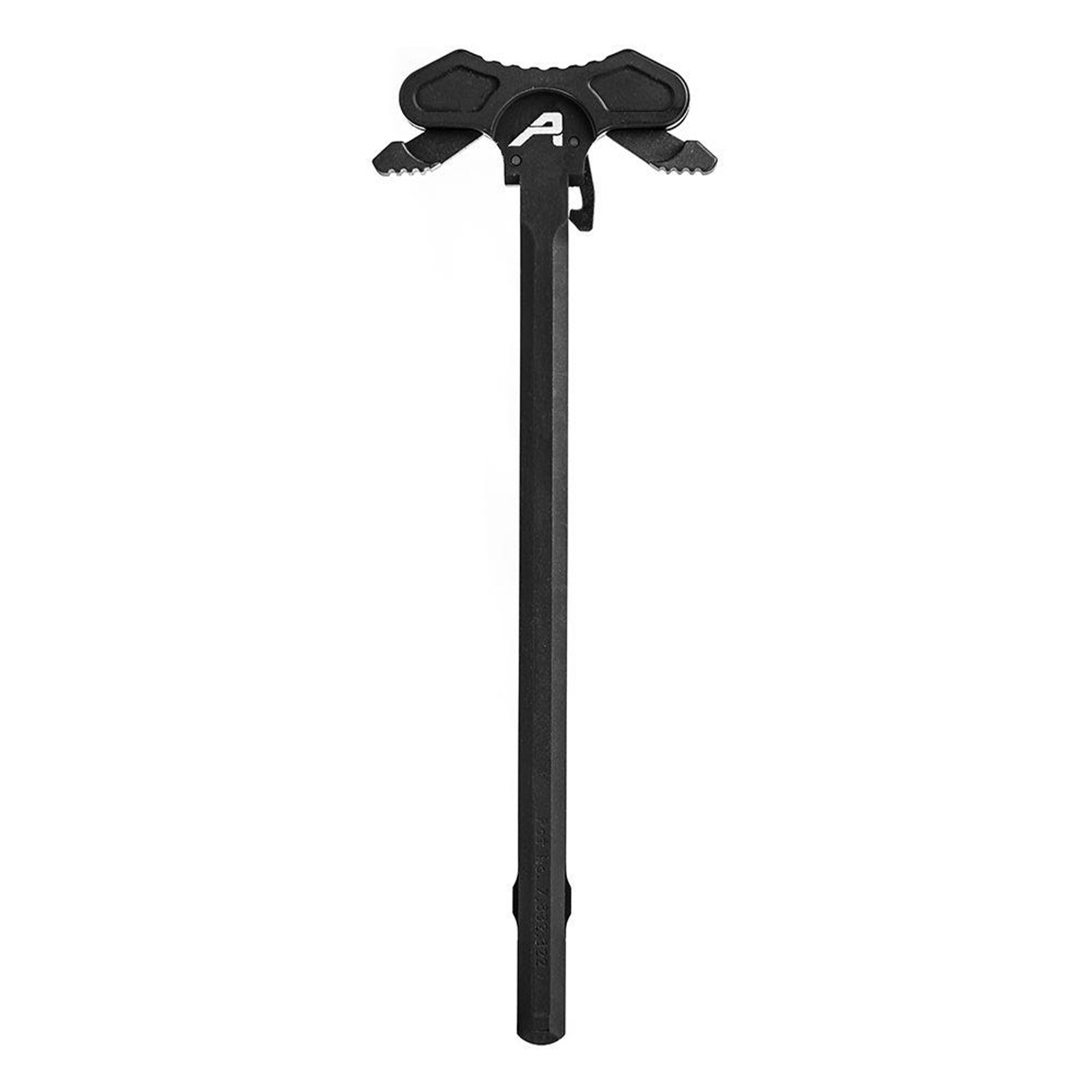 Magpul
The MOE-K2 is similar to the MOE-K in that it offers a more vertical grip angle, but works specifically for full-size AR15/M4s. The steeper vertical grip angle is more comfortable to use and gives the shooter more control on short LOP rifles. This is especially useful for shooters using PDW (Personal Defense Weapon) configurations.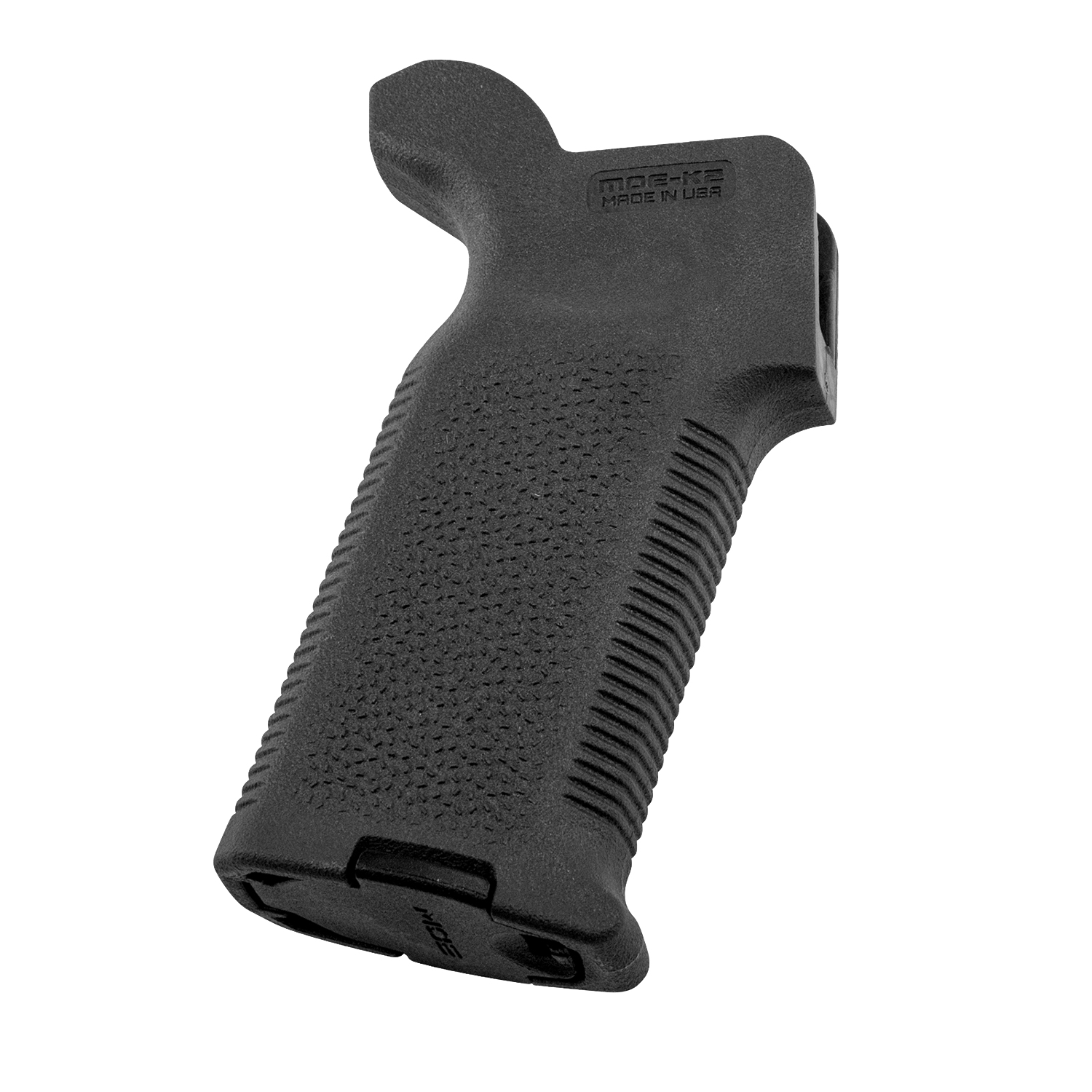 The K2 provides modern styling and ergonomics to the AR platform with an aggressive TSP texture for positive weapon control, compatibility with optional Storage Cores for gear stowage, and a unique backstrap design for proper trigger finger placement. All mounting hardware and a basic grip cap come with the grip.
The AFG-2 is a slimline design that is shorter in overall length and width compared to the original AFG. Smaller size allows for mounting on a wider variety of railed hand guards and better compatibility with rail covers and accessory mounts.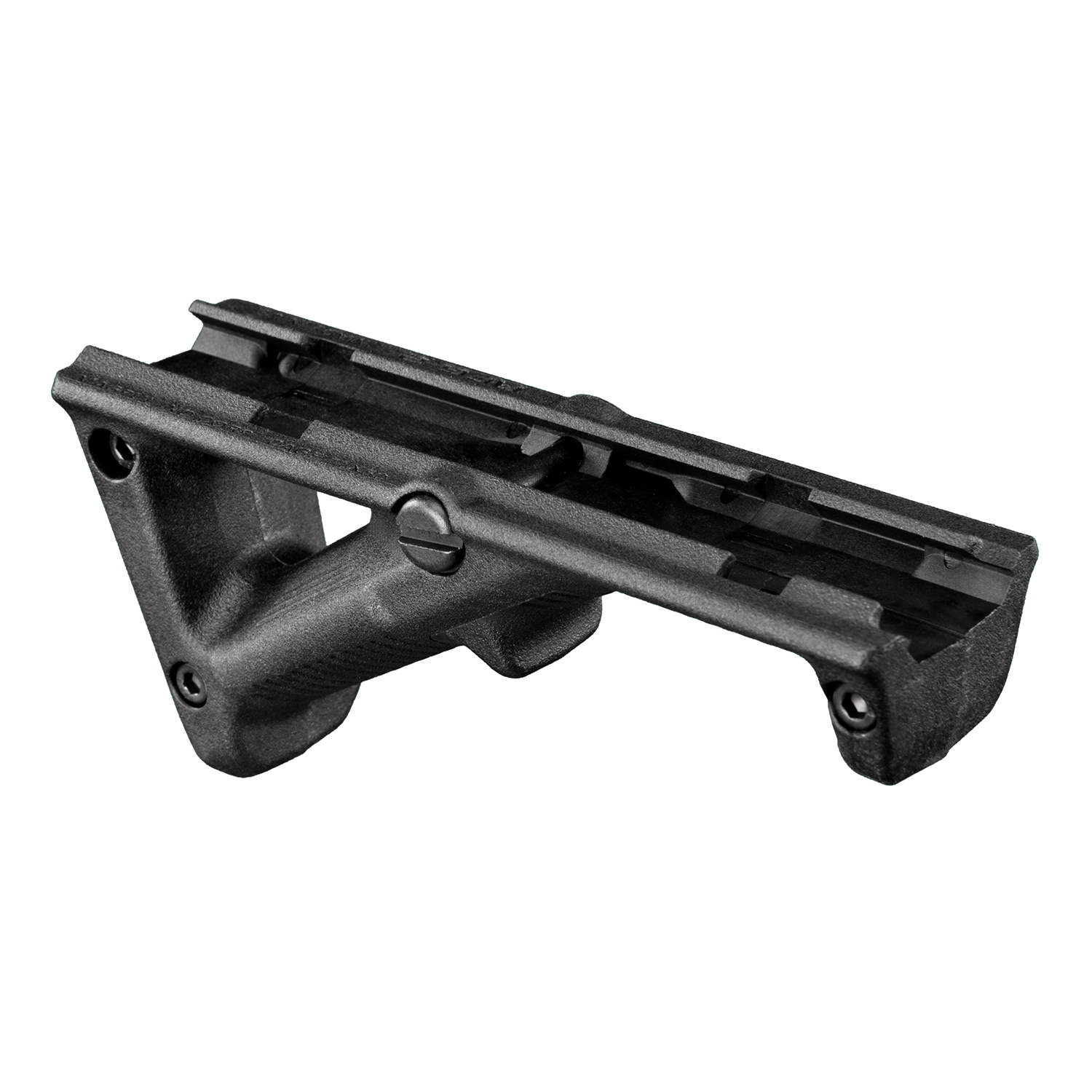 Compatible with most any M1913 Picatinny-railed hand guard, the Magpul AFG-2 (Angled Fore Grip) takes into account natural body mechanics and provides a comfortable and stable user interface that reduces fatigue and allows for more precise weapon control.
The M-LOK Type 2 Rail Covers are slim, two-pieces that attach directly to most aluminum handguards with an M-LOK mount (non-polymer). With these M-LOK covers, you can mount them however you want without impacting performance. However, note that these are not compatible with MAGPUL MOE M-LOK, MOE SL, and SGA forends. Additionally, free-float handguards that have a wider and flatter profile are not compatible because they do not seat deep enough to allow the center portion to lock in.
Geissele
Whether running as your primary aiming system or relying on them as a back-up in case your main optic goes down, the Geissele Folding Sights will give you the performance you need and expect. The Geissele Folding Sights have 6061-T6 aluminum and are Type 3 hard coat anodization to ensure extreme durability.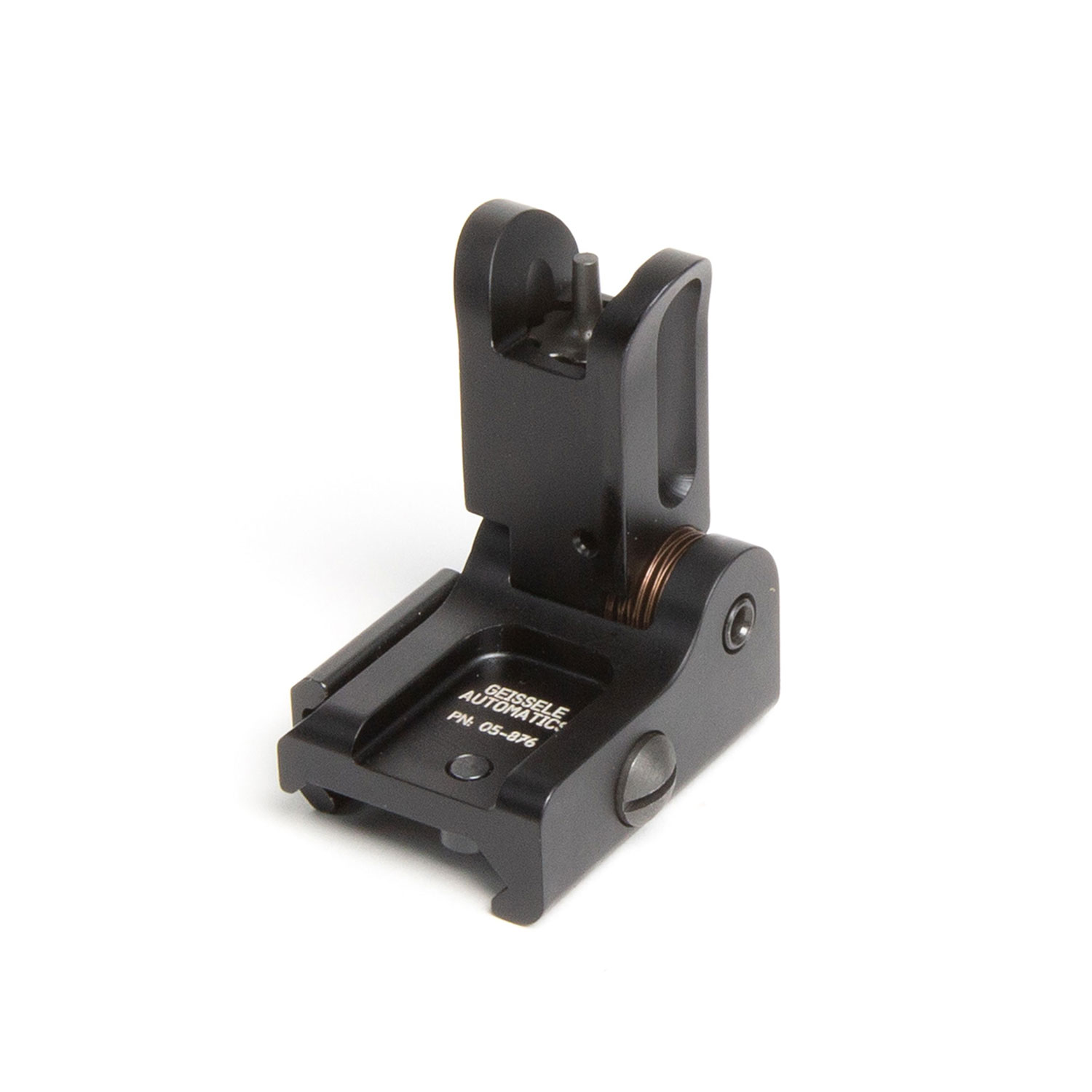 The Geissele Folding Sights are durable due to being made from 6061-T6 aluminum and hard coat anodized. For more accurate aiming, the sights can be adjusted in ½" increments from 100 yards away. The front and rear sight adjustments are captive, meaning that once the sights are adjusted to your liking, there won't be any accidental changes. 
The sights can be easily activated or folded down with no risk of accidental bumps or movement, simply move them up to lock into position, or apply sideward pressure to the vertical tower to lock them down. The peep aperture is .072" and the front post measures .080". These sights are accurate enough for precision use during competition, as well as rugged enough for duty and personal defense.
The Super MCX SSA is a high-functioning, two stage trigger that was inspired by its combat usage. Just like the CRANE Safety Certified M4 carbine trigger, the Super Semi-Automatic (SSA), the Super MCX gives you all of the same amazing performance features, including reliability, safety, and forgiveness. TThe Super MCX trigger is a two stage trigger that is non-adjustable, provides precise and accurate trigger control, and weighs approximately 4.5lbs. You can activate the trigger with little pressure, making it ideal for delicate situations, but is also rugged enough to withstand tough use, such as in close quarter battle (CQB) scenarios. The Super MCX is perfect for a number of different applications due to its features, including hunting, law enforcement, and military uses.
The Geissele Super Modular Rail MK16 is the perfect choice for shooters who demand unparalleled performance. Mounting is super easy with this rail, as it attaches to your AR-15 upper using the updated version of the proven Geissele Barrel Nut design. This makes the MK16 not only easy to install and maintain, but able to also provide superior rigidity.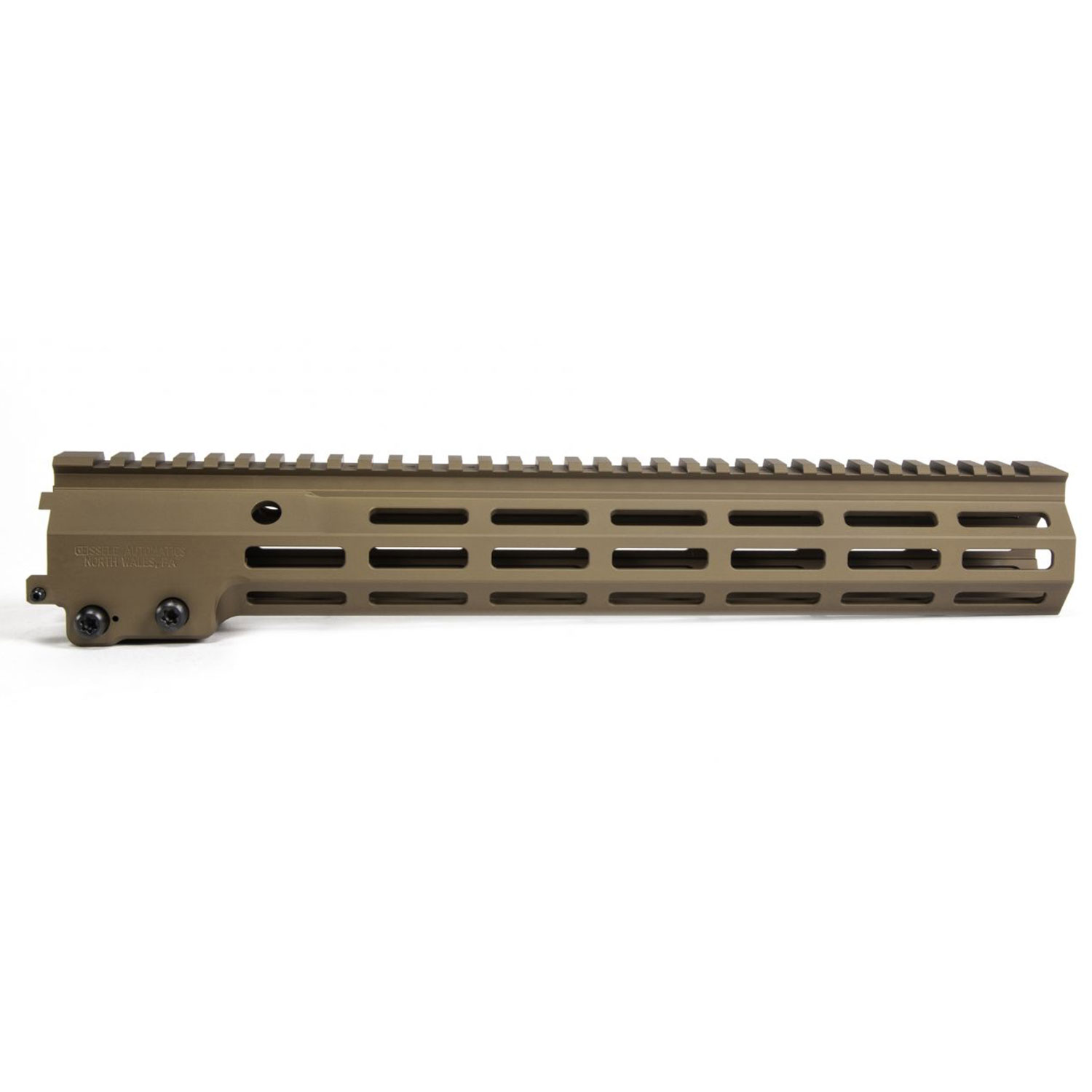 Anti-rotation tabs and set screws ensure that your rail will not rotate, even under the most extreme conditions of use. The M1913 Picatinny rail on top and M-LOK™ slots on every quadrant ensure maximum customization for all your accessories. Finally, the Geissele SMR MK16 features precision machining using 6061-T6 Aluminum due to its strong, rigid and light properties.
Conclusion:
These are just three of the many great products available from Aero Precision, Magpul, and Geissele. If you're in the market for any gun parts or accessories, be sure to check out these companies first. You will love the quality and performance of their products.