Top AR Accessories to Start Off 2022
Welcome to 2022! After an exciting year of new AR 15 accessories to try out and talk about, it's time to look to this year's newest gear. Whether you're looking at trying a new mount, sling, pouch, or anything else, you're in the right spot! Let's dive into some of our top picks to start off the year.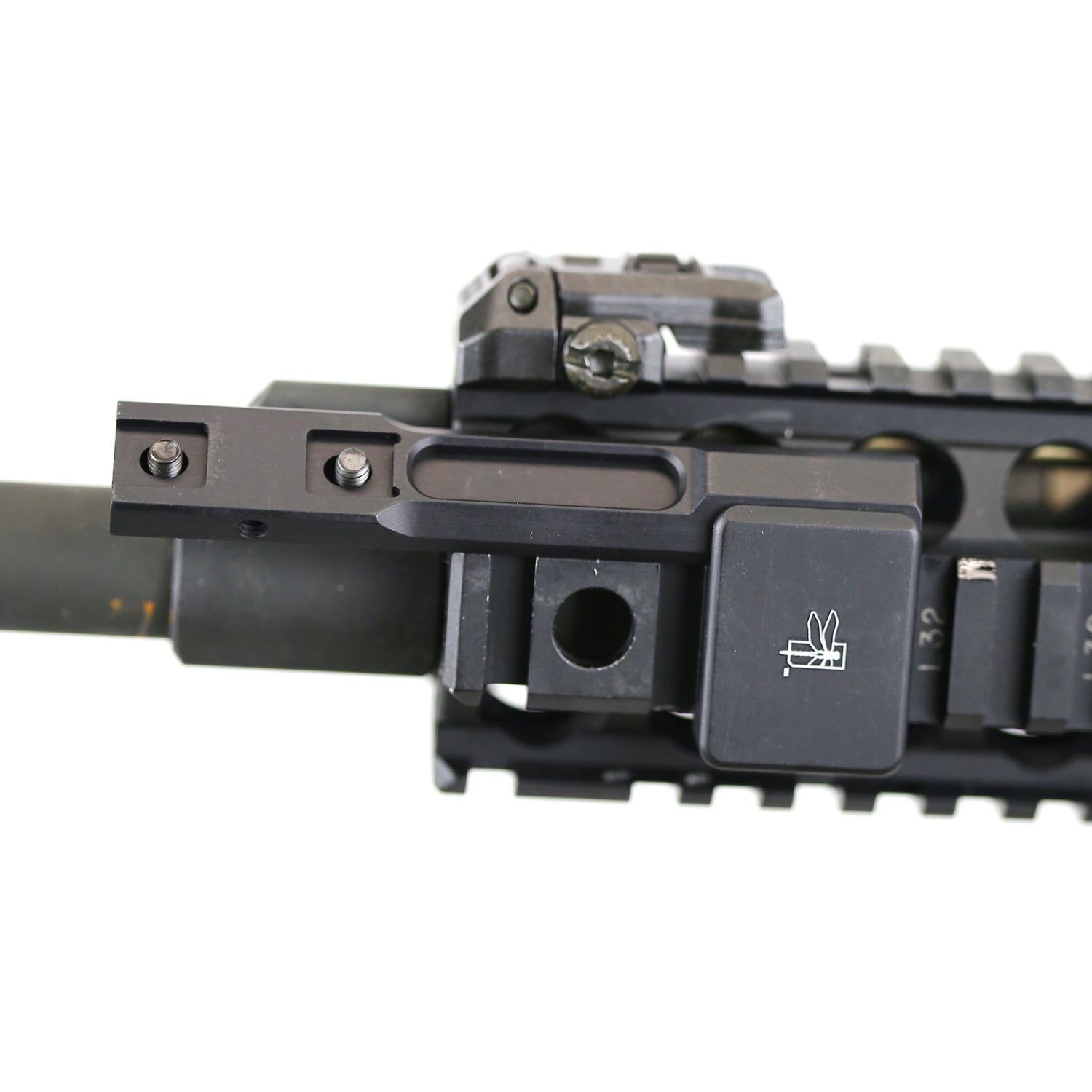 Choosing the right offset mount is super important, if you're looking into mount alternatives. What makes this mount from Haley Strategic so good? The Haley Strategic Thorntail Scout Light Offset Mount has a specific design that shows why it performs so well. It allows you to extend the weapon light several inches beyond the end of the forend or rail system. This helps with allowing the shooter to place the support hand farther forward on the weapon. Ultimately, this leads to improving the shooter's control, speed and accuracy. In addition, it helps with increasing usable space for attachments like lasers and grips.
The Haley Strategic Thorntail attaches to any 1913 Picatinny rail, and is fully ambidextrous. It can provide 8 different mounting solutions on a single rail system. Additionally, the cantilevered mounting design places the bezel of the Surefire M300 or M600 weapon light above the barrel. Not only that, it places it in front of the front sight base, which eliminates shadows in critical situations. Beyond the awesome features offered by this offset mount, each Thorntail comes complete with the necessary instructions, tools and hardware required to attach your light to your weapon.
Unity Tactical consistently makes great products, so we had to include them in this list to start off 2022. FAST is a series of optic mounts and platforms that provide end users with a quicker sight picture than standard height mounts. We all know how important it is to be able to pick up a target faster, and easier. Its 2.26" optical centerline height provides faster/easier reticle acquisition while wearing electronic earpro/communications headsets, night vision goggles and gas masks. The Offset Optic Base places mini red dot sights at a 35 degree offset from the scope tube for faster transitions. When used with the Optic Adapter Plates, the mini red dot will have a mechanical centerline of 2.05" above the rail.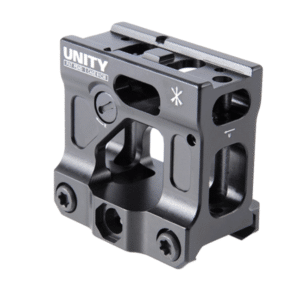 This allows for more rapid visual processing of the battlefield by promoting a heads-up posture. A heads-up posture also helps users maintain a neutral spine position. This makes for much more comfort while wearing helmets, plate carriers, and other heavy gear. To recap, the Unity Tactical FAST Micro Mount will not only help you pick up targets faster, it'll keep you more comfortable by promoting a more neutral posture. All in all, this micro mount has some of the best value we've ever seen, so we definitely recommend it to anyone looking for an offset base.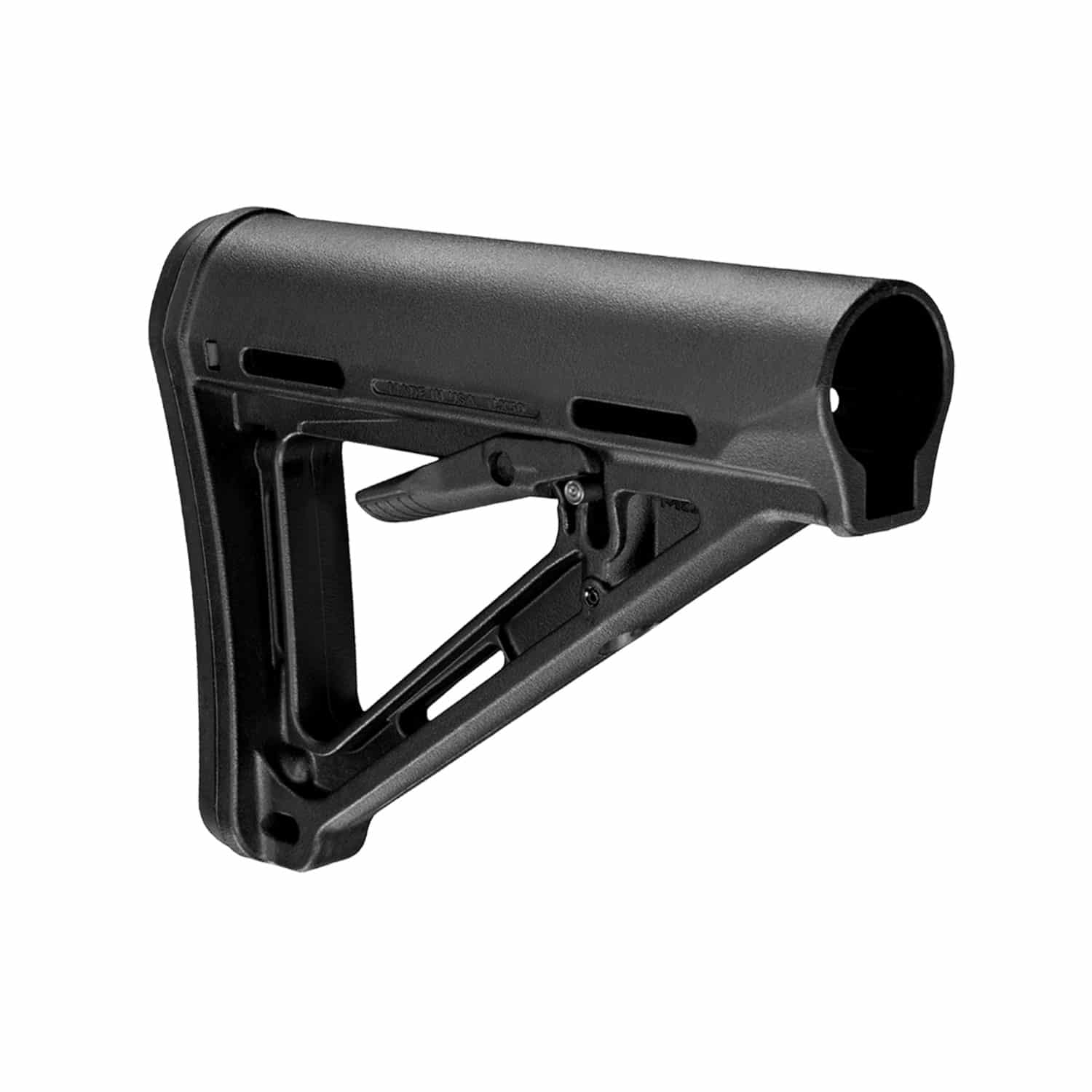 The MOE Carbine Stock – Mil-Spec model (Magpul Original Equipment) is a drop-in replacement buttstock for AR15/M16 carbines using Mil-Spec sized receiver extension tubes. The MOE Carbine Stock features a design made for light, fast action. Its streamlined, A-frame profile avoids snagging and shields the release latch to prevent accidental activation. This goes with what we just mentioned about snagging. This stock takes that issue away with its innovative design. Beyond the fast action design, it also includes a standard 0.30″ thick rubber butt-pad. This helps provides positive shoulder purchase to prevent slippage, even with body armor or modular gear. With all of these features, this stock is one of the best AR accessories to start off 2022 with.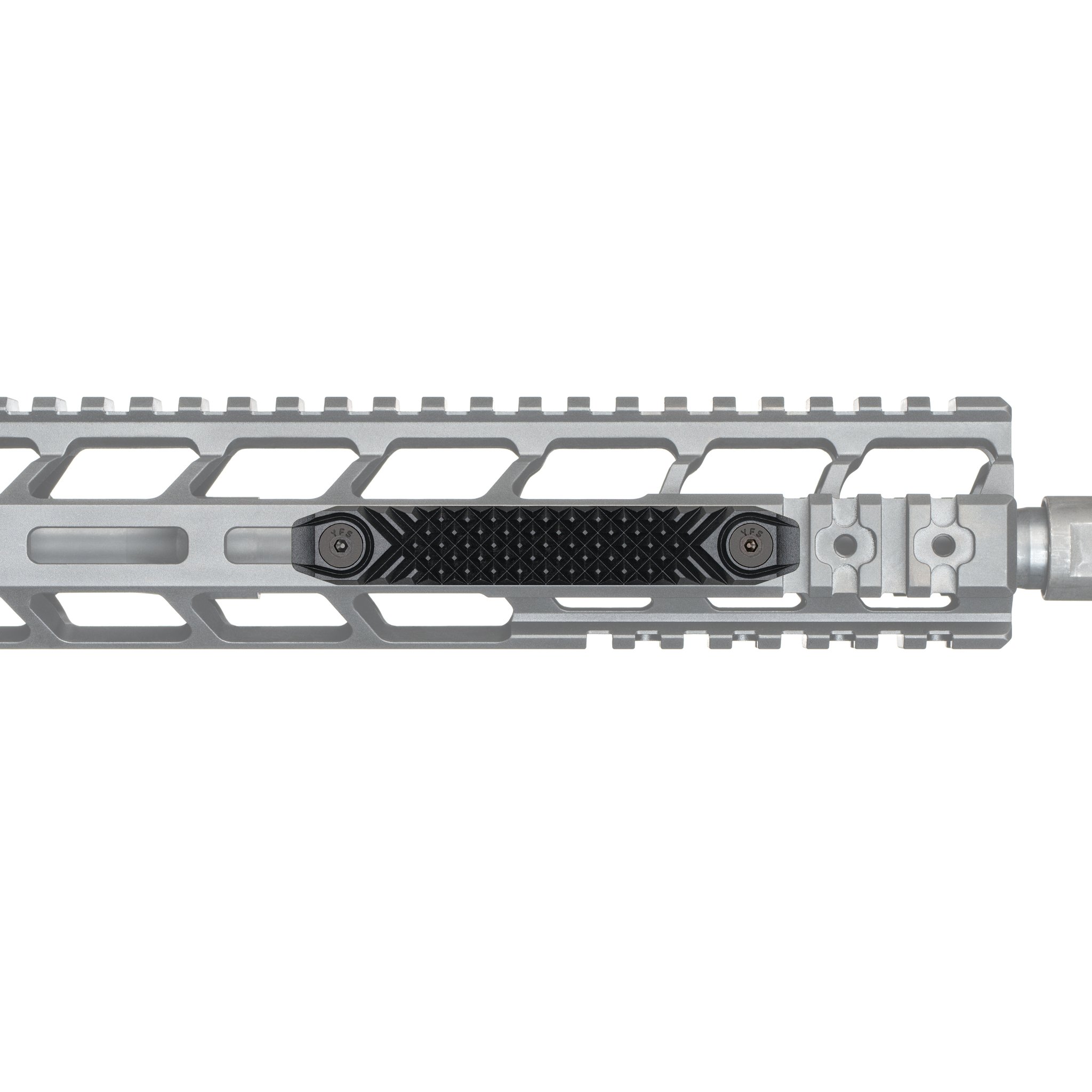 If you're a fan of the G10 Scales, you'll love the HTP Scales an an awesome, high performing affordable alternative. The HTP Scales feature the same patented textures and hardware as the machined G10 line of rail scales, but in a more affordable heat-stabilized nylon. Why choose Railscales to begin with? They are, incredibly, only 0.125 of an inch thin, which is only 43 percent of the thickness of other alternatives. They're also able to do this while still maintaining great durability and price points. Overall, they're a great option if you're looking for new hand guard rail covers.
Ultimately, there's a ton of options out there if you're looking to change things up with your AR15. Buying AR 15 Accessories is a fun experience in itself, and there's so much to learn from. Whether you're new or experienced, shaking things up can be an awesome way to get better, and have more fun. We'll do some more of these in the future with our top picks, so stay tuned for our next recommendations.
If you didn't get to try out a hot button in 2021, now is the perfect time! If you've never heard of a hot button before, let us explain what makes this one of the most exciting AR accessories out there. The Unity Tactical Hot Button is a revolutionary control device for weapon-mounted electronic accessories. What does that mean? It means that how you set up your lights and lasers has changed forever. Unity Tactical's innovative hot button product takes weapon ergonomics to another level. They've specifically designed this out of a need to conserve rail-estate, improve actuation ergonomics, and mechanically integrate with weapon fore ends, Hot Button has successfully reinvented how you interface with your lights and lasers. Let's dig into how exactly that is.
What first stands out about the hot button is its angle compared to other remote tape switches. The usual legacy remote tape switches feature a flat pad that forces users to strain their thumbs in an unnatural angle to apply consistent pressure to activate a momentary function. This not only makes things more uncomfortable over time, it can seriously impede your performance. The Hot Button deals with this problem by placing the activation button at a 45-degree angle for a much more comfortable press.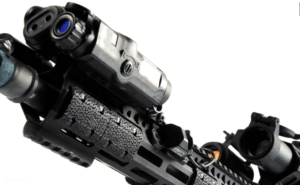 This is especially important when activating the button under pressure. You don't have to worry about accidental activation, either. A raised, crenelated bezel protects the button from this happening, while also providing a tactile index point for the user's thumb. The overall footprint of the Hot Button is much smaller than factory OEM pressure pads. Not only does this clean up rails on traditional weapons, but it greatly increases the accessory layout options on smaller SMG and PDW's.
Overall, there's some extremely exciting AR 15 accessories and gear to start off 2022 with. If you didn't get to try out these accessories last year, take a chance with trying out new gear this time around!