Which Weapon Light Is The Best For You?
Having the right weapon light is absolutely essential. Depending on what you need it for, whether it's law enforcement, hunting, or home protection, the right weapon light will help you when you need it most. Let's take a look at some of our favorite weapon light picks for 2022.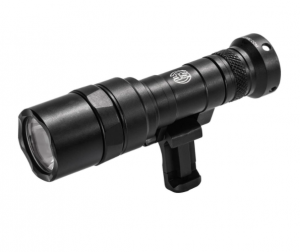 This light is an excellent choice for hunters. The ultra-compact Mini Scout Light® Pro is the next generation in SureFire's trusted Scout Light WeaponLights. Featuring SureFire's new Low-Profile Mount (LPM), the Mini Scout Light Pro delivers unprecedented versatility by allowing the user to optimize the light's position relative to the handguard and the laser aiming device (if installed). Rugged and reliable, the LPM can be easily and securely attached to any MIL-STD-1913 (Picatinny) or M-LOK rail, and every Scout Light Pro model includes mounting cleats for both rail styles. The Mini Scout Light Pro's recoil-proof, premium LED generates an impressive 500 lumens from a single 123A battery. Focused through SureFire's proprietary TIR lens, it produces a far-reaching, high-intensity beam with ample surround light. This is another product to look out for!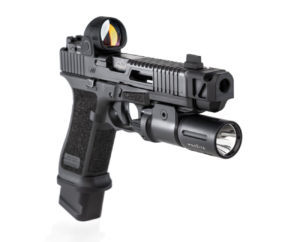 For law enforcement readers, you'll love this package from Modlite. With this light package from Modlite, you're getting great features. Starting with the numbers: 5000 Kelvin color temperature. 1500 Lumens. 29,000 Candela. Let's break that down. With the 5000 Kelvin temperature, you're getting a warmer color that's easier on the eyes during indoor/urban use. Additionally, it provides more flood light than other models. These specific features make it very specialized, and very useful in city/urban or indoor situations. Its modular design makes it compatible with all Modlite heads, allowing for total customization for specific needs.
It also includes a full set of PHLSTER ARC enhanced WML Switches. This also lets the end-user tailor the light to fit their hands and shooting methods. The PL350 is designed to be compatible with current and future Modlite heads, ensuring long life and future upgrade paths. If you find yourself needing a less taxing Kelvin color, and could use more flood output, this is the light package for you.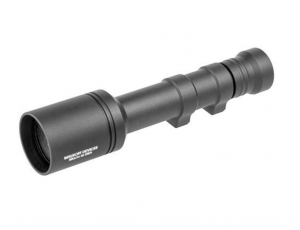 Arisaka Defense makes some of the best weapon lights available, and the 600 series is no exception! This weapon light we'd recommend to all users. The Arisaka Defense 600 Series E2XTD Light is an illumination package consisting of the Arisaka 600 Series Light Body, Tailcap, and Malkoff Devices E2XTD Scout head. Arisaka Defense has made this light easy to use and versatile. Simply add an aftermarket Scout mount of your choice for a complete lighting solution. First off, the new Malkoff E2XTD heads utilize a TIR lens that focuses the beam. Additionally, it produces 70,000 candela and 650 out-the-front lumens. This provides a tightly concentrated beam for maximum distance. Not only that, it provides a small amount of spill for close range and peripheral lighting. For comparison, the latest Surefire 1500 lumen M600DF is puts out 16,000 lux. Simply put, Arisaka Defense has been crushing the competition with this light.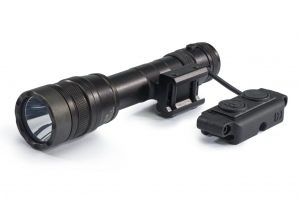 Looking for the perfect light for home defense? You've come to the right place. Cloud Defensive is known for their top tier quality, and their lights are renowned for their high power and reliability. The REIN is no exception, and offers a massive leap over the competition in both performance, and critical features that shooters need and rely on. With its 60,000 Candela output at 1,400 lumens, it's one of the most powerful weapon lights on the market. In addition, it's available in multiple configurations, which makes it adaptable to your needs.
It goes without saying that if you're shooting at night or low light situations, having a super powerful light is very important. Not only that, but you'll also need a light that's reliable and long-lasting.
This is where the REIN is truly special. With its patented remote switch, it offers both momentary and constant-on functionality. The remote switch is electrically isolated from the push-button switch located on the tail cap. If your remote switch suffers a catastrophic failure, your REIN still works via the tail cap button.
The REIN provides usable light for at least 6 straight hours. Talk about reliability! Not only that, but it's super light weight, coming in at 5.3oz without the battery and 6.9oz with. Besides all of that, it's got some incredible features that shouldn't go unmentioned. Let's start with the Patented Battery Jack Feature.
This allows you to properly tension the battery inside the system to avoid battery bounce. This lengthens the life of your system and increases reliability substantially. The patented tail-cap cartridge is easily replaceable and allows for multiple configurations without removing the tail of the light.
Lastly, let's look at the Proprietary Field-Serviceable Lens System.The glass on the REIN is 3mm thick, which is the thickest in the industry. It can take multiple hits from 5.56mm Simunition rounds. Also, the end-user can now replace the glass lens themselves. When looking for ultimate night time accuracy, this light is your best bet!
Cloud Defense OWL
Another light that works for all situations, we highly recommend this exceptional light from Cloud Defensive. The Cloud Defensive OWL features a one-piece integrated design with optimized ergonomics, which makes using it extremely easy. In addition, there are no external wires to deal with, and no external plugs or sockets. In addition, the Cloud Defensive OWL features a Quick-Disconnect light head and tail-cap. Yes, you read that correctly! Its patent-pending Lug-Lok technology gives you a light head and a tailcap that are removable without traditional threading. A few degrees of rotation and you can immediately remove the head or tail-cap.
Battery changes are now lightning fast and easy to do. Working around the muzzle or suppressor is now a breeze. This makes the Cloud Defensive OWL faster and safer than its competition. It's a pricier light, but with the weapon light being such an essential part, if you can afford to spend extra here we highly recommend it.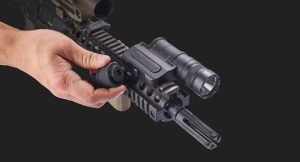 Overall, there's certainly no shortage of great options for weapon lights. The above lights are great options for any situation. Whether you work in law enforcement, are a hunter, or someone looking for upgrades in their home defense, you'll love these lights. All options are available at Milspecretail.com!