Upgrade Your Shooting Today With A New AR Stock
Looking for a quick upgrade to your shooting performance? You might be surprised to learn that upgrading your stock can reap huge rewards. However, when choosing an  ARstock for your AR15, you've got a ton of choices to choose from. Not only will you have tons of options of different AR stocks, but you'll have to choose what kind of purpose your stock serves, whether it's going to be used on a rifle for home defense or sports shooting.
It's important to not overlook some of the fine details by looking at stocks as just a butt end for your rifle. If you really take the time to understand what makes each of these stocks unique, you'll be able to customize your rifle optimally and maximize performance and effectiveness.
With so many options to choose from, it's hard to decide on a stock these days. In addition, stocks have made so many advancements in recent years that they are more than just a butt end on your rifle, but instead can offer great distinctive advantages that shooters can truly benefit off of. So, how do you choose the best AR15 stock for you in 2022? Let's take a look at some of our top picks and what makes them so unique.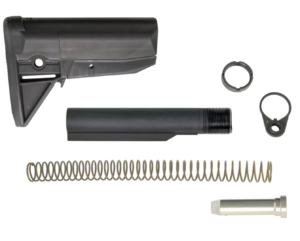 This stock kit changes the game with its snag free design. Say goodbye to sharp edges and tangling, this stock kit keeps things efficient and clean. Its design allows it to stay clear of slings, molle gear, or any other kit. One of the top features on this stock kit is its Modular VBOST (Vehicle Borne Operations Sling Tab). This tab interfaces with the shooter's riggers' band or bungee to secure the shooter's sling against the stock when the carbine is not in use. Increasingly, this is the most common application when operating inside a vehicle. The stock kit includes 2 different types of ambidextrous sling mounting options, including QD swivel sockets. This stock stands out with its simple, modular design and innovative features like the VBOST. Overall, it's a very solid option for anyone looking for a stock upgrade.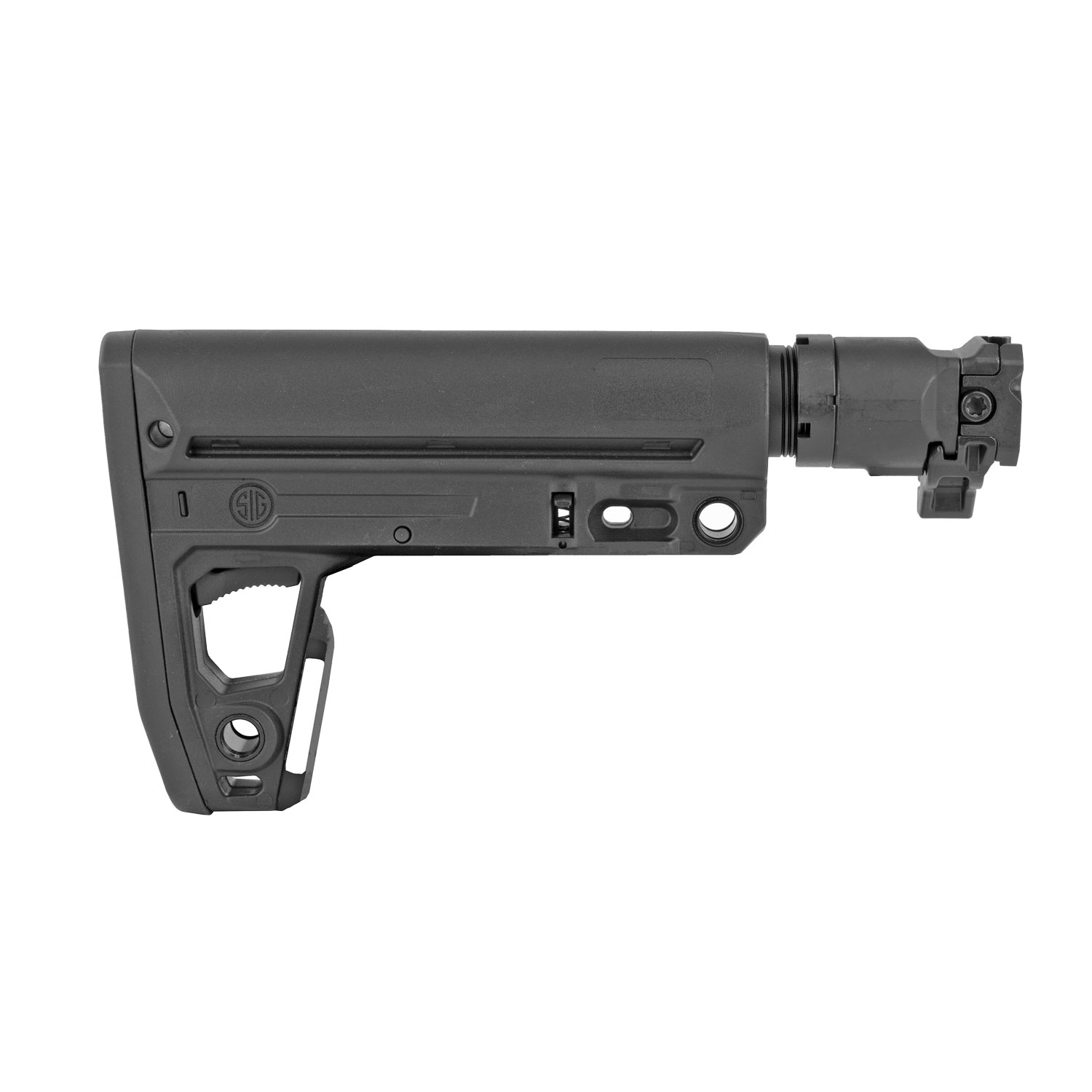 This folding stock sticks out with its ease and accessibility. This SIG Sauer factory replacement M4 stock simply put, makes life easier. It features a super easy install on MCX/MPX  via the receiver's 1913 interface. Additionally, this stock option gives you the ability to install standard AR-15 types buttstocks on your MCX/MPX. Looking at the durability, the biggest highlight is its aluminum construction. This allows for a surprisingly lightweight stock, without having to compromise for durability. Finally, it's optimized for comfort with its rubber butt-plate. Not only does this help with overall comfort, but it ensures zero slippage on the end-users.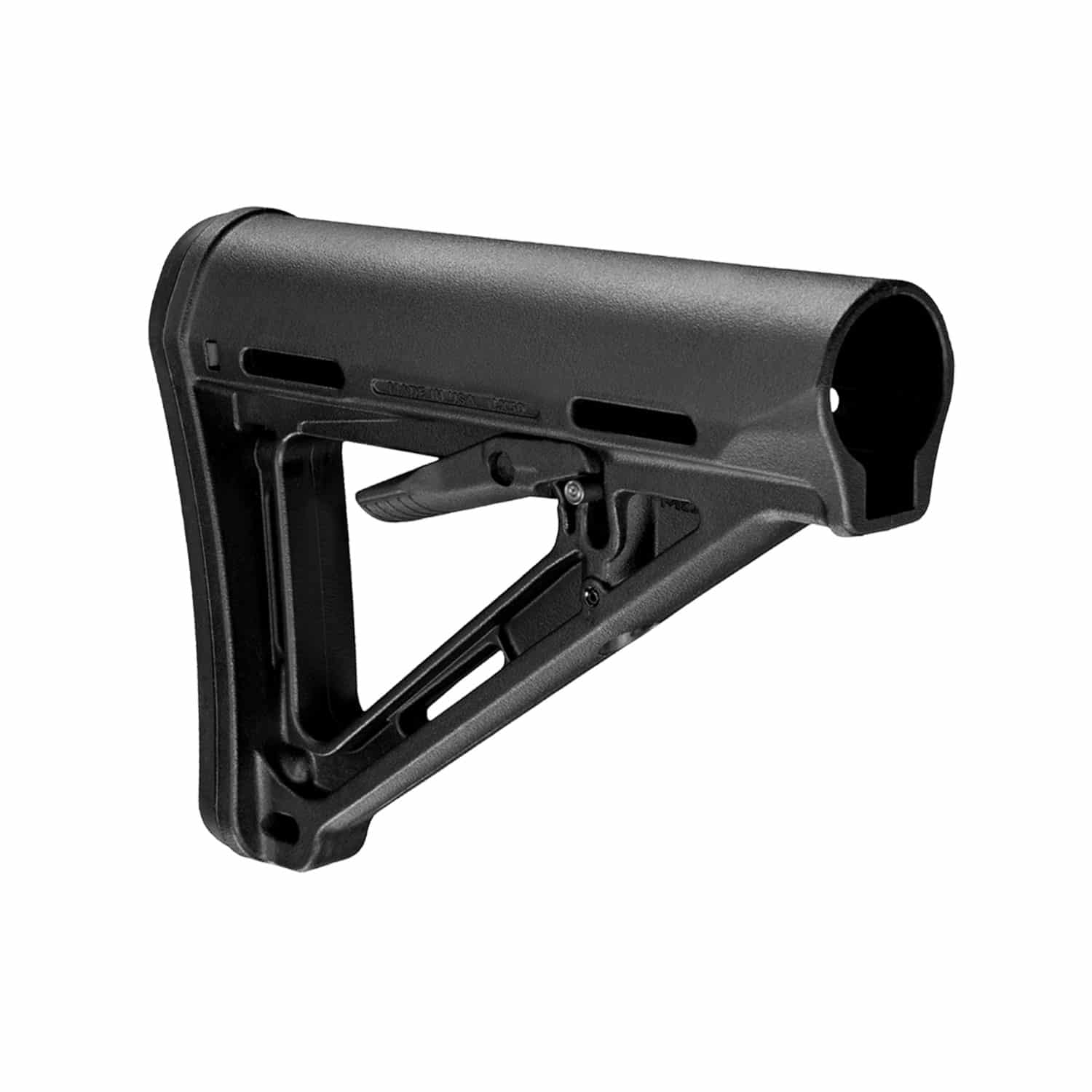 The MOE Carbine Stock – Mil-Spec model (Magpul Original Equipment) is a drop-in replacement buttstock for AR15/M16 carbines using Mil-Spec sized receiver extension tubes. The MOE Carbine Stock features a design made for light, fast action. Its streamlined, A-frame profile avoids snagging and shields the release latch to prevent accidental activation. This goes with what we just mentioned about snagging. Once you get rid of snagging, you'll find yourself having a much more convenient shooting experience. This stock takes that issue away with its innovative design. Beyond the fast action design, it also includes a standard 0.30″ thick rubber butt-pad. This helps provides positive shoulder purchase to prevent slippage, even with body armor or modular gear.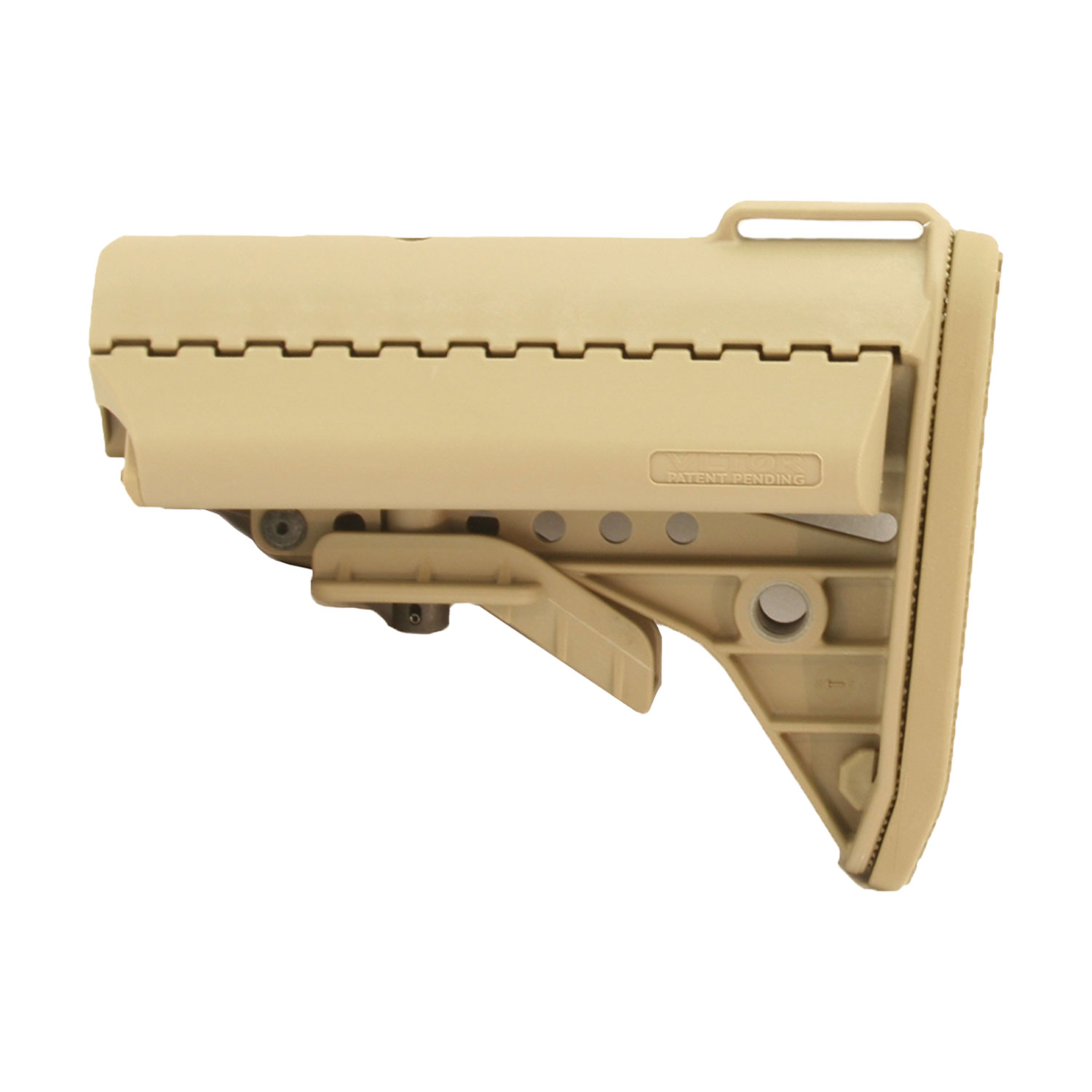 Like the Magpul MOE stock, this VLTOR IMOD stock also focuses on highly practical, functional features. Its design is inspired from lessons taken from the modern battlefield, and is made to be super reliable in any situation. When it comes to its construction, it's second to none. The stock features the finest materials, making it capable of withstanding the most rugged demands. Tons of our customers love this stock, and for good reason. The IMOD stock kit is the perfect start to any AR-15 build.
Magpul UBR Gen 2 Collapsible Stock
If you want the portability of a collapsible AR stock, but still want the strength and stability of a fixed stock, this stock from Magpul is a great choice. The UBR GEN2 is an adjustable stock for AR15/M4 and AR10/SR25 platforms. Its design offers a consistent and comfortable cheek weld in any position. The UBR Gen 2 is an update on its previous version, and is super consistent in cheek weld positioning. Additionally, it comes standard with front and rear QD sling attachment points, two footman's loops, the ergonomic MOE SL angled-toe rubber butt-pad, and customizable storage compartment. This stock packs a ton of value, and is super portable and reliable.
Conclusion: Choosing the Right AR Stock For You
Are you looking of a rifle built for accuracy in long range shooting? You may want to go with a fixed stock, or even an adjustable "sniper stock" that lets you modify the length of pull and comb height with precision. Perhaps you want a super lightweight rifle, and weight is your biggest concern.
Ultimately, there's a ton of options for minimalist stocks that weigh nearly nothing. If you're building a rifle for home defense use, you should take a look at a collapsible stock option. These stocks are useful in these situations because you can shorten it up for indoor use, and open it back up when shooting at the range. The potential uses in all of these different kinds of stocks are truly limitless, and the beauty of customizing your own rifle is that you can optimize things like the buttstock for the way you want to use it.