Weapon Lights: How to Find The Best Quality At The Best Price
If you've spent any time looking for weapon lights, you've probably noticed a consistent theme. Weapon lights can be very pricey! However, this doesn't always mean that if you get a cheaper one that the quality is any bit at all diminished. It's all about finding the one that's best suited for you and your needs. For example, a hunter will have different needs than a police officer. It all depends on how you use your weapon, and what are the most important factors to you. In this article, we'll explore different options at different price points, and how to best choose the right weapon light for you.
Weapon Lights For Hunters & Police Officers/Home Defenders
When hunting at night or in low light situations, white light will ruin your vision and scare off any animals in your range. This is why finding a colored light can make a big difference, as they are less sensitive to red and green light. Additionally, your eyes will need less time to adjust. Also, blue light can illuminate blood, making it easier for you to track injured prey. Colored lights are usually lower lumens as well, which will keep you from blinding yourself and other hunters. 
For police officers and home defenders, you need a light that prioritizes throw ability and battery life. In emergency situations, you can't run the risk of a light battery draining when it matters most, so it's important to find a light that is compact, lightweight, has a high range of visibility, and will last a long time on a single charge.
The SureFire Scout Light Pro WeaponLight raises the bar by which all other weapon lights are measured. This light features SureFire's new Low- Profile Mount (LPM), which delivers unprecedented versatility by allowing the user to optimize the light's position relative to the handguard and the laser aiming device. Rugged and reliable, the LPM can easily and securely attach to any MIL-STD-1913 (Picatinny) or M-LOK rail, and every Scout Light Pro model includes mounting cleats for both rail styles. The Scout Light Pro is a tactical powerhouse, featuring a recoil-proof, premium LED that generates 1000 blinding lumens from two 123A batteries.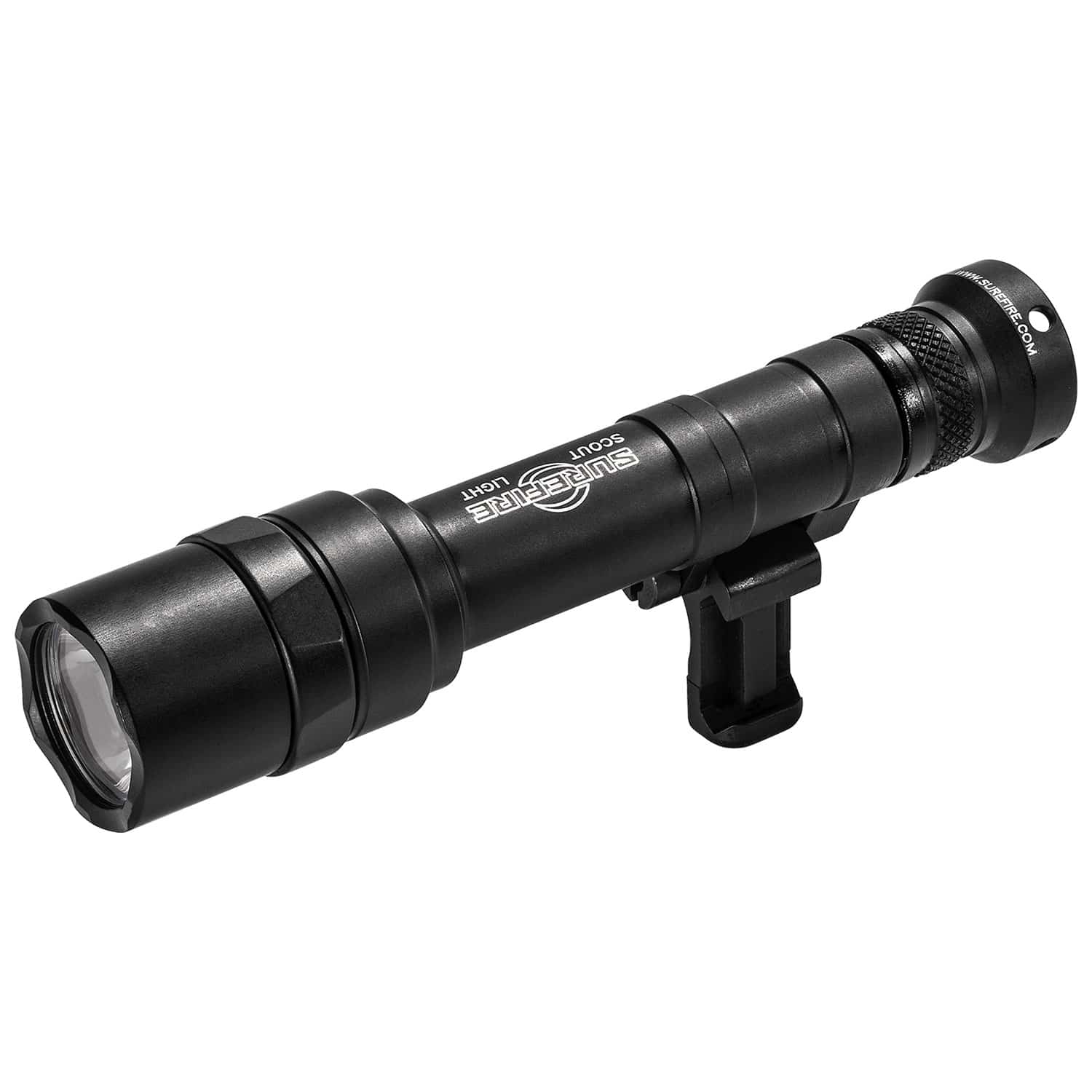 The all new SureFire Low-Profile Mount (LPM) greatly enhances versatility, allowing the user to mount the Mini Scout Light Pro in the optimal position on any MIL-STD-1913 (Picatinny) or M-LOK rail MIL-STD-1913 (Picatinny). Additionally, M-LOK rail mounting cleats are included with every Scout Light Pro model. It also features virtually indestructible ultra-high-output LED that generate 1000 lumens of blinding light; produces tactical-level light for 1.25 hours on two 123A batteries. Finally, its TIR lens shapes versatile beam with enough reach and surround light for medium- to longer-range operations Mil-Spec Hard-Anodized aerospace aluminum body, tempered window and O-ring seals make the Scout Light Pro rugged, durable, and combat ready.
Looking for the perfect light for home defense? Look no further. This is a light that stands on the pricier end of things, but is absolutely worth the cost. Cloud Defensive is known for their top tier quality, and their lights are renowned for their high power and reliability. The REIN is no exception, and offers a massive leap over the competition in both performance, and critical features that shooters need and rely on. With its 60,000 Candela output at 1,400 lumens, it's one of the most powerful weapon lights on the market. In addition, it's available in multiple configurations, which makes it adaptable to your needs.
When shooting at night or low light situations, having a super powerful light is very important. Not only that, but you'll also need a light that's reliable and long-lasting.
This is where the REIN is truly special. With its patented remote switch, it offers both momentary and constant-on functionality. The remote switch is electrically isolated from the push-button switch located on the tail cap. If your remote switch suffers a catastrophic failure, your REIN still works via the tail cap button.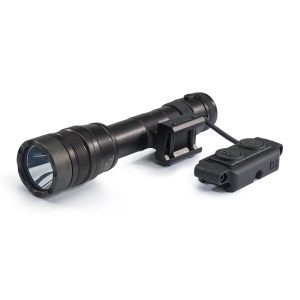 The REIN provides usable light for at least 6 straight hours. Additionally, it's super light weight, coming in at 5.3oz without the battery and 6.9oz with. Besides all of that, it's got some incredible features that shouldn't go unmentioned. Let's start with the Patented Battery Jack Feature.
This allows you to properly tension the battery inside the system to avoid battery bounce. This lengthens the life of your system and increases reliability substantially. The patented tail-cap cartridge is easily replaceable and allows for multiple configurations without removing the tail of the light.
Lastly, let's look at the Proprietary Field-Serviceable Lens System.The glass on the REIN is 3mm thick, which is the thickest in the industry. It can take multiple hits from 5.56mm Simunition rounds. Also, the end-user can now replace the glass lens themselves. This is the ideal light for someone who needs to depend on their light in dire situations. Thanks to the combination of its long lasting battery life and super impressive lumen capabilities, this is an excellent choice for home defenders and law enforcement officers.
This light from Streamlight is an excellent option for anyone operating a long gun looking to stay below $200. Though it's less expensive than its counterparts, make no mistake about the quality – this light is beyond powerful. The TLR RM 1 features independently operating push-button and remote pressure switches to provide the security of knowing you'll always have light. It's packaged as a kit offering everything you need to mount to your long gun. It has 500 lumens and a 140m beam. Additionally, it's able to run for 1.5 hours, and runs 3 hours on its strobe setting.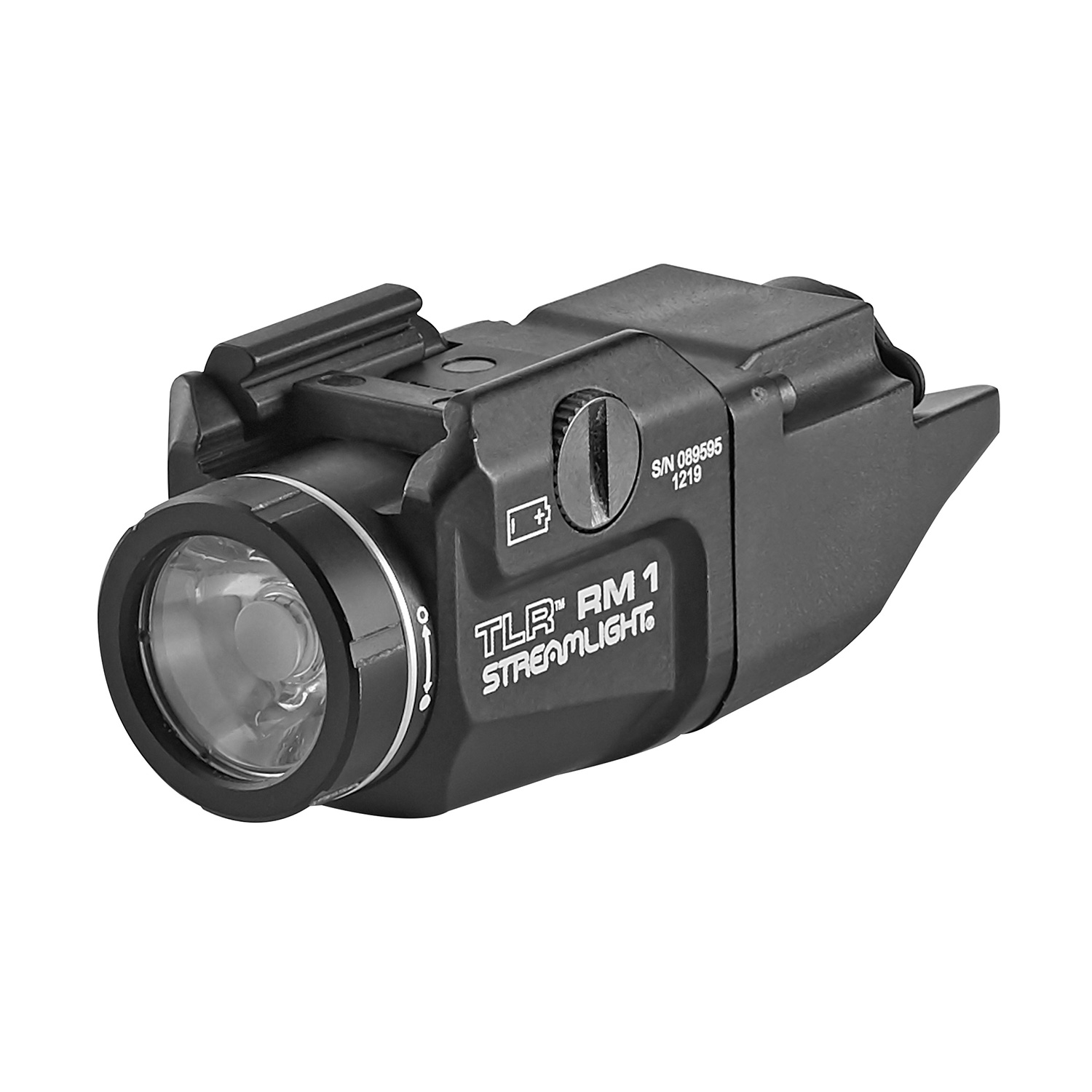 Conclusion – Weapon Lights: How to Find The Best Quality At The Best Price
There's a ton of options out there for weapon lights, both pricey and at lower price points. However, you can find quality at any price, it's just a matter of what's most important to you. If you depend on the features offered by the lights like the Rein or Surefire, it's definitely worth the cost. Otherwise, lights like the Streamlight TLR RM-1 pack a huge punch when it comes to value and performance.