Best AR 15 Accessories For The Full Experience
While an automatic rifle is no exception to the common phrase "it is more than the sum of its parts," it is still important to recognize how each part contributes to the functionality of the whole. It is not enough to simply focus on the overall weapon and its performance; you should also note the convenience of certain AR 15 accessories which can elevate the functionality of the firearm to give you the full experience. 
The beauty of the AR-15 is that with just a few accessories, you can quickly alter the rifle's purpose, and picking the right components makes all the difference. So what are the most essential parts?
One must have part for your AR 15 is a great flashlight, which can help illuminate your target and keep your accuracy on point, even in the dead of night. However, not all AR 15 flashlights are built for the same purpose. 
Some flashlights are better for home defense and won't be as bright; they will likely be a little dimmer to prevent you from blinding yourself in a home defense situation. On the other hand, lights made for hunting scenarios will likely be much brighter to help you find animals in the darkness. 
The key is to pick up a flashlight that'll best suit your purposes rather than just the most expensive pick on the market. Go for dimmer flashlights if you will primarily be using the light indoors or for home defense situations. Or, pick a more powerful light if it will be used outside. The following selections are just a few of our favorite accessories that can improve your AR 15 experience and performance today.
Recommended Flashlights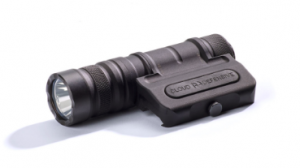 This Optimized Weapon Light is one of the best on the market. At Cloud Defensive, they believe that your weapon light needs to be built around your gun and around your needs, not the other way around. 
The warmer light temperature LEDs in this light penetrate photonic barriers better, and is more usable to your eyes. With their custom electroformed reflector and power supply, you will find an impressive level of performance. Cloud Defensive is definitely one to watch, check them out!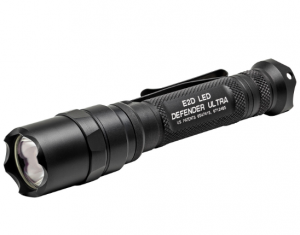 As a tactical technology company, Surefire manufactures illumination tools that are powerful, compact, rugged and reliable. Engineered for maximum performance and manufactured with precision, Surefire's products create optimal beams featuring impressive light output with no defects or shadows. 
Surefire flashlights are often used by people whose lives depend on having the right amount of light when they need it — such as military personnel, emergency responders, law enforcement officers, and outdoors professionals and adventurers.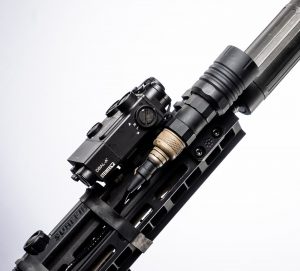 Modlite Systems was born from the desire of its founder Cory Starr to create the best flashlight for its specific intended role. Often being disappointed with the performance and function of the top flashlight company's product offerings, this company searched for solutions to improve function and performance. 
Working closely with several different law enforcement agencies, Modlite has developed a long gun specific WML (Weapon Mounted Light) system which can deliver industry leading performance. With all of the innovation in their products and commitment to superior quality, Modlite stands out as one of the best flashlight brands in the industry.
Now that you are familiar with the importance of a high quality light for your AR-15, let's discuss the next essential part: storage! The main function of storage pouches is to keep a fresh load at hand, but there are other features of a pouch that can aid in convenience and functionality. 
Unfortunately, it's common to overlook small details when you're shopping for one of the least-expensive, non-recurring investments in your shooting gear. However, not all AR-15 magazine pouches are created equal, and construction makes a huge difference in ease of use and longevity. 
Recommended MOLLE Pouches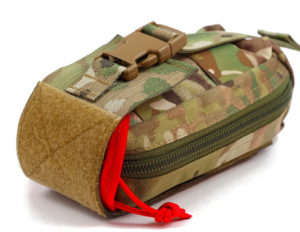 Esstac has a wide variety of MOLLE pouches available, all of which are equally impressive! The majority of their pouches are made with a fabric and kydex hybrid and non locking zippers, so you can open the pouch up easily whenever you need it. Esstac consistently puts out products with sturdy construction so you can get maximum use out of them.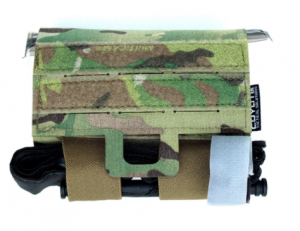 Coyote Tactical  is yet another company at the forefront of the industry, manufacturing reasonably priced yet top of the line products, particularly MOLLE pouches. The BURRITO was designed to be the most ergonomic, ultralight, and versatile mini medical pouch on the market. The BURRITO features laser cut slots on the rear which allow the end user to mount their pouch either vertically, or horizontally to your Riggers, Duty Belt, or EDC belt. Unlike other mini medical kits on the market, they do not use elastic to retain contents. Feedback from MIL and LE members who have had their contents fall out on duty aided in its full flap design. They use a full Velcro flap to envelop your contents for maximum security.
Now that you know our favorite storage accessories, let's move on to the final essential part of your AR-15: mounts and grips. Simply put, a mount is the glue that holds the rifle to the scope! People tend to underestimate the importance of mounting your scope correctly, but it is extremely essential to fire off precise rounds. 
If your mount is not right, you will not have a great zero, so your chances of hitting the target every time get lower and lower. Mounts and grips will do wonders for stability and control, helping you with precision! These accessories take a simple base AR, and turn it into a specialized product with specific advantages.
Recommended Mounts and Grips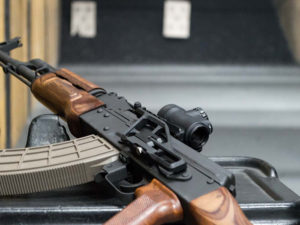 We love the groundbreaking, proprietary technology RS Regulate has brought to the AK world. Their cutting edge designs allow every AK owner to achieve their vision of the perfect rifle! Among our favorite of their products is the RS AK-300 Modular Side Mount System. 
It is the world's first modular side rail system, allowing users to change upper optic mounts as needed. Also, users can adjust both over-bore and front-to-back position of the upper, ensuring their optic is perfectly placed. With RS Regulate, you will surely notice an increase in your weapon's performance.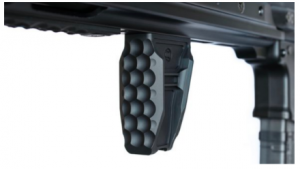 Railscales has countless impressive products, but the Anchor is one of the best. The Railscales Anchor is a bi-directional vertical foregrip. It fits both M-Lok & KeyMod rails with their patented COG Multi-Mount system, including hardware for both! This Anchor foregrip is reversible, enabling either a 90 degree or a more relaxed 70 degree angle.
 The Railscales Anchor forend grip has a honeycomb texture for maximum non-slip grip. The advanced design makes this foregrip lighter than nearly all other polymer vertical hand grips! Don't be fooled, the reduction in weight does not correspond to any reduction in function! This foregrip from Railscales will do wonders for your control.
Though an AR-15 is more than the sum of its parts, by now you can see that the parts are also pretty cool. It is still important to focus on the performance of your rifle as a whole, but convenience cannot be overlooked. 
By adding a few top notch accessories, you can customize any AR-15 to get the full AR experience! Keep in mind what you intend to use your AR-15 for when shopping for accessories, and you can build a base AR into your dream.