Best Brands For Ar 15 Parts
If you've been keeping up with our blog posts, by now you probably know all about AR 15 parts. We all know how important it is to have a great light, charging handle, and other parts, but let's take a look at some of the brands that make these AR 15 parts. You're probably familiar with the big ones, Arisaka Defense, Radian, Haley Strategic, and others, but what makes them so special?
Cloud Defensive
Let's start off with some of the best light makers in the business, Cloud Defensive. From their website, "As a company, we challenge convention when need be and demand things work better. Like you, we don't compromise on performance. And when we identify a need in the market that should be addressed, that is when we get to work. We're not bound by the notion that we have to reinvent the wheel either.
Sometimes it's just about enhancing things that already exist." This section identifies so much of what people love from Cloud Defensive. They've found a great way to improve features on lights that were already there in a more optimized manner. As a result, their equipment is easy to use and focuses directly on making your life easier.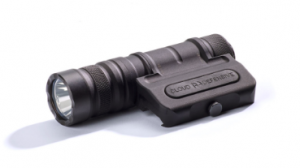 Take a look at their top selling product: the Cloud Defensive OWL. This light took things to the next level with its technology and optimization. The OWL packs a whopping 1,250 lumens and 50,000 candela. Leading competitors only feature about half of that power!
The result of this combination is a light that reaches out hundreds of yards and allows for positive identification of a target. Combine this light with a magnified optic and you'll be able to see absolutely everything. Known for being the top of its class, the Cloud Defensive OWL's popularity is evidence of how great it is for all situations. In addition, their quality control is unmatched, as well as their customer service. Cloud Defensive has quickly risen as one of the top weapon light manufacturers in the business, and we highly recommend checking them out.
"Arisaka LLC is a design and manufacturing company, owned and operated by Walter Fowler and William Roberson. They share an ardent enthusiasm for shooting sports and seek to create unique, well-engineered components and accessories for the shooting industry. Both Walt and Will hold the men and women who serve our country in high regard.
Their family ties to the U.S. military span several generations, reaching back to World War II. Walt grew up as an Air Force brat and Will is an Army brat, and both their fathers are Vietnam veterans. During World War II, Will had a grandfather on the USS Arkansas and USS Shangri-La, and an uncle in the 442nd RCT. As Japanese Americans, they chose the name Arisaka to honor their cultural background and show respect for Arisaka Nariakira, one of Japan's most iconic weapons designers.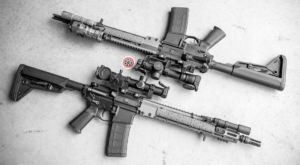 With this kind of background and history, you know Arisaka Defense takes immense pride in their products. They're known for all different kinds of AR parts, including light mounts, optic mounts, slings, and more. One of their most popular products is their Low Profile Finger Stop. Unlike a hand stop, which most people position at the rear of their support hand, the Finger Stop has a rounded profile which is ergonomically designed to be located between your index and middle fingers.
This typically places it further forward on the handguard. This means it doesn't get in the way when transitioning to kneeling or prone shooting positions. Usually in this situation, most people move their support hand towards the rear. Arisaka has a great mixture of traditional and modified products like this finger stop. As far as the quality of their goods, all Arisaka products are designed, tested, and made in the USA.
Haley Strategic is a groundbreaking company in their full involvement in both weapons and training. The company was founded by Travis Haley, a veteran Force Reconnaissance Marine. Haley previously spent combat tours in the Middle East, Africa, and Central Asia. After leaving the military, Haley served in special operations before partnering with Magpul to create a new training division. Eventually, he decided to form his own company that would incorporate both innovative new weapons and effective training.
Let's take a look at one of their more popular products, the IWC Haley Strategic Thorntail Scout Light Offset Mount. This light is designed to extend the weapon light several inches beyond the end of the forend or rail system. This allows the shooter to place the support hand farther forward on the weapon. This modification improves the shooter's control, speed and accuracy. Additionally, it increases usable space for attaching IR devices, lasers, grips, etc.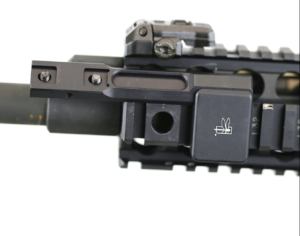 Haley Strategic gets consistently great reviews for their products, especially for their durability and effectiveness. With the background in their development and knowledge of real world situations, Haley Strategic is a great company that makes truly effective equipment.
Final Thoughts: The Best Brands for AR-15 Parts
All in all, every brand you find at Milspec Retail leads the way in their quality, workmanship, and effectiveness. All of these companies have great backgrounds and top quality products. If you're looking for your next AR 15 parts, knowing the backstories of the brands you buy from is important in understanding what to expect from your new accessories. In conclusion, whether you're buying from Haley Strategic, Arisaka Defense, or any other brand found at Milspec Retail, you'll be in great hands.