Top 5 Triggers & Trigger Upgrades 
Picture this: you've got some extra cash to make an upgrade on your rifle, what do you get? If you're looking for a big improvement in your rifle's performance, you may want to consider switching your trigger? Why? Because even with the best optic mounts, sometimes we don't realize the biggest upgrades we can make on our weapons isn't what's the flashiest, but the most efficient. Parts like charging handles and triggers can often make the biggest difference. Let's take a look at some of these great trigger options that can be used right away.
Geissele is known for their superb quality on all of their products, and this trigger is no different! Based on Geissele's MK13 trigger developed for the U.S. Military Sniper Rifle system, the Geissele Super 700 trigger brings adjustability and safety features to the Remington 700 platform. This drop-in trigger is easily adjustable for first and second stage pull weight, sear engagement, and over-travel.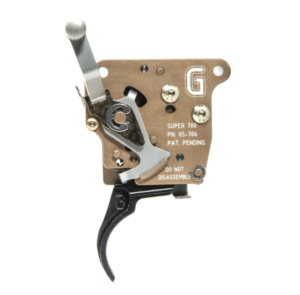 Additionally, the ability to set the Super 700 as a single-stage or two-stage gives the user even more versatility. The triple-redundant safety locks the trigger, the internal mechanism, and the transfer bar. The Geissele Super 700 trigger can be configured for a total pull weight ranging from 1.5 lbs. to 3.5 lbs, and it's conveniently set at our factory at 2.5lbs for optimal accuracy, safety, and performance. With its quick installation and versatile adjustments, the Geissele Super 700 trigger will soon show you why it's earned the nickname of the "Smile-Maker". With all of this in mind, we recommend this trigger to any Remington 700 user.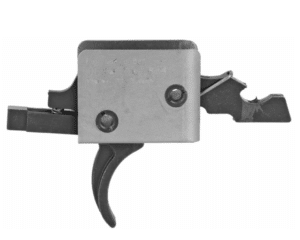 CMC is a company known for being an innovator in gun parts, especially triggers. They have been the original manufacturer of the Drop-in Trigger Group for the AR-15/10 rifle since 2003! CMC's critical sear engagement surfaces have a proprietary machining process that renders superior surface finish and dimensional control. Compared to their competition, the techniques used to establish a 1-2 RMS surface finish as opposed to EDMing which leaves a pitty 32 RMS, compared to a mirror which is 0 RMS. CMC makes their gun parts in America, and Texas proud.
Beyond the actual triggers themselves, a new trigger guard can also make a huge difference. If you're looking for a new trigger guard, it's time to upgrade your lower receiver with an Aero Precision Billet Trigger guard. The new design installs with 3 button head screws (no roll pins needed) and features a sleek profile and hard engraved Aero Precision "A" logo.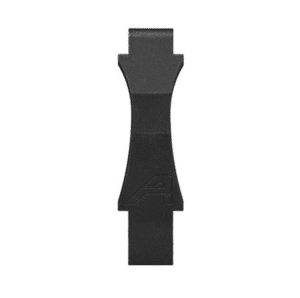 This makes it one of the best as far as convenience and installation ease. It's also super durable, with its Matte black hard-coat anodized Mil 8625 Type 3 Class 2. This trigger guard works with standard AR15 and AR10 components, and includes 3 button head screws for a clean installation.
If you can count on one thing, it's Bravo Company's durability on all of their products.
The BCM PNT Trigger and PNT Hammer are a precision machined Mil-Spec AISI8620 investment casting, per the USGI TDP (Mil-Spec) for M16/M4 family of weapons. How do they do it? They sear engagement surfaces and hand polish for increased smoothness and reduction in friction up to 300% beyond the Mil-Spec. This makes for incredible durability and consistency.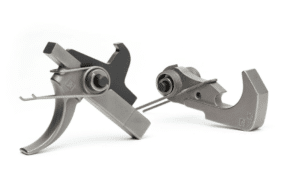 Next, the electroless nickel finish makes for a smoother trigger pull with less "grit" and reduced felt "creep". This will help make a huge improvement in performance that you might otherwise not notice. The benefit of using nickel is that it also provides a long lasting finish that will not corrode, rust, or discolor due to oxidation. Finally, there's Teflon particles embedded in the nickel, which reduces the friction of the interface and ensuring a long lasting coating. This trigger from Bravo Company is an awesome, highly developed part that we recommend to anyone looking for an upgrade.
The CMC Remington 700 Adjustable Ultra Precision Trigger is truly an elite trigger. To create a Remington 700 trigger with the performance characteristics and ergonomics of CMC's field-proven AR triggers, an extremely reliable safety mechanism, and easily accessible pull weight adjustment. CMC's Ultra Adjustable Drop In Trigger features a  Unique safety design that locks all active trigger components. This solidly provides a generous margin of safety under all conditions.
The CMC Remington 700 Adjustable Ultra Precision Trigger also allows adjustment of the pull weight without uninstalling the action from the stock. This makes it super easy to adjust on the fly. Its factory weight is 2.5lbs, but is adjustable to accommodate a wide range of shooting conditions and shooter preferences with no disassembly required. Again, this trigger is perfect for on the go adjustments.
CMC:
Over Center Dynamic Locking System (O.C.D. Locking System)
Obsessed with safety and compelled to apply it, CMC developed their patent-pending Over Center Dynamic Locking System (O.C.D. Locking System). Why did they do this? CMC conducted analysis of existing OEM and aftermarket Fire Control Systems for the Remington 700 platform, and discovered multiple opportunities to significantly increase the margin of safety provided by the Fire Control Systems safety mechanism. The result is arguably the safest R700 trigger on the market. The CMC Remington Trigger is an integrated, self-contained trigger assembly with no loose components. This means no special tools needed to install.
The CMC Remington Trigger has an adjustable pull weight for long-range precision, tactical use, and hunting. The trigger and internal components feature a superior S7 tool steel, coated with a proprietary blend of advanced PVD and Hexagonal boron nitride coating giving ultimate corrosion wear-resistance and an ultra-low friction coefficient. Ultimately, it's hard to find a trigger that combines convenience, safety, and innovation like this one from CMC, and we definitely recommend it to anyone who's looking for a serious upgrade at a great price!