OWThe Best AR Accessories For Improving Your Accuracy in 2021
Finding the best AR accessories that can actually improve your accuracy can seem like a daunting task, but with the kinds of innovations that many brands are making in AR parts, there's never been a better time to upgrade your rifle for peak performance. It goes without saying that having optimized accuracy can be a gamechanger for your rifle. Thus, it's important that every rifle owner checks to see if they're getting the very best in performance from their AR accessories. If you've been looking to upgrade your mounts, scopes, lights, and other rifle parts, check out this list for our top recommendations that can have an instant impact on your accuracy and performance.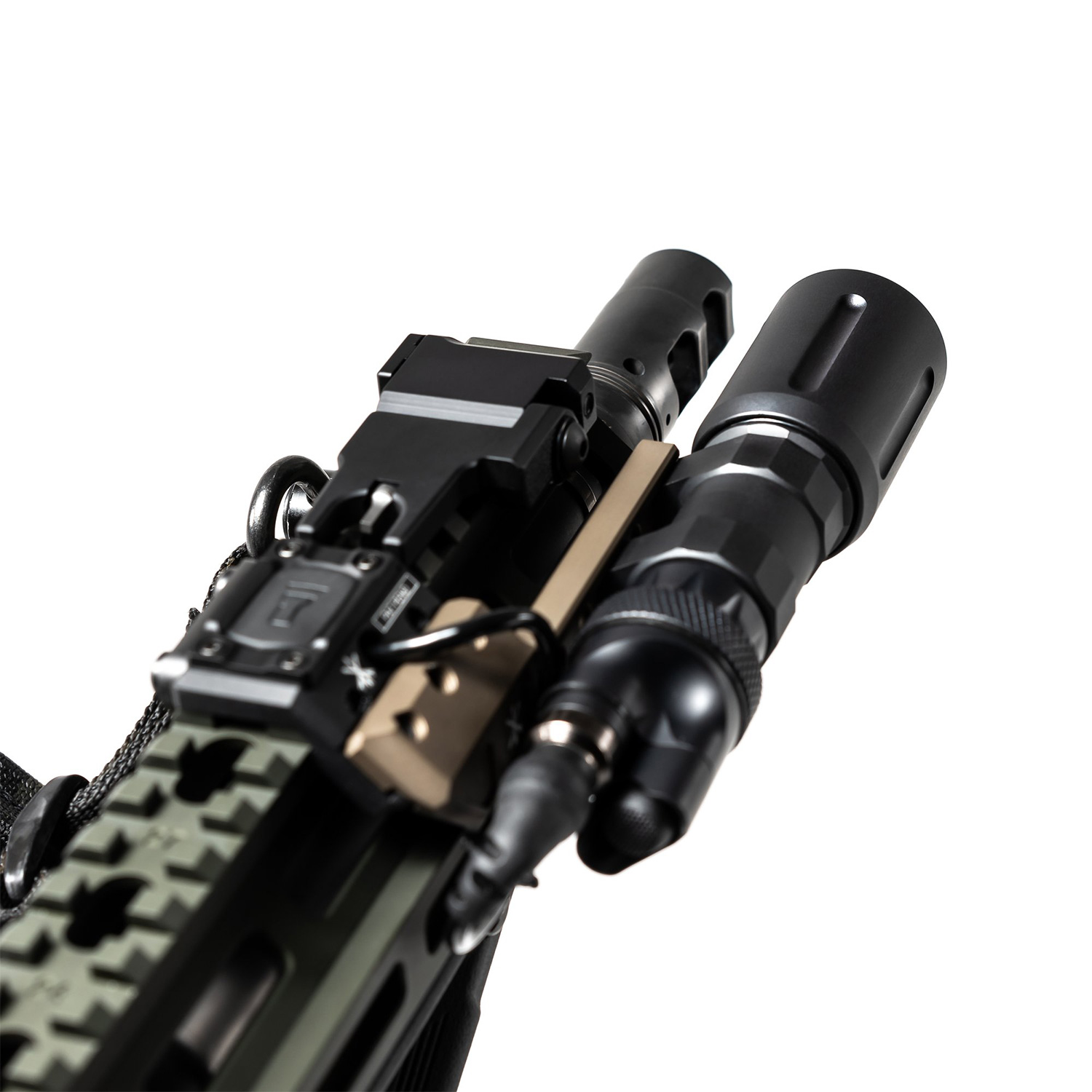 When we talk about having great accuracy, we don't just mean during the day in perfect light and weather conditions, we're also talking about low light conditions in which visibility is impaired. In these situations, you'll need a great light that is reliable and performs well consistently. The Modlite PLHv2 light package is a great option for anyone looking to improve their light setup in one package. The Modlite PLHv2 light package contains the PLHv2-light head, 18350 body, tail cap, a single KeepPower 1200mAh 18350 battery, and an XTAR MC2 charger. 
While lumen output with this light is similar to the Surefire M600DF head, the throw is much better suited to a rifle mounted application at more than three times the amount of throw than the M600DF. This light is a large step forward from the PLHv1 light. Lumen output is about the same but the throw is greatly improved. Simply put, It is the best balance of flood and throws available. If you're looking for the best overall output and throw, this is the package you want.
The Scalarworks LEAP mount is one of the most impressive mounts available today. Finite Element Analysis (FEA) helped extract every bit of performance from every gram of material. Its cutting edge design process has resulted in the most efficient mount design possible. Other mounts don't deal with cumbersome snagging, but the Scalarworks LEAP cuts all that out.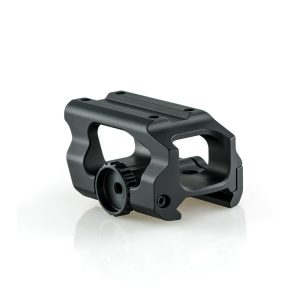 This current iteration of the Leap mount features an ever stronger base than ever before, with a forward lean to provide more room for magnifiers, and chamfered side pockets for improved thumbscrew access. The re-designed clamp has discreet hardened steel pins and a stopper to indicate when it's sufficiently open to clear a Picatinny rail. The Leap has no protruding levers, bolts, or knobs to get caught on clothing, gear, and surroundings. This makes it one of the most accessible, user friendly mounts available. If you're looking for a truly game changing mount, be sure to check out the Scalarworks LEAP.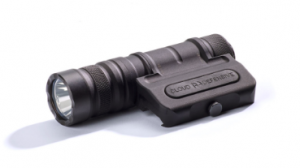 The Cloud Defensive OWL is one of the best lights you can buy, period. You'll notice that there's no external wires or external plugs, sockets that risk damage from water and debris. In addition, it also features a Quick-Disconnect light head and tail-cap. Its patent-pending Lug-Lok technology gives you a light head and a tailcap that are removable without traditional threading. Simply put, that is unheard of! 
A few degrees of rotation and you can immediately remove the head or tail-cap. Battery changes are now lightning fast and easy to do. Working around the muzzle or suppressor is now a breeze.  The Cloud Defensive OWL's industry-first multi-purpose rail-mounted pressure switch allows for seamless momentary and constant-on operation. Mount it on either side of the host weapon with its fully ambidextrous and reversible design. Just disconnect the head and tail, reverse the batteries and swap the head/tail from their original position. Simply put, The Cloud Defensive OWL is one of the very best lights in the market. If you're looking for a great upgrade you won't go wrong choosing this light.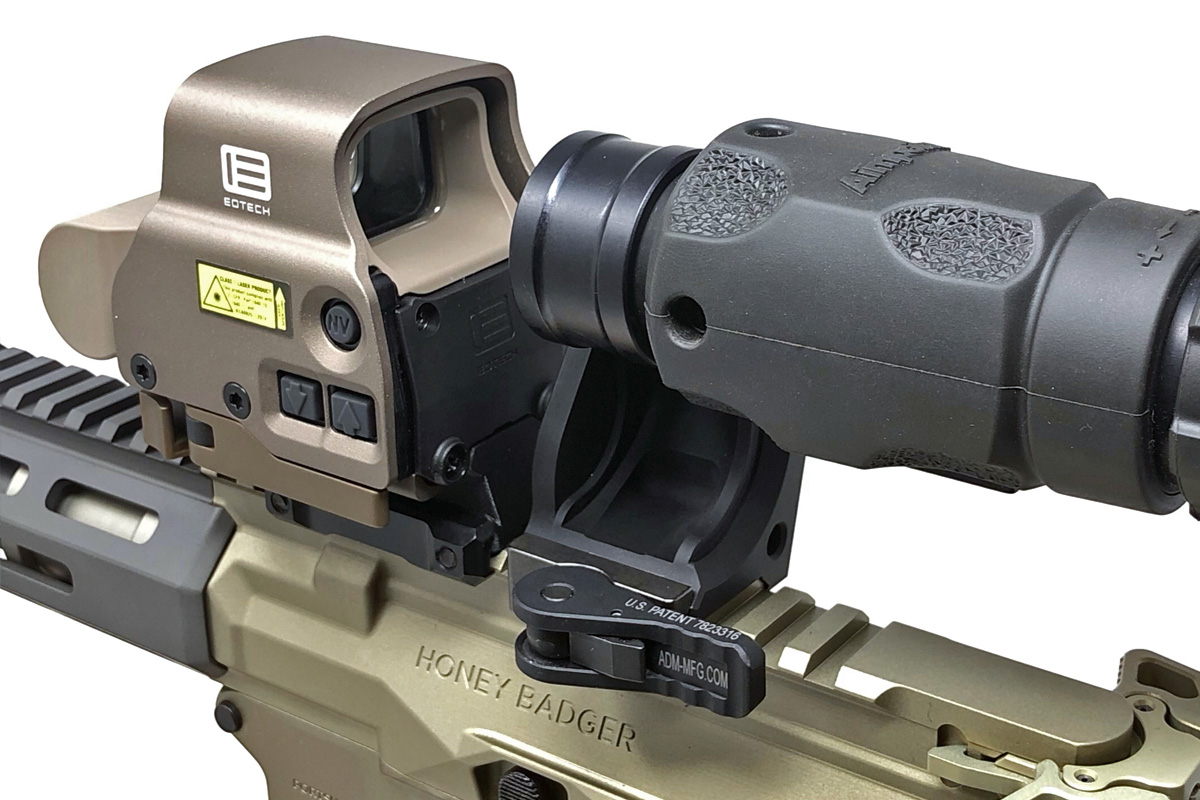 Unity Tactical FAST series of optic mounts that provide users with quicker sight pictures than standard height mounts. A 2.26" optical centerline height provides faster/easier reticle acquisition while wearing electronic earpro/communications headsets, night vision goggles and gas masks and allows for more rapid visual processing of the battlefield by promoting a heads-up posture.
By having a heads-up posture, users maintain a neutral spine position which is more comfortable while wearing helmets, plate carriers, and other heavy gear. This slight adjustment can make a huge difference in being able to accurately pick up targets in a fraction of the time. The Unity Tactical FAST Riser securely elevates block-type red dot optics with a standard lower 1/3 cowitness picatinny mount to a 2.26″ optical center line.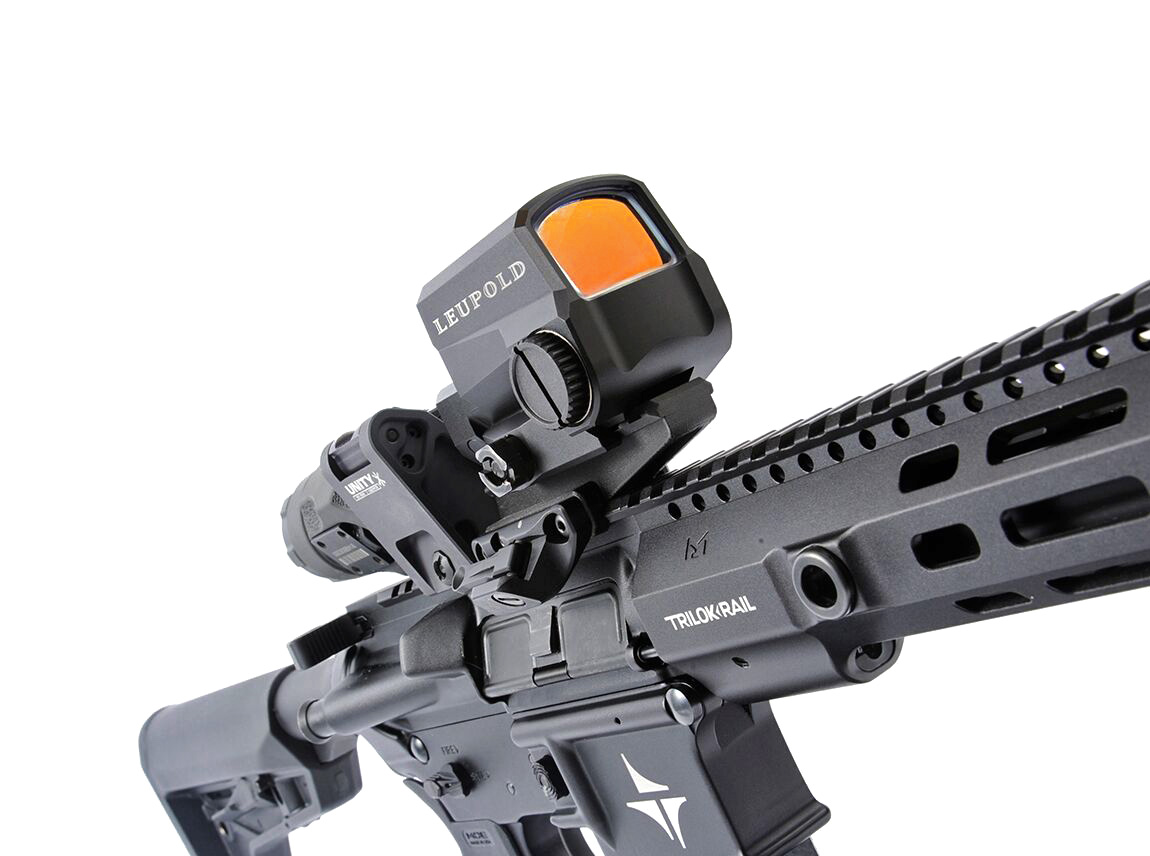 The riser provides a M1913 Picatinny platform for direct attachment of optics like EOTech EXPS, Leupold LCO, Vortex UH-1, etc. Next, The FAST™ Riser also comes standard with a rail-grabber clamp. Durability is no concern, as its 7075-T6 Aluminum and Type III Hardcoat Anodized Black or FDE is super strong. 
Final Thoughts: These AR Accessories Will Help Your Accuracy
All said and done, these  AR accessories can make a huge difference in your accuracy immediately. Ultimately, an accurate rifle is one of the most important factors of the AR experience, so check these options out at Milspec Retail today!