The Best AR 15 and Gun Accessories For March 2021
With March coming around the corner, it's time to release our latest top picks for the best AR 15 and Gun Accessories! Everyone knows it's important to stay on top of the latest AR 15 attachments, and staying informed about all the new attachments, from grips to mounts to lights, is always beneficial. For this list, we've incorporated a mix of both AR 15 parts like weapon lights and scales, as well as accessories not always given the right amount of attention like pouches.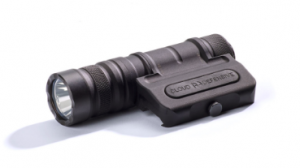 One of our favorite lights for any AR 15 user is the Cloud Defensive OWL (Optimized Weapon Light). This light is extremely hard to beat as far as performance goes, and it's price is well worth it. The Cloud Defensive OWL has some pretty incredible features, like a Quick-Disconnect light head and tail-cap. The patent-pending Lug-Lok technology that comes with the OWL gives you a light head and a tailcap that are removable without traditional threading. A few degrees of rotation and you can immediately remove the head or tail-cap.
Efficiency is the name of the game for this light. You'll notice right away that battery changes are now lightning fast and easy to do. Of course, let's not forget about the quality of the light itself! The OWL packs about 1,250 Lumens, making it one of the hottest beams in the industry, and also utilizes at least 50,000 Candela.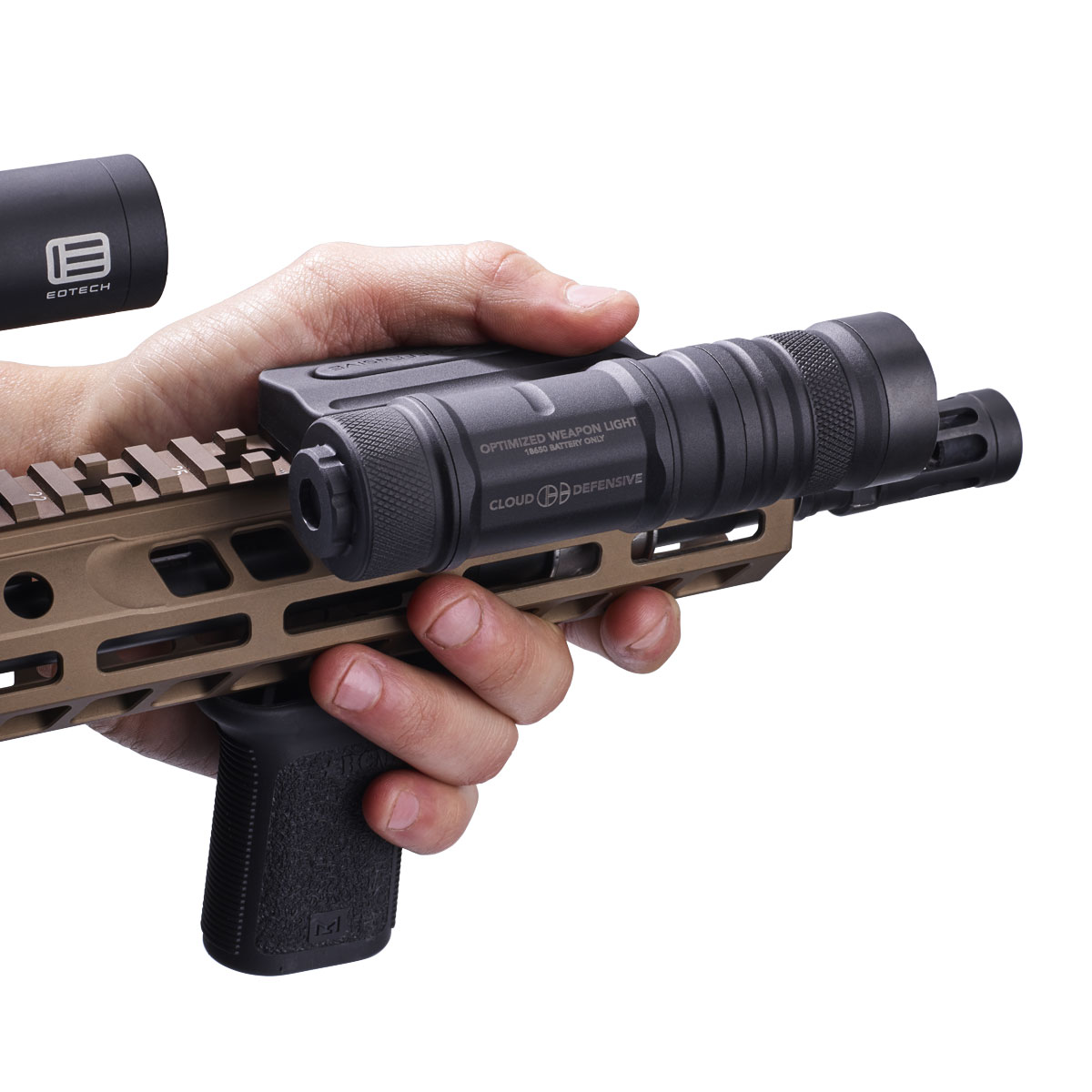 If you're looking for a tool free design, the OWL is also the best bet for you. You can attach the OWL to your weapon with the tool in the tailcap, and replace your lens with the tool on the tailcap as well. All in all, if you're looking for one of the very best weapon lights on the market, the Cloud Defensive OWL is your best bet!
Looking for a fast and easy way to stop slide override? Look no further than the KAGWERKS Extended and Raised Slide Release for Glock GEN 5. This slide release is perfect for more advanced shooters facing the limitations that come from a standard slide release.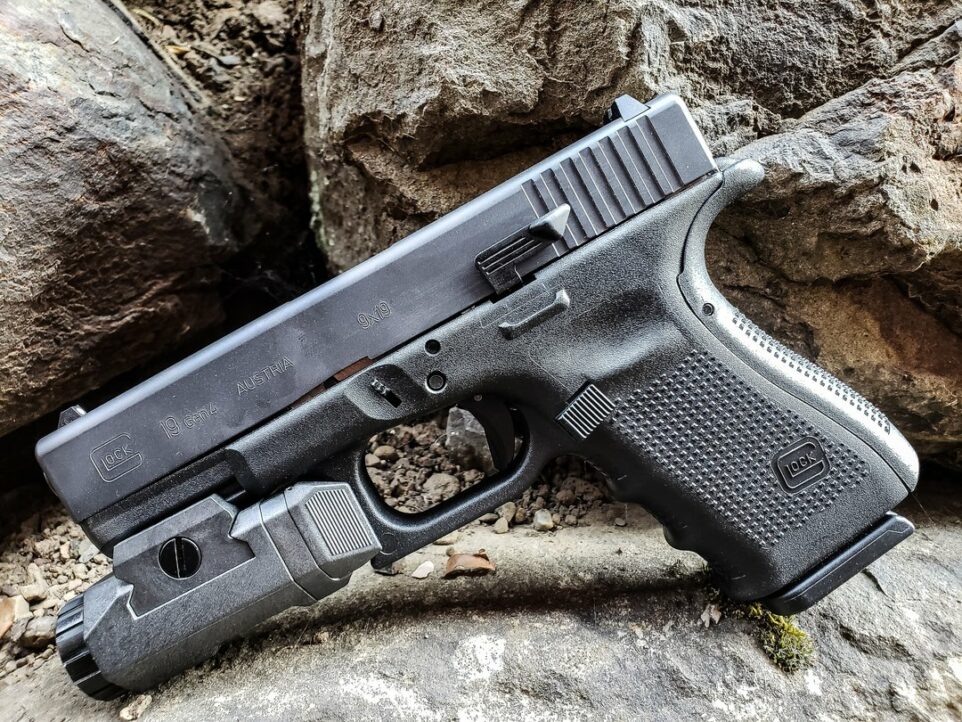 With its extended and raised positioning, this KAGWERKS slide release offers a truly unique advantage to trained shooters with a proper higher-position grip.
We might just be Esstac's biggest fans! We've written a lot about the quality of not just their products, but the brand as well. Esstac has been making quality gun accessories like pouches for quite some time. In addition, they do so with unparalleled attention to detail and performance. Their most well known product is the KYWI pouch. With its straight forward, user friendly and highly intuitive design, the KYWI mag pouch is like no other.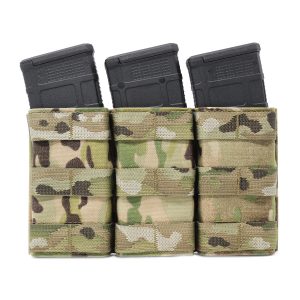 Utilizing a hybrid kydex and nylon design, you get all the rigidity you would expect from a kydex pouch and the lack of noise you want from a nylon pouch. These pouches feature a kydex wedge insert (KYWI) that provide the needed retention to secure your magazines without the need for bungee cord for rapid mag changes. These features make the Esstac KYWI's performance unmatched, and our favorite pouch on the market for anyone.
Have you struggled with reticle acquisition in the past, or have had trouble with sight pictures on standard height mounts? If so, you definitely need to check out the Unity Tactical FAST Micro Mount. The Unity Tactical FAST Micro Mount series is a series of optic mounts and platforms that provide end users with a quicker sight picture than standard height mounts.
A 2.26" optical centerline height provides faster/easier reticle acquisition. This applies even while wearing electronic earpro/communications headsets, as well as night vision goggles and gas masks. Having this centerline height allows for more rapid visual processing of the battlefield by promoting a heads-up posture.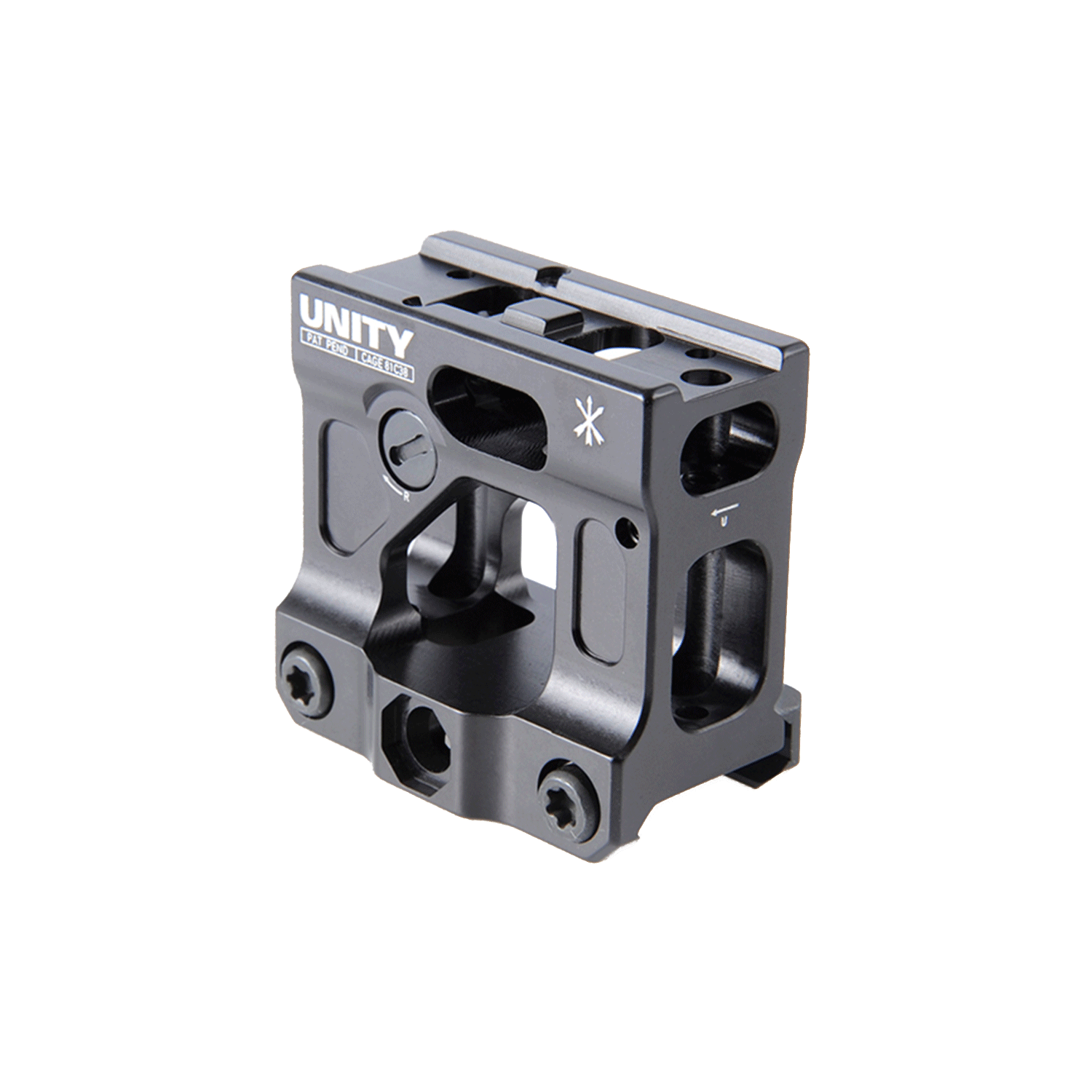 A heads-up posture also helps users maintain a neutral spine position. This posture allows for being more comfortable while wearing helmets, plate carriers, and other heavy gear. Just by changing your mount you can improve not just your performance, but also help maintain a neutral spine position! Unity Tactical is truly changing the game with their FAST Micro Mount series.
These are our top picks for this upcoming month, and we hope you get to check them all out! Sometimes the biggest improvements we can make in our performance come from slight adjustments. Whether that's upgrading your pouch to an Esstac KYWI, or adding an extended and raised slide release from KAGWERKS to your Glock, or using any of the other tools we've included on this list, you're bound to make some serious upgrades in your performance.