At Milspec Retail, we offer a ton of different gun parts, including top of the line AR parts and accessories. Did you know we also offer a variety of top handgun and pistol parts too? We've focused on AR parts recently, but we wanted to show some love to our Glock enthusiasts too, so we put together a list of our top 3 easy upgrades you can make today to improve your experience. To make this list, we focused on including Glock upgrades that are not only easy to add on, but are also changing the game as far as performance and technology.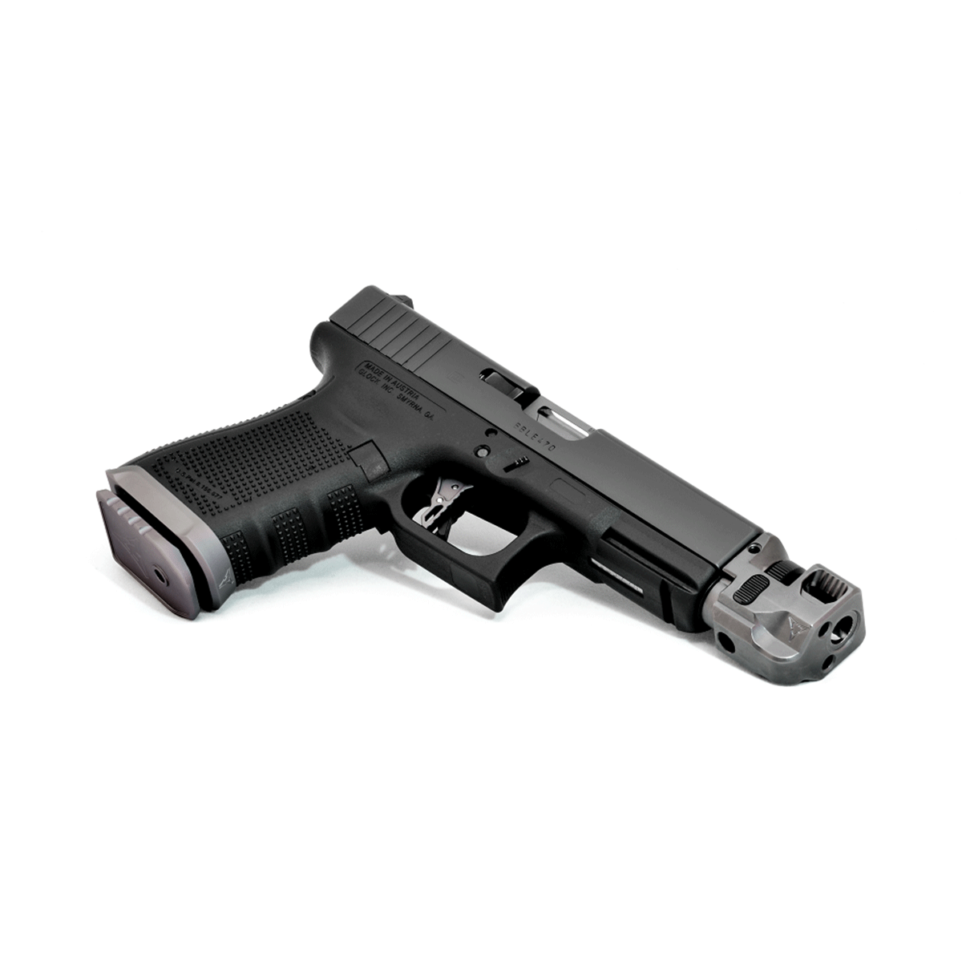 If you haven't used a good compensator on your Glock before, you are seriously missing out. By using a compensator you'll be able to limit pesky recoil and muzzle climb, which affects beginner Glock users especially. There's so many great options that can combat this, so why not try out a compensator that not only is easy to install, but works consistently well? Enter the Killer Innovations Velocity Glock Compensator.
Killer Innovation's Velocity Glock Compensator is "breaking" all the rules! This compensator significantly reduces recoil and muzzle climb and attaches in an innovative new way that is completely different than any other compensator on the market. 
We mentioned earlier that each product we're including on this list is truly a game changer. With its innovative attachment system, this compensator is exactly that! Its revolutionary attachment system has a few advantages over the traditional methods. 
First
:
It can be installed and removed without using tools when using their Velocity Mod 2 barrel. Cleaning your Glock just got a whole lot easier!
Second
:
The compensator pushes all the way back to the thread shoulder when installed. This provides a superior bore alignment to other comps that are timed short of the shoulder, then set screwed or clamped to the threads.
This bore alignment accuracy ensures the bullet is passing directly down the center of the comp with equal air gap around the bullet. This equal air gap eliminates the air pushing to one side and wobbling your bullet. Accuracy down range is the ultimate goal! 
Tested Results
Every professional shooter we let shoot this comp during testing said this was the flattest shooting comp they had ever shot. We agree! Killer Innovations adjusted the ports and tuned this comp for months before they were satisfied that they had made it shoot as flat as possible and still reliably cycle the slide with a 13lb spring.
If you want a compensator that is extremely accurate and installs easier than any other comp on the market, look no further, Killer Innovations has you covered!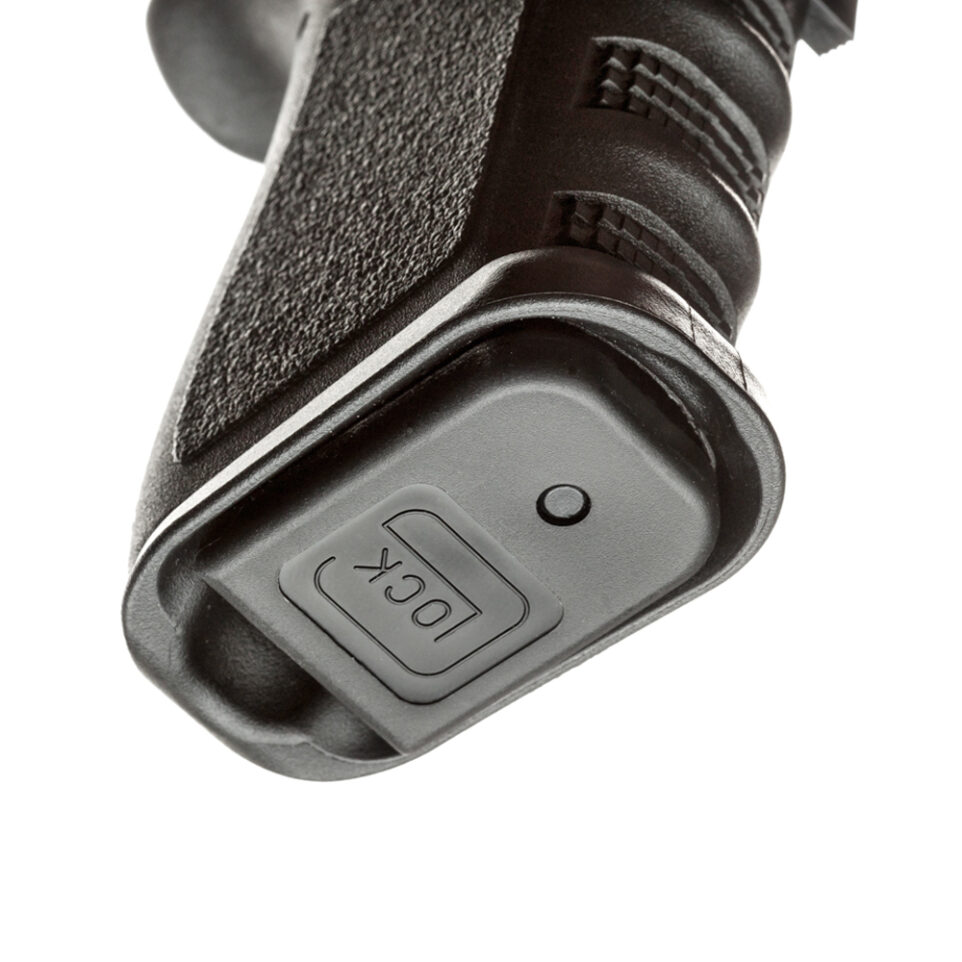 The last thing anyone needs on their Glock setup is extra, useless weight. If you work in the police, having a lightweight, reliable magwell is extremely important. The Reptilia Black Hole Polymer Magwell for Glock pistols' reinforced polymer provides ultra high strength durability. The Black Hole's enlarged magazine well opening helps facilitate more efficient reloads without adding unnecessary bulk to your carry or duty sidearm. 
This is crucial when you need it most! It's a versatile magwell, as it's compatible with 9mm & .40-caliber Glock pistols. Additionally, it's super easy to use and install, as the Black Hole utilizes a unique rear spacer to ensure seamless fit and compatibility with both Gen 3 & Gen 4 frames. All in all, this is an awesome magwell option for anyone looking to improve their Glock 19 or Glock 23 builds.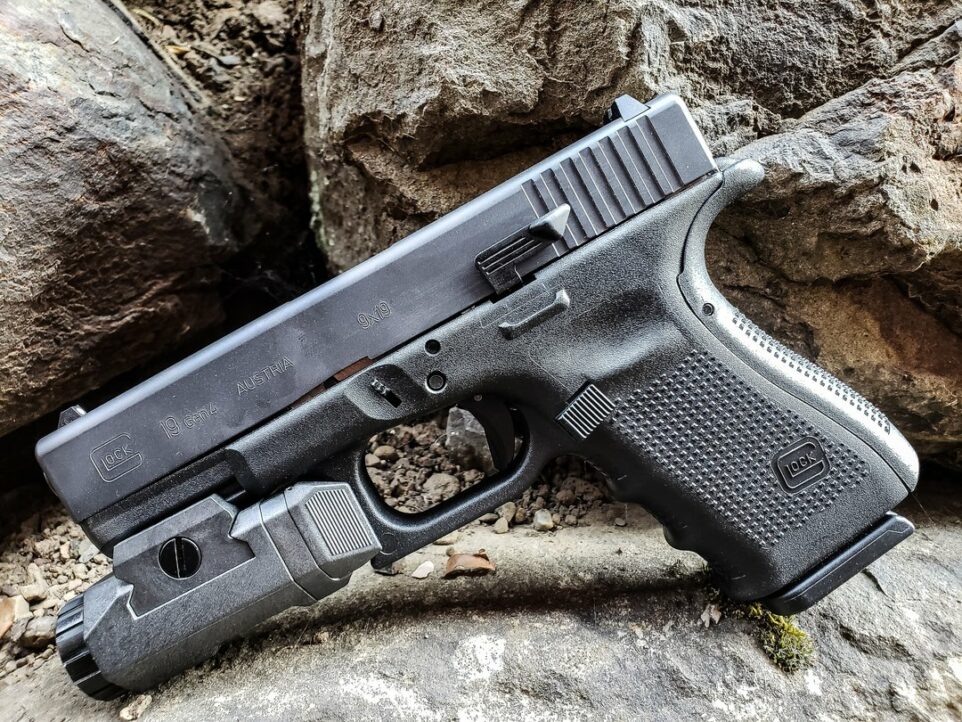 If you're an advanced shooter, you don't have the time to deal with slide stop override. As shooting proficiency grows, so does the way a shooter grips the gun. Using the standard slide release presents certain limitations that can hinder performance and ability for more advanced shooters.
The KAGWERKS extended and raised slide release offers a unique advantage to trained shooters with a proper higher-position grip. You may find that stock slide stops push up on your palms, but this slide release stops this. In addition, its ergonomic design makes for faster reloads, and suits those who may use alternative grip choices.
Conclusion
Even if you're not an AR accessories fanatic, you'll still find amazing options for your weapon build with Milspec Retail. Our Glock accessories are perfect for those looking to make substantial upgrades, while losing the headaches. These 3 easy Glock upgrades can make immediate impacts on your performance, so be sure to give them a try!