5 Ways to Upgrade Your Pistol – Quick & Easy
Want some good news? All the fun of modifying and upgrading isn't just limited to ARs and other rifles. If you own a pistol, there's plenty of great upgrades you can make today. Let's take a look at a variety of quick upgrades you can make, ranging from slide releases, to sights, and to compensators.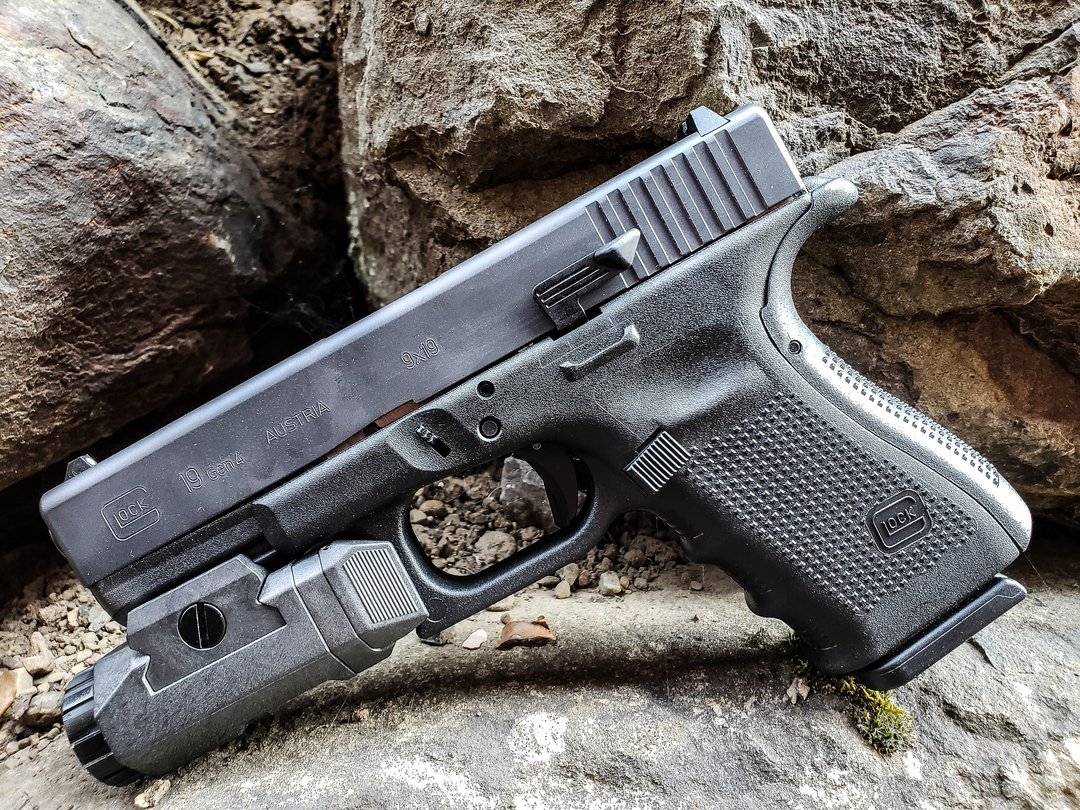 One of the most common issues that shooters encounter as their proficiency grows, is grip changes. As you become more advanced, you may find that the standard slide release doesn't work as well. The standard slide release has innate limitations that can hinder performance. Though this doesn't apply to everyone, if you do find that grip changes are uncomfortable with the standard slide release, you might want to consider an extended one. That's where Kagwerks steps in.
Their extended and raised slide release offers a unique advantage to trained shooters with a proper higher-position grip. This slide release makes it more comfortable using a higher grip, and thus helps reduce slide override. This is an excellent upgrade for the more advanced shooters who want a more comfortable grip.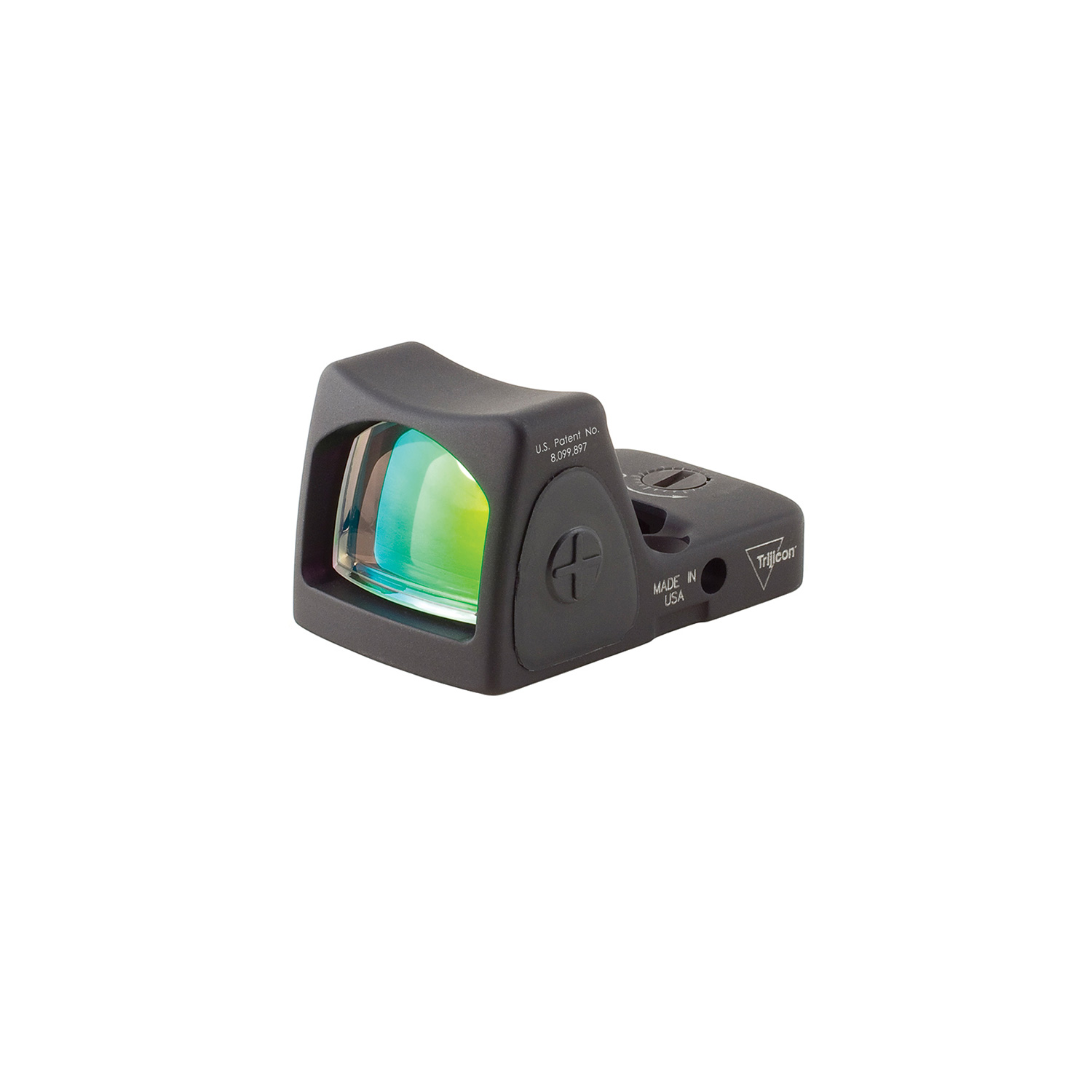 The Trijicon RMR Type 2 red dot sight is one of the best sights available on the market. It is on the pricier side when it comes to pistol accessories, but it's totally worth it. Let's talk about some of the features. It includes a patented housing shape that absorbs impacts and diverts stresses away from the lens. This is a huge factor in its incredible durability. It also offers top of the line electronics that have been proven to perform. This makes it an excellent option for military and law enforcement. In addition, it's great for concealed carry self-defense, target shooting, and hunting applications.
Let's move on to the lighting functions. The RMR® Type 2 Adjustable LED sight truly puts the illumination control in the user's hands. Its easy-to-use buttons on the sides of the optic allow the user to adjust the illumination brightness. Additionally, you can toggle between manual and automatic modes, and power down the RMR for storage. It also features a handy automatic mode, as well as manual. If a manual mode has been chosen, the RMR will remain in manual mode for 16.5 hours following the last push of a button.
More Features
After 16.5 hours, the optic will default back to the automatic mode so that the RMR will be ready for your next use. All RMR Type 2 Adjustable LED sights are compatible with night vision devices, with the 3.25 MOA dot size being the most popular. Additionally, the user can also lock out the buttons so that the RMR functions in automatic mode only. This ensures that inadvertent button pushes do not cause a loss of aiming solution. Available in three different dot sizes, the Trijicon RMR® Type 2 Adjustable LED features eight brightness settings, two of which are night vision-compatible. Easy-to-use buttons on the sides of the optic allow the user to adjust the illumination brightness, toggle between manual and automatic modes, and power down the RMR for storage.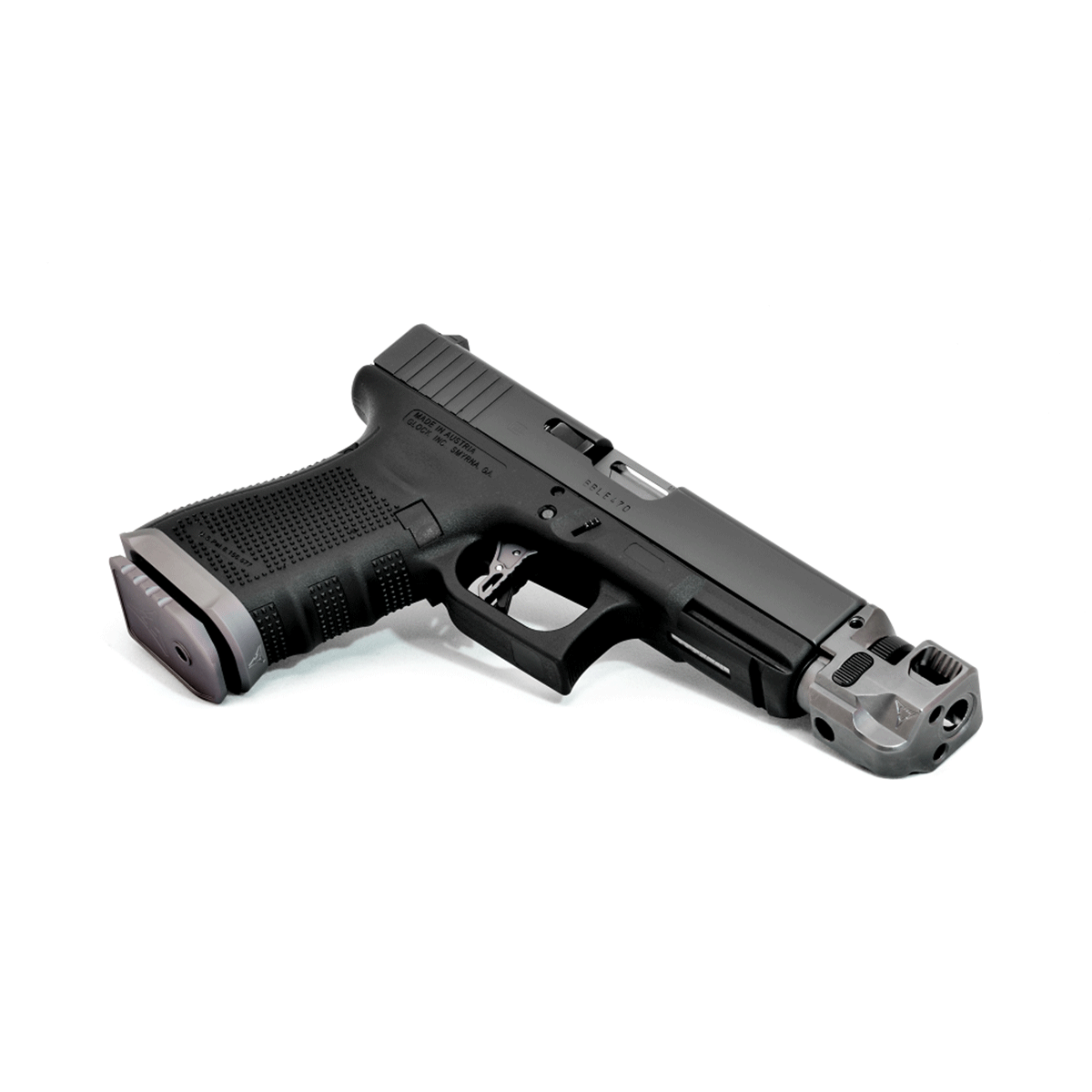 Killer Innovation's Velocity Glock Compensator is "braking" all the rules!  What makes this compensator stand out? For one, it significantly reduces recoil and muzzle climb. Not only that, it attaches in an innovative new way that is completely different than any other compensator on the market.  It also features some key advantages over the traditional methods. First: You can install and remove it without using tools when using their velocity Mod 2 barrel.  If you're using it with other brand barrels, tools will be required to add or remove the comp, but accuracy will be maintained. Second: The compensator pushes all the way back to the thread shoulder when installed.
This provides a superior bore alignment to other comps that are timed short of the shoulder, then set screwed or clamped to the threads. This bore alignment accuracy ensures the bullet is passing directly down the center of the comp with equal air gap around the bullet. This equal air gap eliminates the air pushing to one side and wobbling your bullet. Accuracy down range is the ultimate goal! Many professional shooters who've used this compensator during testing said this was the flattest shooting comp they've ever shot. If you want a compensator that is extremely accurate and installs easier than any other comp on the market, look no further, we've got you covered!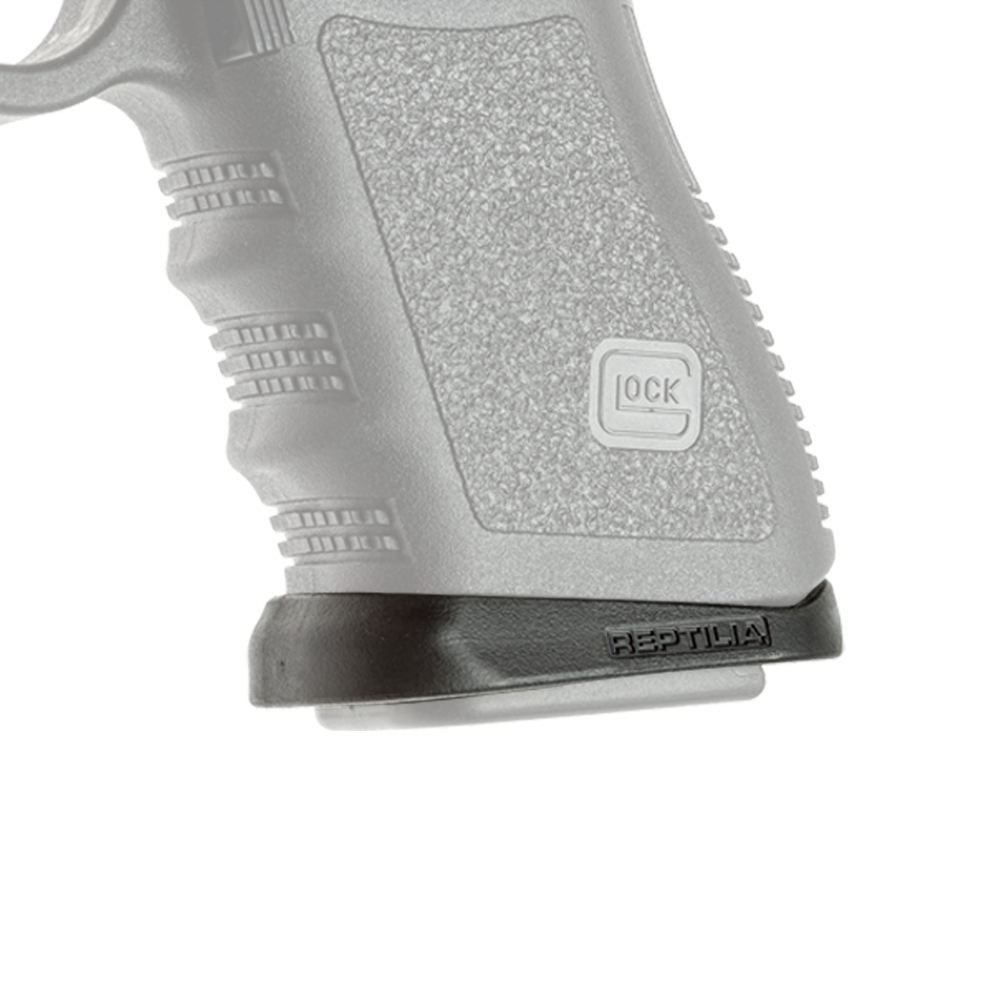 While this Magwell isn't the most exciting upgrade in the world, it's certainly a necessary one that can improve performance without breaking the bank. This is the Reptilia Black Hole™ Polymer Magwell for GLOCK® pistols. With its reinforced polymer build, the Black Hole's enlarged magazine well opening helps facilitate more efficient reloads without adding unnecessary bulk to your carry or duty sidearm. Compatible with 9mm & .40-caliber GLOCK pistols, the Black Hole utilizes a unique rear spacer to ensure seamless fit and compatibility with both Gen 3 & Gen 4 frames.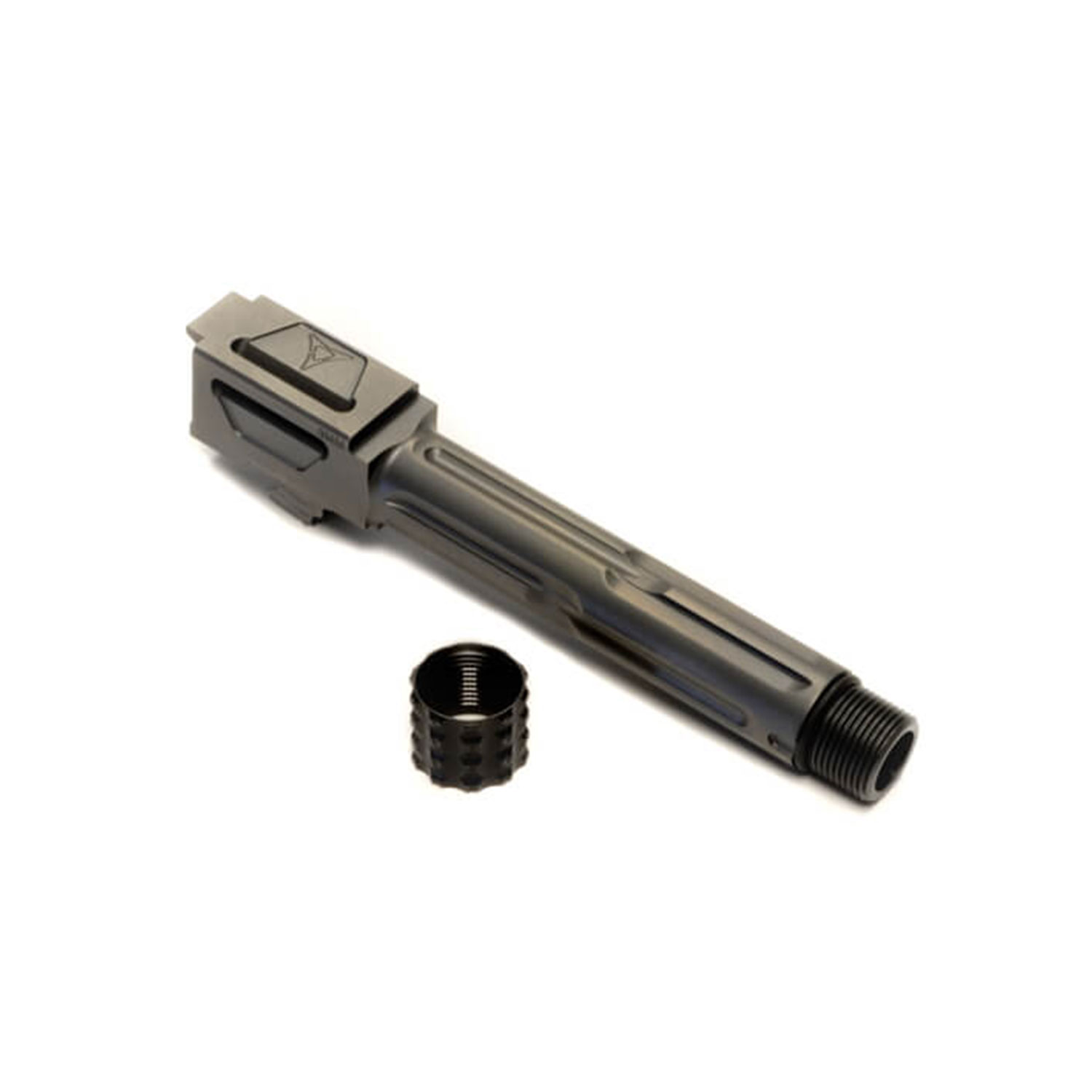 Upgrading your barrel can be a super effective upgrade for your pistol. The Killer Innovations Velocity Threaded Barrel is a great option, compared to stock barrels. Using exceptionally high-grade material and precision machining every feature in one proprietary process, Killer Innovations barrels deliver unparalleled accuracy and performance. Their barrels are machined with an 11° target crown for greater accuracy. Additionally, they are coated with high-quality finishes, ensuring the most accurate, reliable barrels available on the market today.
Conclusion
Overall, there's a ton of amazing options out there for making quick and easy upgrades to your pistol. Whether it's a new red dot sight, or even a new threaded barrel, you'll be shocked at much you can  upgrade your weapon.