How These AR 15 Parts and Accessories Can Enhance Your Weapons' Efficiency and Performance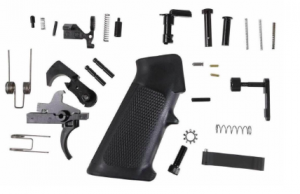 As the saying goes, great things are done by a series of small things brought together. An automatic rifle is only as impressive as its parts, and even the seemingly smallest details can drastically elevate the appearance and performance of a firearm. Picking the right components makes a world of a difference, and can entirely alter the function of your rifle. 
In particular, sights, laser flashlights, and new innovative charging handles and stocks can radically improve your shooting experience. Finding the right AR 15 parts is an essential part of the firearm owner's experience.
Optics are a vital aspect to consider when building your dream AR-15, as a mount is the glue that holds the rifle to the scope. People tend to overlook the importance of mounting your scope correctly, but it is extremely essential to fire off precise rounds. 
If your mount is not right, you will not have a great zero, and without a great zero, your chances of hitting the target every time get lower and lower. Regardless of the purpose of your firearm and despite your personal preferences, every shooter wants to hit the target, so no one can undermine the importance of a scope mount. Here are some of our favorites mounts.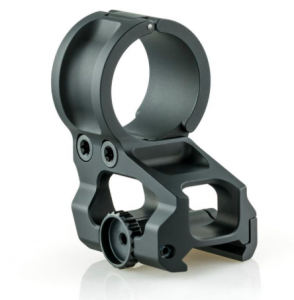 The Scalarworks Quick Detach is a state of the art Aimpoint PRO mount. It is designed for shooters who want the lightest, strongest, and most compact quick detach optic mount possible. The Scalaworks leap mounts hold and return to zero under any condition, guaranteed. This design is specifically engineered to be the lightest Aimpoint PRO mount without compromising a single ounce of strength. 
It is also the strongest Aimpoint PRO Quick-Detach mount we have ever tested. The Scalarworks Leap has no protruding levers or knobs, and will not get caught on clothing, gear, or surroundings. We cannot speak highly enough about the Scalarworks Leap mount.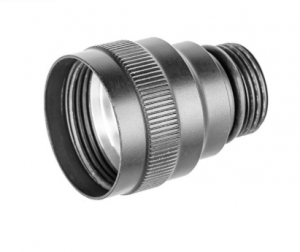 This Arisaka light mount allows Streamlight Protac 1 Rail Mount HL-X lights to use Surefire Scout tailcaps and remote switches. In particular, the Streamlight Protac 1 Rail Mount lights can now be used with the Surefire SR-D-IT and TNVC/Unity TAPS dual switches, which are commonly paired with laser/illuminators like the ATPIAL, DBAL series, and Surefire laser flashlights. 
Additionally, one of the main flaws of the Protac Rail Mount lights is addressed: Streamlight did not design a front battery spring into the light, so under recoil the battery can come off the front contact and cause the light to flicker or blink. 
To help prevent this behavior, the adapter includes two different o-rings (one for CR123 cells, one for 18650 cells) which can be placed on the back end of the battery before screwing on the adapter. The o-ring ensures the battery cannot move rearward while firing. This Arisaka Light mount is one of our absolute favorites, as it combines optimal performance with top notch construction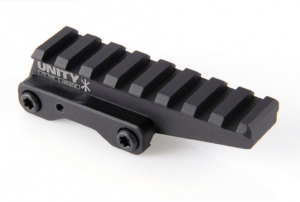 Unity optic mounts are some of the best in the industry. FAST is a series of optic mounts and platforms that provide end users with a quicker sight picture than standard height mounts. The 2.26" optical centerline height provides faster and easier reticle acquisition while wearing electronic earpro/communications headsets, night vision goggles and gas masks. 
It also allows for more rapid visual processing of the battlefield by promoting a heads-up posture. This posture helps users maintain a neutral spine position, which is more comfortable while wearing helmets, plate carriers, and other heavy gear. Unity optics have made comfort a priority, and has made them a customer favorite.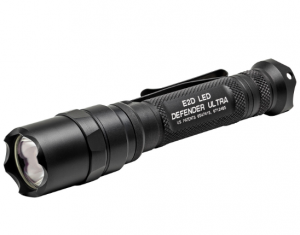 The dual-output E2D Defender Ultra and single-output E2D Defender Tactical utilize SureFire's ultra durable LED, which is regulated to maximize output and runtime. These slender and powerful lights pump out an intense, 1,000-lumen beam, precisely focused through the optimized Total Internal Reflection (TIR) lens. 
This tight beam has significant reach and enough surrounding light for peripheral vision. That's plenty of output to disorient virtually any adversary and gain a crucial tactical advantage. This incredible Surefire laser flashlight will absolutely improve your firearm's performance.
While proper optics are clearly a major necessity for any AR-15, the lower and upper parts are equally as important! Making up the body of your firearm, these parts contribute hugely to the structure of your firearm, thereby improving its appearance and function! There are too many lower and upper parts to cover, so let's get into our top two.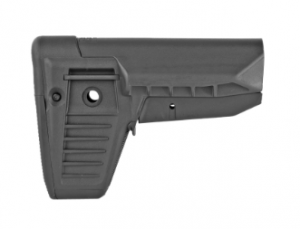 The BCM Gunfighter Stock Assembly is both strong and lightweight for your mil-spec receiver extension. It features a more pronounced cheekweld and a snag free Design. There are no sharp edges to prevent tangling of the rifle with the shooter's sling, molle gear, or other kit. Moreover, a Modular VBOST (Vehicle Borne Operations Sling Tab) interfaces with the shooter's riggers' band or bungee in order to secure the shooter's sling against the stock when the carbine is not in use. 
This is increasingly becoming the most common application when operating inside a vehicle. This design also features two different ambidextrous sling mounting options, as well as a storage compartment located in the toe of the stock, accessible through butt pad. Finally, there is a built in rubber butt pad for secure shoulder placement. The strength of the BCM Stock Mod 1 design  is unmatched!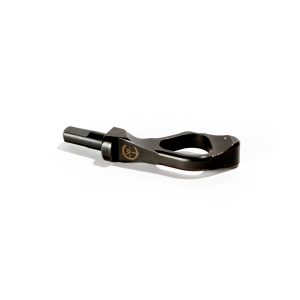 The location and design of the FNH Factory SCAR Charging Handle can sometimes be a major problem, especially if you are mounting optics with a QD lever system. The Impact Weapons Components SCAR Charger Charging Handle  is uniquely designed to lower the contact point for the Operators hand, providing clearance for your knuckles to pass freely under the Optic Mount, avoiding injury. 
The SCAR handle design increases the amount of edged contact surfaces on the SCAR Charger, improving grip, with or without gloves. It is also designed to function flawlessly on ALL SCAR models: MK16, MK17, MK16S and MK17S. We highly recommend looking into the SCAR handle!
Clearly, purchasing just a few new parts can entirely revamp your AR 15! The right AR 15 parts and accessories can improve and aid in comfort, accuracy, and functionality, however, if you are overwhelmed by the wide array of options available, consider our recommendations! From Unity Optics, to Arisaka Light Mounts, to SCAR handles,  you will not be disappointed in the incredible performance these accessories can add to your experience.