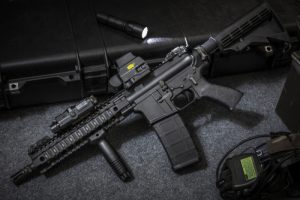 Just as fashion trends are always shifting, new AR 15 tactical accessories and parts are constantly on the rise, providing constant opportunities for you to revamp your firearm. Automatic rifles and pistols are vastly different than they used to be, becoming more and more innovative and allowing for a more optimal shooting experience.
There are countless different brands releasing a vast array of different products, creating a seemingly endless stream of options when it comes to building and accessorizing a rifle. 
A select few brands are at the forefront, with groundbreaking innovation setting their products at the front of the pack. As these brands and products become more and more advanced, they are also changing the firearm landscape. With everything from shotgun chokes to silencer mounts to suppressors,  these brands are making the best accessories you can have for your firearm. 
Some of these products will help you Defend yourself better, shoot more accurately, some will allow you to hunt more effectively, and some will simply let you have more fun in the field. Regardless of the specific purpose you have for your firearm, there is surely a part for you. With that said, let's get into some of the leading brands and products in the automatic rifle world. 
The first brand that should be on your radar for 2020 is Q. Q is a groundbreaking brand on the forefront of the rifle field, reliably delivering innovative and exciting products that will improve the look and function of your rifle. They have a wide array of impressive products, but there are a few that stand out to us. 
The Q Cherry Bomb, a Quickie Fast-Attach muzzle brake, is one of our favorites. If you already own some other Q products, this is an even sweeter deal, because this muzzle brake is compatible with the Thunder Chicken and Trash Panda silencers by Q. The Q Cherry Bomb includes a taper mount shoulder to align with these products. 
The muzzle break features a 1/2 inch socket on the front for easy installation and removal, and  features 360 degree circumferential ports, so there is no need for timing and shims! To top it all off, this muzzle brake is backwards compatible with standard 0- degree shouldered barrels. If you are on the market for a muzzle brake, the Q Cherry Bomb will make for an excellent choice.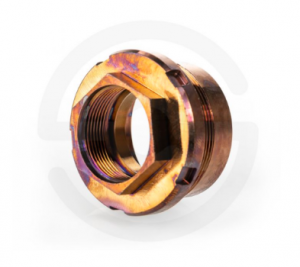 Another product we highly recommend is the Q Plan B Silencer, which is the perfect product to pair with the Q Cherry Bomb. The two are commonly purchased together because of their compatibility. The "Plan B" by Q is designed to replace the mount on an Omega 300, Harvester Big Bore, or Hybrid 46, allowing you to run those silencers on the Q Cherry Bomb devices for a perfect combination.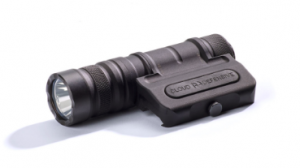 Another up and coming brand in the rifle parts world is Cloud Defensive, featuring a USA-made electrical system, Cloud Defensive has invested in the best components money can buy. That gives their products output, efficiency and run-time that other brands cannot offer. 
Though they have many impressive products, there is one that stands out. That product would be the Cloud Defensive OWL. 
OWL stands for optimized weapon light, which dominates in every category. According to Cloud Defensive, if you want to make the best light, you have to be willing to put in the time. This product clearly involved thousands of hours of work, obtaining US Patents, and years of development, and it shows! 
With class-leading performance of 1250 lumens at 50,000+ Candela, durability and features, the Cloud Defensive OWL is the most advanced weapon light on the market, and made to military specifications. And Cloud Defensive makes it right here, at their facility in the United States.
Railscales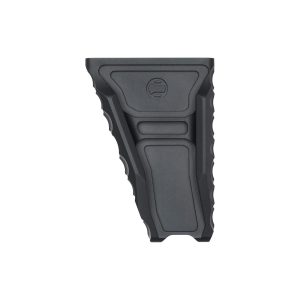 Railscales is another company on the forefront of rifle products. A "RailScale" is a textured grip panel for a firearm forend like MLOK or Keymod. This brand's patented textures are the thinnest on the market and provide excellent grip and heat protection. 
RailSales are offered in the original machined G10 line as well as another cost savings High Temp Polymer line. Their innovative products are not something you want to overlook. Of the many amazing tactical accessories they offer, our favorite is the Railscales Anchor. 
This product is extremely useful for aiming and recoiling control for your AR 15. The Anchor features a bi-directional vertical foregrip. It fits both M-Lok & KeyMod rails with their patented COG Multi-Mount system, including hardware for both! 
This Anchor foregrip is reversible, enabling either a standard 90 degree angle or a more relaxed 70 degree angle. The Anchor forend grip has a honeycomb texture for maximum non-slip grip. 
The advanced design makes this foregrip lighter than nearly all other polymer vertical hand grips! Don't be fooled, the reduction in weight does not correspond to any reduction in function! This foregrip will do wonders for your control.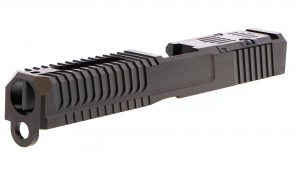 Yet another brand to look out for is KAB Defense. This brand is always focused on providing their products and services at a competitive price with shorter, reliable lead times than the industry standard. 
All of their products are manufactured in the USA, and most are manufactured in their own shop. This shop contains multiple CNC 4 & 5 axis machining centers, multiple CNC lathes, 6 axis wire EDM, laser engraving/cutting/marking machine, multiple manual machines and a CNC Coordinate Measuring Machine with probe tree. They place tremendous value on the opportunity to earn and keep your business. 
One of our favorite products by KAB Defense is the KAB Defense Exodus Glock 17 Slide. The EXODUS slide is what the brand refers to as their "workhorse" slide. Serrations on the side, rear and top enhance slide manipulation in all conditions. 
It will have the top window cut in the slide, and comes with the RMR mounting cut. The product also includes a seal plate and 2 screws as well as a cover plate and 2 screws. Finally, it is professionally coated with a Graphite Black Cerakote. We highly recommend looking into this product.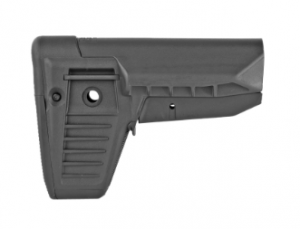 The final brand we think should be on your radar is the Bravo Company. Bravo (BCM) got their start in the garage of a veteran United States Marine in Hartland, Wisconsin, shortly after Operation Iraqi Freedom in 2003. 
The company was initially founded to support the needs of Private Security Professionals working in theaters where durable mil-spec components for their weapon systems were not readily available. Engineered and built as lifesaving equipment with industry leading mechanical quality control, BCM lifesaving tools serve US Military Special Operations Units, Department of Homeland Security, responsible American citizens and other government agencies at home and around the world. 
A stand out product from the Bravo Company arsenal is the BCM Gunfighter SOPMOD Stock. This product is strong and lightweight for your mil-spec receiver extension that has a pronounced cheekweld. It features a snag free Design, to prevent tangling of the rifle with the shooter's sling, molle gear, and other kit. It also has a Modular VBOST which interfaces with the shooter's riggers' band or bungee to secure the shooter's sling against the stock when the carbine is not in use. 
This is becoming an increasingly common application when operating inside a vehicle. There is also a storage compartment located in the toe of the rifle stocks, which is accessible through the butt pad. This product is simply put, one of the best AR 15 parts available on the market today.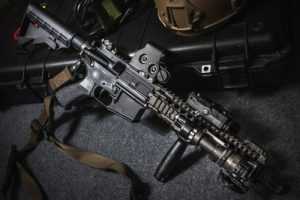 Clearly, there are many brands releasing a variety of new tactical accessories for your AR 15 and other firearms like the AK, and Glock on the rise, each advancing the look and function of a traditional firearm. Together, these brands and their innovative products are changing the landscape of firearms. Don't get left in the dust as the market expands and improves, look into some of these groundbreaking companies and their AR 15 and Glock parts and accessories as soon as you can!