Top 3 Holiday Gifts For AR 15 Lovers
If you've been looking for the perfect gift for the AR 15 lover in your life (or for yourself!), knowing where to start can be daunting. Whether you're a pro or a novice, there's so many different categories and places to look that even just starting can be a process. However, some of the questions you might want to ask are:
What accessories are best suited to my needs?

Of all the AR 15 parts or upgrades, what would make the biggest difference?

What kind of AR 15 upgrades can I make with my budget? 
All three of these questions can help narrow the field of your search, and to help we've made a list of the top 3 AR upgrades we believe everyone can benefit from.
For those looking to get a great new scope mount, look no further than the Unity Tactical FAST LPVO. FAST by Unity Tactical is a series of mounts and platforms that provide end-users with a quicker sight picture than standard height mounts. It's taller optical centerline height provides faster reticle acquisition, even while wearing electronic communication headsets, night vision goggles, gas masks, and plate carriers that can impede a natural shooting position.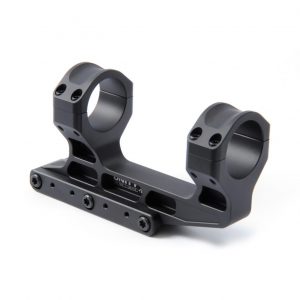 It allows for more rapid visual processing of the battlefield by promoting a heads-up posture. The Unity Tactical FAST LPVO Scope Mount series addresses the above-mentioned issues for and the rising popularity of Low Power Variable Optics on the battlefield. This series is available in 30mm and 34mm variants to accommodate all popular commercial and military scopes.
The Esstac KYWI Pouch is an amazing gift for the holidays because it's applicable for any firearm enthusiast. In addition, it's also a necessary component done extremely well. For an easy, universally loved gift, the Esstac KYWI pouch is a perfect option. We've written a lot before on why we love this pouch, but let's get into the details for this model. With a straight forward, user friendly and highly intuitive design, the single Esstac KYWI mag pouch is like no other.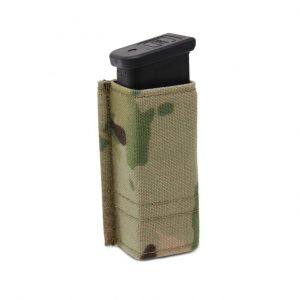 Utilizing a hybrid kydex and nylon design, you get all the rigidity you would expect from a kydex pouch and the lack of noise you want from a nylon pouch. These pouches feature the kydex wedge insert (KYWI) that provide the needed retention to secure your magazines without the need for bungee cord for rapid mag changes. Esstac is a trusted brand due to their amazing build quality and performance, and as one user review says, "I love these little things. I will be a esstac customer forever. Singles are better if you're gonna stack a play carrier setup. Doubles are amazing on belts." Simply put, Esstac's KYWI pouch is perfect for anyone!
If you know someone who uses a Surefire Scout or Modlite weapon light, or Streamlight Protac Rail Mount, they will love this offset mount by Arisaka Defense. This mount replaces the stock Picatinny rail adaptor with a much more low profile mount. When used on the side mounting surfaces of M-Lok handguards, the Offset Scout Mount places the light at a 45 degree angle and tucks it in closer to the rail system. Oriented upwards, the light is located at approximately the 1:30 or 10:30 clock positions. Oriented downwards, the light is located at approximately the 4:30 or 6:30 clock positions.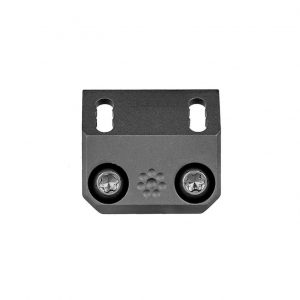 The Arisaka Defense Offset Scout Mount also provides three lateral mounting positions for the light body, which allows the user to position the light closer or farther away from the top rail, front sights, or other accessories. Three positions are provided, spanning approximately 0.240″. When used with the Arisaka 300 Series Light Body or 600 Series Light Body, even more clearance can be gained for larger front sights. This is an awesome, practical tool for anyone looking for a more low profile mount upgrade.
We know this list is for AR 15 upgrades and accessories, but we don't want to exclude our AK friends! Are you tired of using iron sights on your AK-47 pattern? If so, then check out the RS Regulate AK-301 modular scope mounting system. This lower scope rail is one of the most precise, rugged, and lightest weight rails on the market. Its unique titanium-based locking system is extremely low profile and attaches directly to the receiver.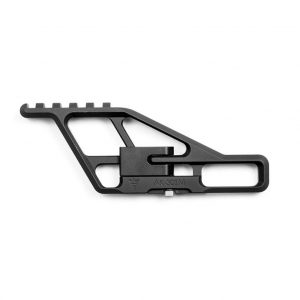 Once this front biased lower rail is locked down, it ensures that your rifle stays connected to your favorite optic. Its 6061-T6 aluminum and the modular design allows you to mount your optic and adjust for proper eye relief. Finally, grab an upper optic mount compatible with your favorite red dot or scope and you are all set!
Conclusion: The Top AR 15 Parts
Overall, there's a limitless amount of great holiday gifts for either you or a loved one. Whether you decide on something big or small, deciding what's most important for you is the best choice. Each brand we've listed delivers high quality, top performing products so you'll always be in good hands!