Best AR-15 Upgrades For Beginners
If you're just starting to look for AR-15 upgrades, you know that at times it can be confusing. With all of the different kinds of AR 15 parts to choose from, it's hard to know where to start. From sights to charging handles to pouches, there is a lot to understand and as a beginner, sometimes we just want the most simple, easy to use AR-15 upgrades that will generate the best results. At the same time, we have to know where to spend our money, and where we can save extra. On this blog we've talked a lot about parts that are easy to use and install, but on this edition we'll be focusing on what works best for a beginner.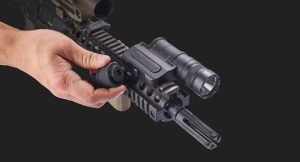 Choosing the right light can be a huge decision. If you get the wrong one, you'll be stuck with dealing with faulty mounting parts, cumbersome operation, and heavy parts. With the right light, you'll be able to shoot accurately with speed, convenience, and confidence. When it comes to the best light you can use, whether you are a beginner or not, you have to check out the Cloud Defense OWL.
The Cloud Defensive OWL features a one-piece integrated design with optimized ergonomics, which makes using it extremely easy. In addition, there are no external wires to deal with, and no external plugs or sockets. In addition, the Cloud Defensive OWL features a Quick-Disconnect light head and tail-cap. Yes, you read that correctly! Its patent-pending Lug-Lok technology gives you a light head and a tailcap that are removable without traditional threading. A few degrees of rotation and you can immediately remove the head or tail-cap.
Battery changes are now lightning fast and easy to do. Working around the muzzle or suppressor is now a breeze. This makes the Cloud Defensive OWL faster and safer than its competition. It's a pricier light, but with the weapon light being such an essential part, if you can afford to spend extra here we highly recommend it.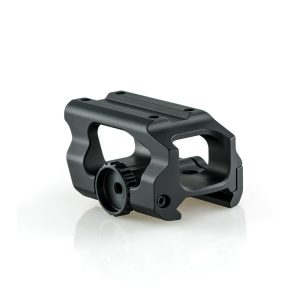 A mount is a very important piece for a beginner because it's often overlooked. Sometimes beginners will focus exclusively on things like sights and optics, but forget that a mount is what makes using that sight easy and accessible. As a result, having the right mount can determine what kind of experience you'll have with the rest of your rifle, and your performance.
It's crucial not to overlook this part of the AR and instead focus on what can make your life easier, and performance better. The Scalarworks LEAP is known for its insurmountable strength and durability, and the Scalarworks LEAP Trijicon Mount is not only those qualities, but its non-obtrusive design makes it super easy to use. This mount is engineered to be the lightest Trijicon MRO QD mount, without compromising an ounce of strength.
Every Leap Mount is CNC milled from 7075-T6 billet, which has vastly superior mechanical properties to 6061-T6, and is used where ultimate strength and durability outweigh cost considerations. The Leap Mount returns to zero on every re-installation, and holds zero under the heaviest recoil, which is an amazing feature for beginners.
The LEAP is the lightest Trijicon MRO QD mount available, that doesn't compromise an ounce of strength. Simply put, this Trijicon MRO mount is almost impossible to beat. Perfect for shooters of any level who want the lightest, strongest, and least obtrusive quick-detach optic mount possible.

When using your rifle, you need to make sure you are protecting yourself on your handguard. In addition, by using the right material here not only will you be better able to protect yourself, but you can add additional grip and accuracy to your performance. Our favorite solution for this is the Railscales G-10.
RailScales are the industry leading solution to adding superior grip and heat protection on your MLOK handguard. Their scales originated the machined scale concept and remain at the technology forefront in this category. They offer patented and recognizable textures and multiple lengths to allow customers of any level to customize their weapon for the task at hand.
They also feature fast and easy installation as well as thin and lightweight construction to streamline your rail. In addition, they offer functional and visually appealing options that make RailScales one of the most popular options for AR-15 upgrades.

Many people see a pouch as just another accessory you'll pick up on the checkout line; however, having the right pouch can make anyone's life easier – whether you are a seasoned pro or a beginner. With the right pouch, you'll be able to access your ammunition with ease and convenience and faster reload times. With the wrong pouch, you'll have to deal with snagging and cluttered parts, and an overall frustrating experience.
To make all of your reloading needs easier, we highly recommend the Esstac KYWI pouch. We've talked about this pouch many times before, because it warrants high praise. For any level, this pouch can be a gamechanger. Its design combats inconvenient snagging and clutter while making life easier for you, so if you're looking to simplify your process and focus on what's most important, this is the pouch for you.
Final Thoughts – The Best AR-15 Upgrades
Being a beginner in the world of AR-15s and weapons can be a daunting experience. However by focusing on the essentials, you'll be able to fully enjoy the rest of your AR-15 build and experience.