Top 5 AR 15 Parts For Home Defense
These days, it can be hard to feel safe at home. We all do our best to prepare for the worst, but how do you know you are truly protected? If faced with a home invasion, do you feel that you are prepared to protect yourself and your family? We know that you are up for the challenge of defending your home no matter what happens.
However, it's important to feel assured that your firearm is as ready as you are as well. Depending on your current firearm, you may have already considered which parts are essential. In this post, we'll be discussing some of the best AR 15 parts for home defense, as we believe the AR platform, whether you are using an AR 10 or AR 15, is a great option for protecting your home. 
Why Use An AR 15 For Home Defense?
You may be thinking, "Why would I ever need an AR 15 for home security?". The obvious choice for many is a pistol or shotgun, however, while these are good options they would only work best if you are defending yourself against one intruder. Often, it's not just one person deciding to rob a house on his own. 
When dealing with this kind of crime, there are often other people involved. In fact, just two years ago in Florida a man had to defend his home with an AR 15 from 7 assailants! In short, it's a dangerous assumption to think that a home invasion is a one person affair. When it comes to the protection of your home and family, there is no room to assume anything. That's why we believe the AR 10 and 15 would be an excellent choice. 
There's a reason people use these weapons when they need high precision accuracy, reliability, and power. With that said, let's get into our top 5 parts for any AR user looking to secure their home.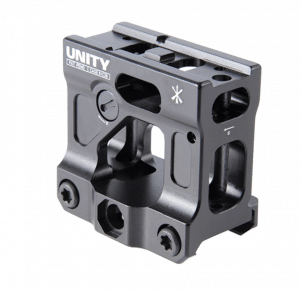 When it comes to home defense, there's no time to be wasted. Having to deal with any cumbersome mounts or sights can be a potentially devastating mistake. With the Unity Tactical FAST Micro Mount, you are taking care of that problem by eliminating slow sight pictures. 
FAST is a series of optic mounts and platforms that provide end users with a quicker sight picture than standard height mounts. A 2.26" optical centerline height provides faster/easier reticle acquisition, and allows for more rapid visual processing of the surroundings by promoting a heads-up posture. The Unity Tactical FAST Micro Mount is a great mount that allows for faster, more accurate action in a hurry.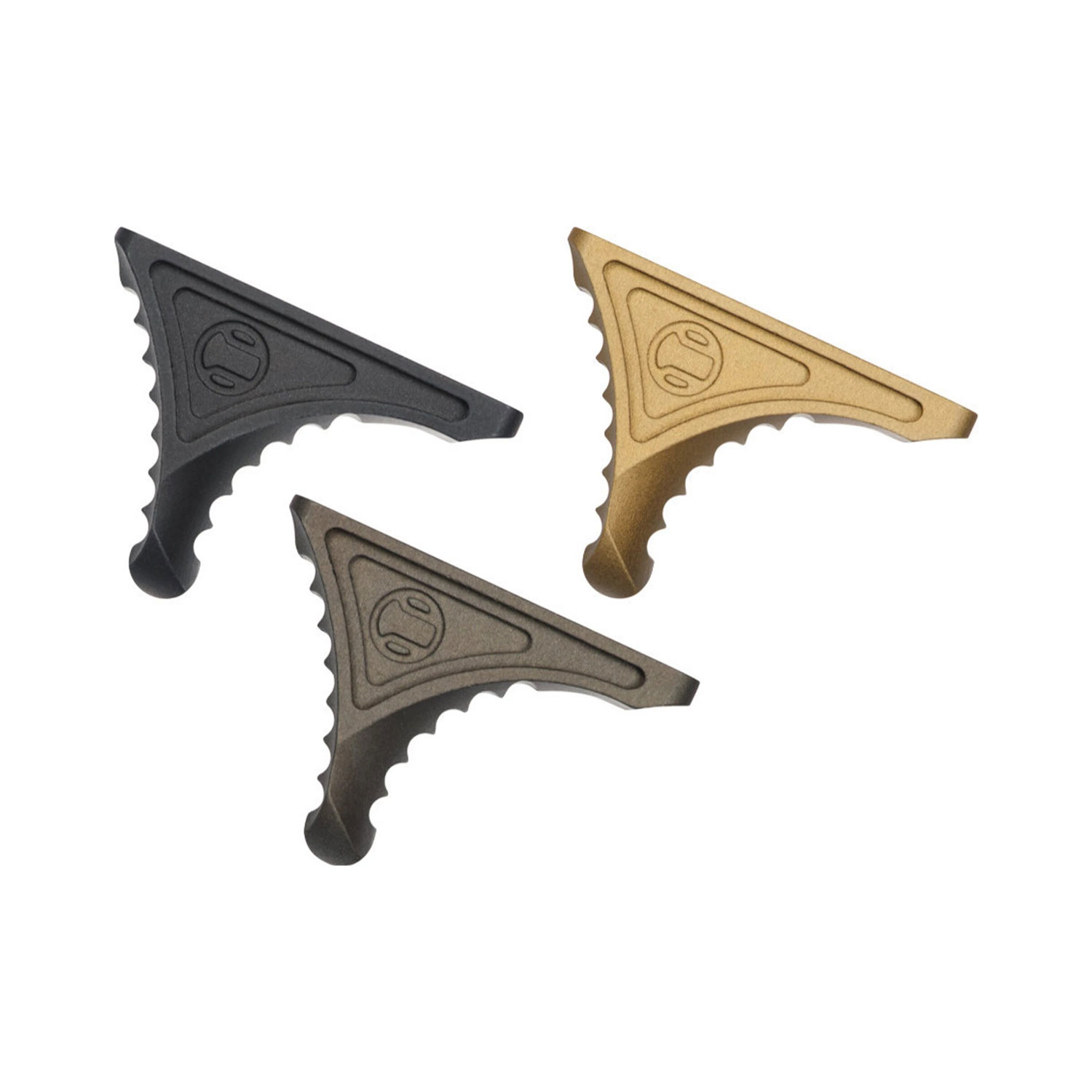 Now some of you might be more used to the vertical grip handle, and that's perfectly fine. However, in the interest of home protection and split second decisions, you may be interested in switching to an AR handstop grip.
The AR market has definitely started to trend towards lighter and more minimalist rifles, and as a result we are seeing handstops become more popular. They can be identified as a small protrusion from the bottom of the handguard when installed, and they are usually very lightweight and minimalist.
This is perfect for those situations where you have to act fast, and can't deal with a clunky, heavy rifle. If the handstop grip sounds like an option for you, check out the Railscales Karve Handstop.
The RailScales: Karve is our innovative KeyMod and M-LOK hand stop; thanks to our COG™ Multi-Mount system and the included hardware, you can easily attach our lightweight hand stop to either rail system. Being reversible, it allows for either a "push" or "pull" style grip. This handstop is perfect for any home defense situation.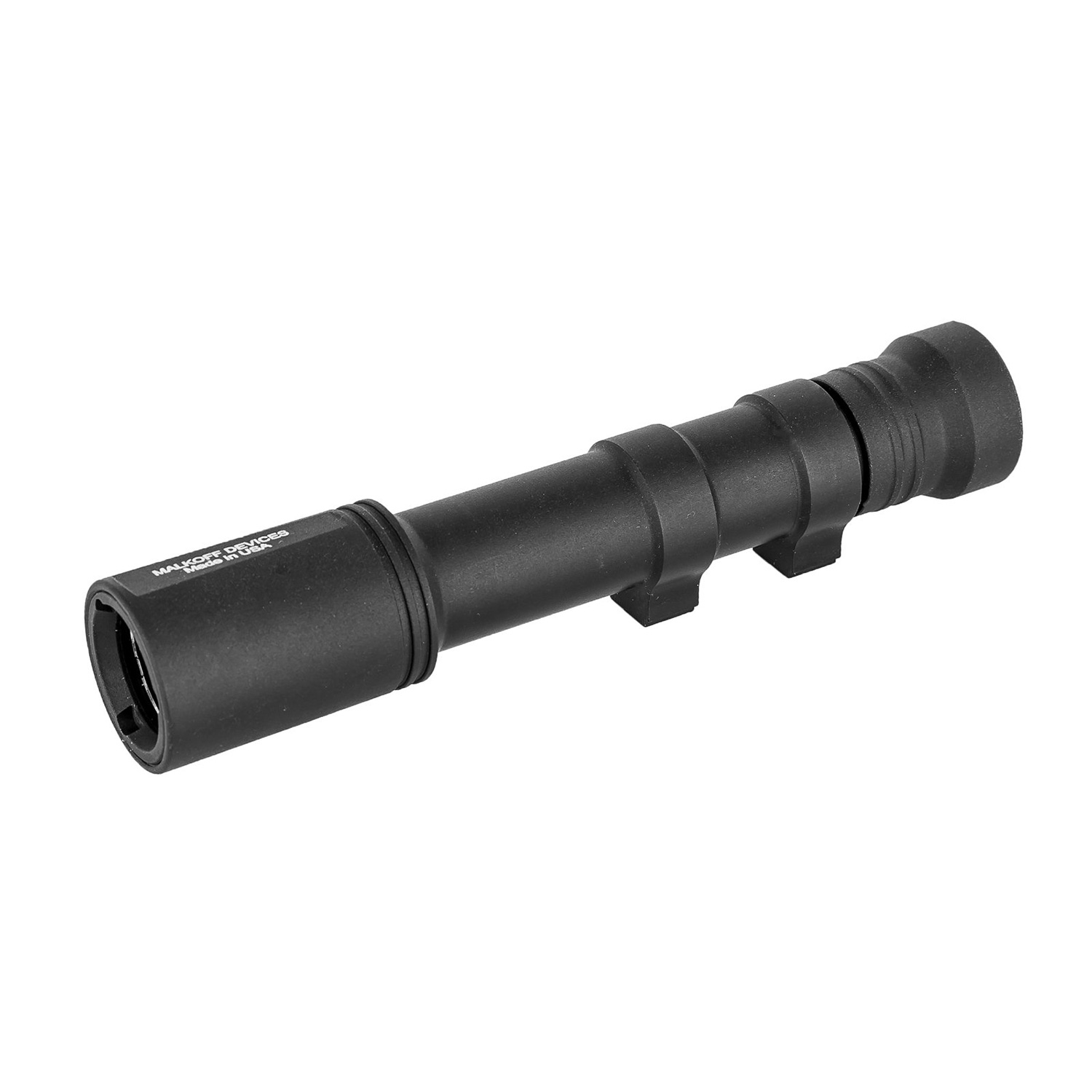 The great majority of home invasions take place in the dead of night, making visibility a key factor in your protection. Thus, you need a great light to ensure you can see more than your enemy can. The Arisaka Defense 600 Series Light is an illumination package consisting of the Arisaka 600 Series Light Body, Tailcap, and Malkoff Devices E2HT Scout head. Simply add a Scout Mount of your choice for a complete lighting solution. 
The Malkoff E2HT heads utilize a TIR lens that focuses the beam and produces 35,000 candela and 500 out-the-front lumens. This provides a tightly concentrated beam for maximum distance, with a small amount of spill for close range and peripheral lighting. Run time is 1 hour with the provided 16650 lithium-ion rechargeable cell or 30 minutes with 2x CR123 cells.
Malkoff heads are fully potted to withstand recoil during weapon mounted use. Combined with a Scout mount, you'll have an incredible lighting system that'll be up to the task at any time.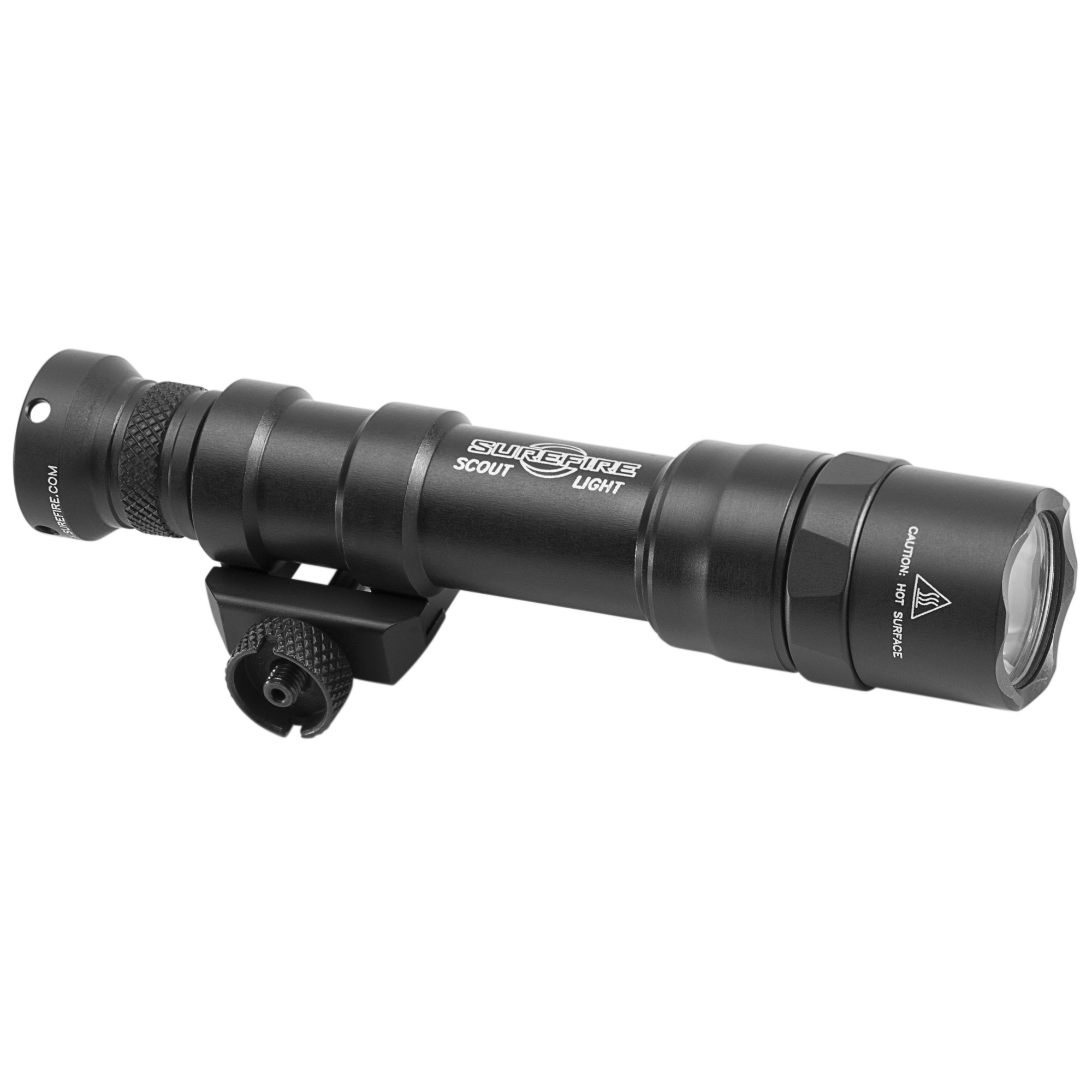 Our other favorite light for home defense is the SureFire M6000DF. This is a lightweight, compact WeaponLight featuring an ultra-high-output LED that delivers 1,200 lumens of blinding white light. A proprietary Total Internal Reflection (TIR) lens shapes the recoil-proof LED's light into a beam with plenty of reach but enough surrounding light to accommodate peripheral vision, making the M600DF ideal for medium to long range applications. 
This is a great light because it performs well no matter what scenario you are in. Wherever you live, you'll be able to spot your assailants from wherever you are in no time.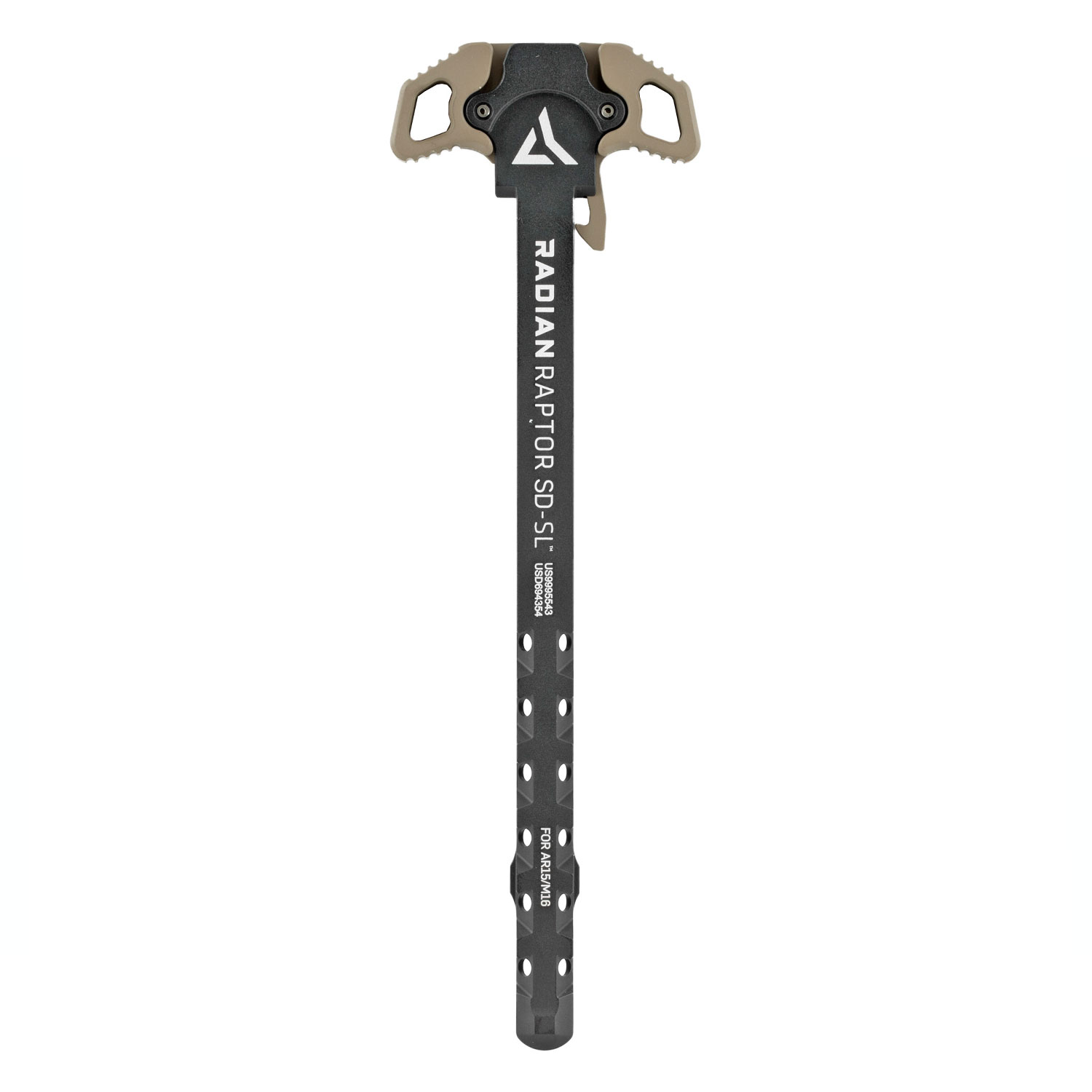 Any AR build depends on having a great, reliable charging handle. The last thing you need during a critical moment is for your AR to stop working. That's why we recommend the Radian Raptor charging handle.  The Raptor-SD-SL features slim-line handles and suppressor-optimized ported shaft for users who require both an ultra low handle profile and gas redirecting capability while shooting is suppressed.
Its ambidextrous design allows rapid palm "blading" or finger-thumb charging of the weapons, ensuring the motion is fluid and fast from either the strong or support side. This is an essential part of any reliable AR 15 or AR 10 set up.
Conclusion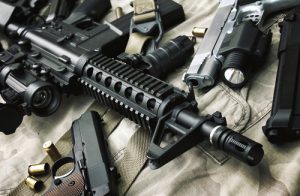 Ultimately with whichever weapon you choose, it has to be reliable when you need it most. Having the right parts can make a huge difference in ensuring safety for yourself and your home. In short, there's no excuse to not be as prepared as possible. There's plenty of AR 15 upgrades and gear to choose from, so we hope that this list can help narrow that search!