The Top 5 AR-15 Mounts
If you've been keeping up with our blog, you know how important having the right AR parts are. Without the right AR 15 upgrades, it's hard to rely on our equipment in times of need. Though many think of exciting AR parts like the Radian Raptor Charging Handle when they want an upgrade, few realize how important the less flashy parts really are. Ultimately, our rifles' performance comes down to the sum of all parts, not just one accessory. One of the most important, yet often overlooked, gun accessories and AR parts is the mount.
You can have a great charging handle, grip, or light, but if the rest of your AR is lacking, you will see that in its performance. Without a great AR mount, you run the risk of weighing down your rifle, lowering your accuracy, or having other parts fall off. Simply put, the same kind of attention we spend on our sights, lights, and other AR parts should be spent on mounts as well.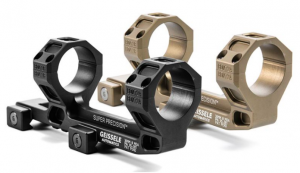 A great AR mount is one with strong durability, built to withstand damage from anything. In addition, it should be as non obtrusive as possible, letting you focus on perfecting your next shot. Finally, a great mount encompasses all of these qualities together providing exceptional value for the price. Let's take a look at our top picks for your next mount.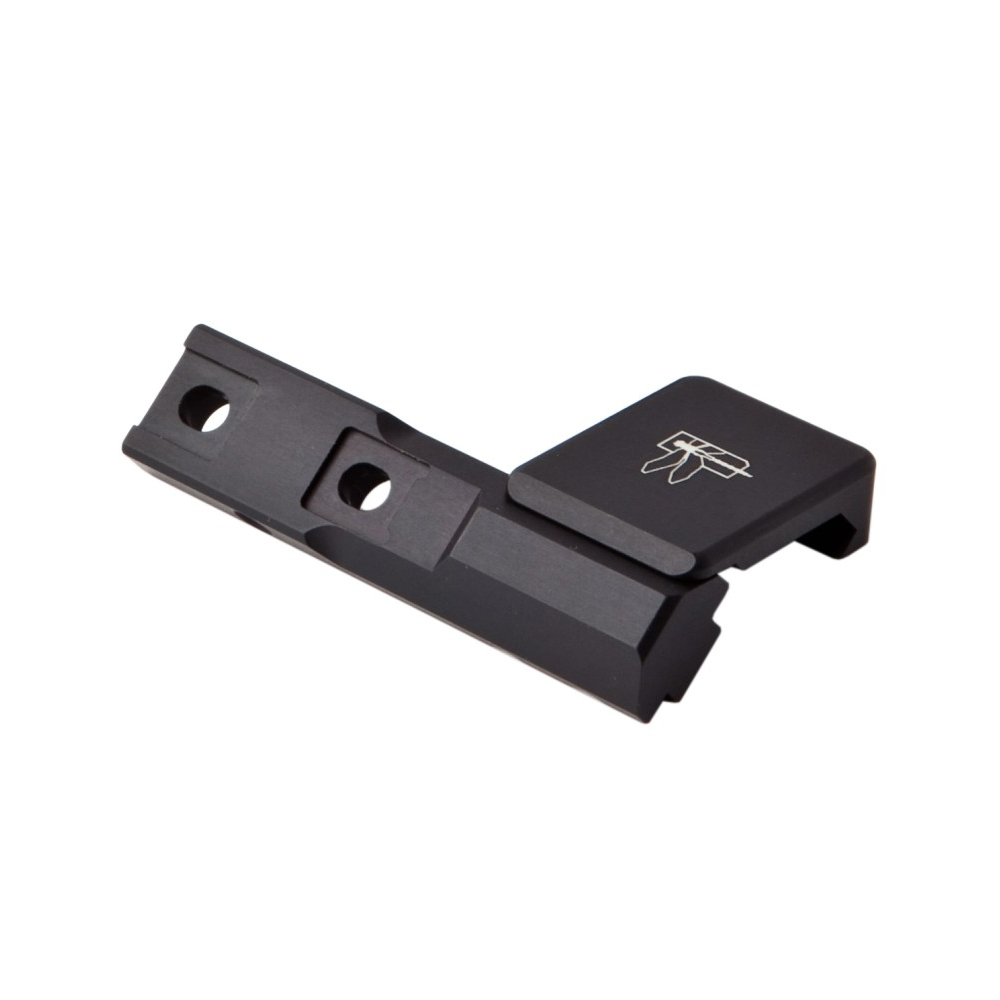 Coming in at number 5 on our list is the IWC Haley Strategic Thorntail SBR Mount. Haley Strategic's mount is a great choice due to its adaptive design. This mount's versatility is what stands out most to us, with its design able to accept Surefire scout lights, Streamlight Rail Mount Weapon Lights, and others. This mount also positions the light very close to the weapon, which makes it a reliable choice for performance. As mentioned before, having the least amount of obtrusiveness is very important for performance.
In addition, the mount features a light offset that enhances ergonomic activation. It features a low profile forward mounting design, which doesn't get in the way of other weapon mods. This model is a great value purchase, coming in at just $50! If you're looking for a reliable, affordable mount, the Haley Strategic Thorntail SBR Mount is a great choice.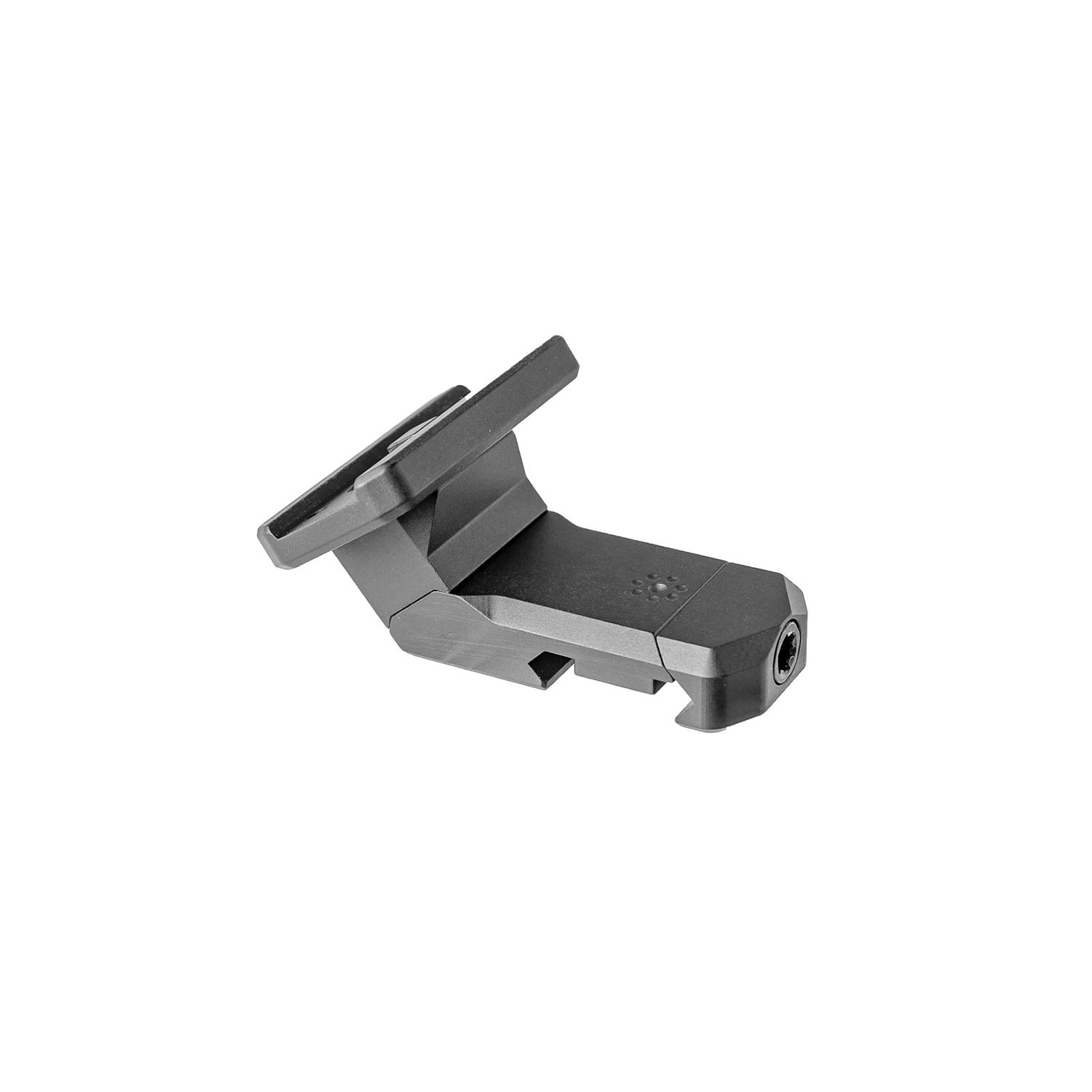 Arisaka Defense is known worldwide for their quality products, with their mounts being no exception. The Arisaka Defense Offset Optic Mount is a modular mount solution that allows the user to select their own desired offset positioning. Users can choose between a 35 or 45 degree offset for their red dot sight, taking away the need for any additional components. Using a 35 degree position brings the red dot sight up closer to slimmer, smaller scopes, while the 45 degree position provides additional clearance around wider turrets or larger, higher magnification scopes.
We love this one because not only does it provide a level of customization, but it's also able to be reversed from left to right. This ambidextrous feature makes it a great value purchase! This mount is made to be attached to the top Picatinny rail of an AR 15 rifle, but no worries if you don't use a Picatinny rail. Arisaka Defense also offers the offset mount for Geissele, and M LOK. Simply put, the kind of versatility that Arisaka Defense offers with this mount makes it one of our favorites.
When it comes to providing great value for reliable products, it's almost impossible to beat Bravo Company (BCM). Bravo Company started as a company in the garage of a veteran United States Marine in Hartland Wisconsin, shortly after Operation Iraqi Freedom in 2003. BCM's equipment and tools serve US Military Special Operations Units and The Department of Homeland Security, so you know you are in trustworthy hands. 
This mount is a great example of the kind of quality BCM provides. It features ultra high durability aluminum construction, with a patent pending mounting system. Even with this high durability, it is super lightweight, and is highly accessible. It features multiple mounting holes for ideal rail placement, and is fully ambidextrous.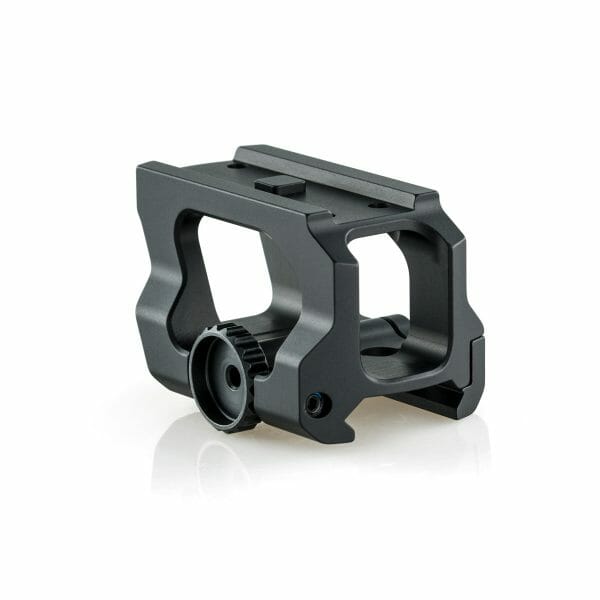 Scalarworks is truly changing the game when it comes to AR upgrades. The Scalarworks LEAP Aimpoint Micro T-2 mount is one of the best choices available for shooters who want the lightest, strongest, and least obtrusive quick-detach optic mount possible. This mount is one of the lightest available on the market, while at the same one of the very strongest! 
Every Scalarworks Leap Mount is CNC milled from 7075-T6 billet, which has vastly superior mechanical properties to 6061-T6, and is used where ultimate strength and durability outweigh cost considerations. This Scalarworks mount is simply one of the very best available, and though it is on the more expensive end, you definitely get a ton of value for the price!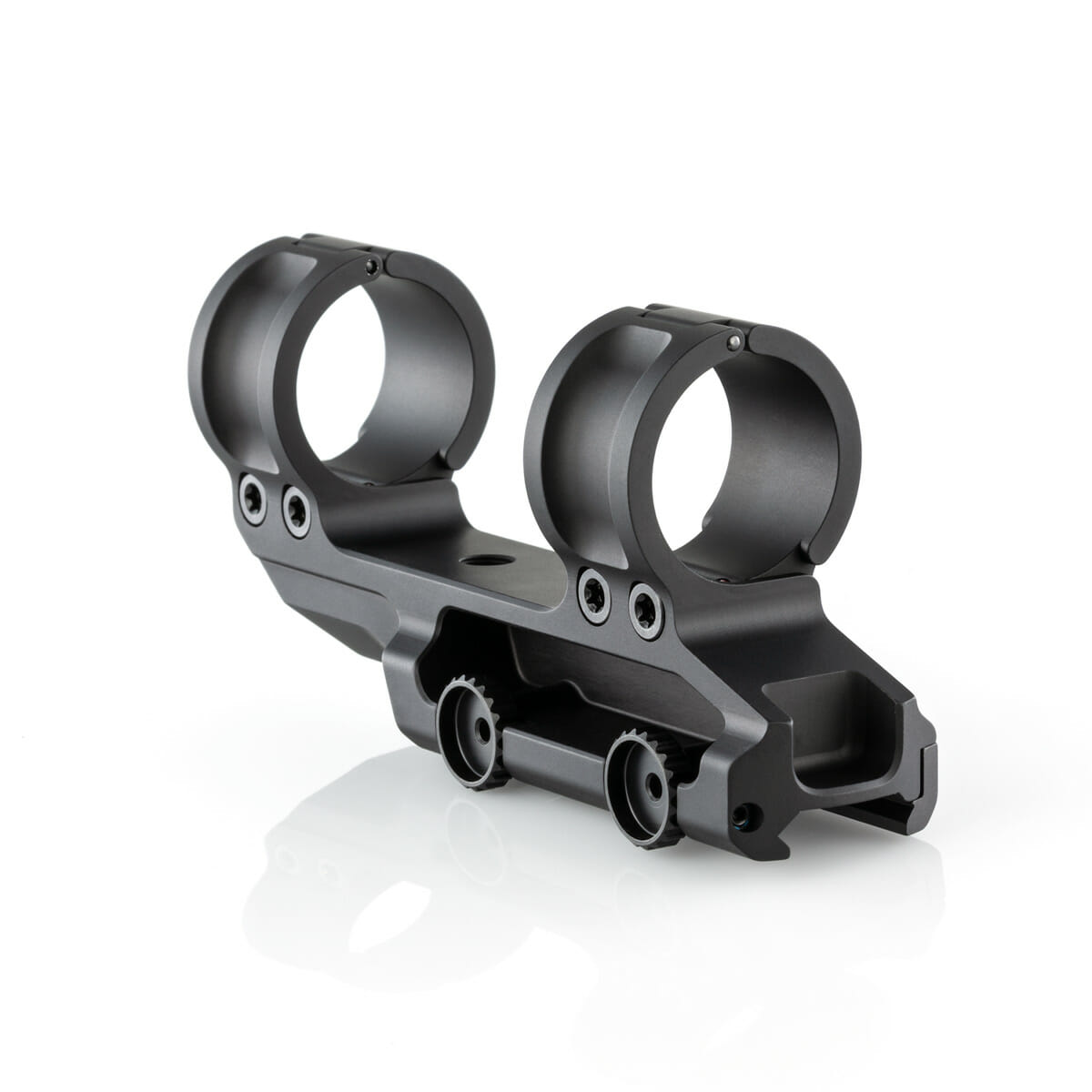 Number one on our list has to be the Scalarworks LEAP Ultra Light Mount. With this mount, Scalarworks takes the incredible engineering and technology we saw on the last mount on this list and improves it even more. This mount is one of the the lightest QD scope mounts available, without sacrificing any strength. The LEAP/Scope incorporates two of the most efficient structures known to man. A tubular boom and an I-beam bridge, each with over-sized cross-sections, maximize rigidity and impact resistance while minimizing weight. 
In addition, you won't have to worry about any kind of obtrusiveness. Narrower than most bolt-on mounts: the Leap has no protruding levers or knobs to rap your knuckles, catch onto clothing, gear, and surroundings. Though this is one of the pricier mounts available, customers agree the price is worth it.
As one of our reviewers says, "I was pretty hesitant on getting this, especially for the price tag but man is it worth it. The ease of use alone makes it worth it because I hate leveling my optics, especially with something like a Aero Precision mount since it rotates when you tighten it down. This gets rid of that problem and you can throw away all your optic levels". We couldn't say it any better!
Final Thoughts
Ultimately, we have lots of decisions to make on our AR parts and upgrades. What do we choose to spend our money on, and what's worth the cost? Of course, everyone has different needs for their AR, so there's no one answer for everyone. No matter what your needs are however, it's critical to remember what's most important to you. If you are looking for a great mount, you can't go wrong with choosing one that's fundamentally solid, with great quality and performance.
All of the choices on this list embody these qualities, so no matter what you'll be making a great choice! If you're stuck on other parts of a rifle to upgrade, like a new charging handle (How To Choose The Perfect AR 15 Charging Handle), or a new weapon light (We love the Cloud Defensive OWL!), or even a new pouch (like the Esstac KYWI!) try browsing our website and other blog articles for some more advice, or drop us a comment below and we'll help you along your AR 15 gear journey!