The Top 4 Must Have Gun Accessories and Parts for October 2020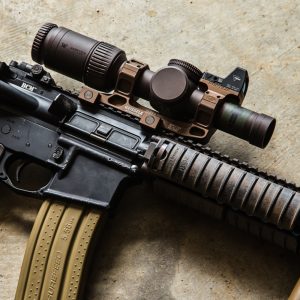 Searching for gun accessories is an ongoing process. With new and innovative products frequently being released, it's hard to keep up. Here at Milspec Retail, we've pulled together our favorite gun accessories for October 2020. To do this, we focused on a mixture of both essential parts, like charging handles, and gun accessories like pouches.
There is no doubt that attention must be given to both for the perfect AR 15 experience. Whether you are looking to buy new gun accessories for a fresh change, or because you want to experiment with your build, you are sure to love our choices.
Charging Handles –
Radian Raptor
– Ambidextrous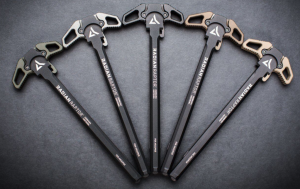 Radian Weapons has established themselves as leaders in the industry. In particular, they are known widely for their charging handles. As holiday sales begin to pick up, we expect that the Radian Raptor charging handle will be flying off the shelves.
Simply put, their revolutionary design and function are unmatched. The Radian Raptor Ambidextrous charging handle features rapid palm blading, which makes for fluid and fast motion. In addition, this charging handle is USA made with aircraft grade aluminum and is MIL SPEC anodized.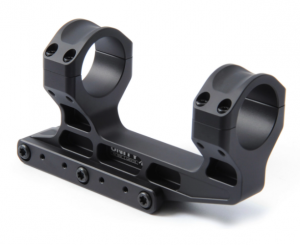 Having the right mount is crucial for being able to survey your surroundings quickly. When you have to deal with cumbersome mounts, you risk delayed reactions and decreased accuracy. Unity Tactical has stepped up the mount game by introducing their FAST LPVO Scope Mount. This Unity Tactical mount focuses on providing a quicker sight picture than other mounts. Due to its taller optical centerline, the mount provides faster and easier reticle acquisition.
Even if you are wearing a headset, night vision goggles, or gas masks, the Unity Tactical LPVO Mount allows you to see easier, as it replicates a natural shooting position. Not many other mounts allow for the kind of heads-up posture that Unity Tactical does, making this mount an excellent choice for all customers. Also worth mentioning, this mount is perfect for fans of Low Power Variable Optics. Unity Tactical has made this mount available in 30mm and 34mm to accommodate almost all commercial and military scopes.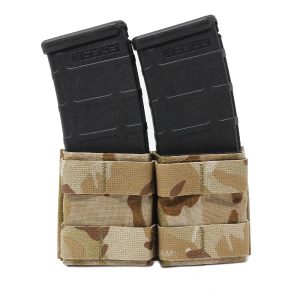 If you haven't seen our latest article on why we love the Esstac KYWI, check it out here! The Esstac KYWI is an amazing choice for those looking for a reliable, high performing weapon pouch. Not only does Esstac provide top notch quality and construction, they provide the best performance available. You might not realize how important a great weapon pouch is, until you truly need it. With the Esstac KYWI, you can say goodbye to snagging and loose holds.
Thanks to the kydex wedge insert (KYWI), this pouch packs extra retention that holds on to magazines without any need for additional tools, like bungee cords. In addition, the pouch's hybrid kydex and nylon design guarantees top tier durability and rigidity. This pouch's user friendly design makes it one of the best on the market for rapid mag changes. We love Esstac's vision as a company. Since day one, they've created products that focus on the essentials, like performance and durability. If you are looking for a great weapon pouch, the Esstac KYWI is the perfect choice.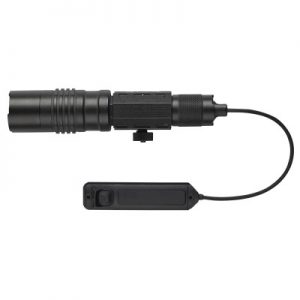 We can often overlook lights, as at times we figure any light will be as good as any if it illuminates what's in front of it, right? Sadly, it's not that simple. When you are faced with defending yourself in a low light situation, a simple flashlight will not be your friend. Instead, what you need is a light that provides clear, wide illumination, that only gives you needed vision but can even stun your target.
For anyone working in law enforcement or interested in personal protection, the StreamLight Protac HL is a great, great choice. As far as technical details, the Streamlight Protac is hard to beat. It packs a whopping 1,000 lumen with a beam distance of 270 meters, and a run time of 22 hours. It also utilizes a strobe light function to signal or disorient targets. What we love about this light is the wide covering light beam, which can be great for quickly surveying your surroundings.
It's also easy to carry, as it comes with both pocket clips and nylon sheaths. Due to its versatility and high performance, this is the perfect light for anyone in law enforcement, or needing to protect themselves at home.
Conclusion
No matter what kind of weapon you use, whether it's an AR-15 or a handgun, the gun accessories we choose can make a huge impact in our performance and safety.
We included a variety of options here so that you can see the best weapon builds are made with both performance, quality, and efficiency in mind. As October rolls along and we approach the end of the year, it's definitely the time to take advantage of sales across the internet and to add on some essential gun accessories to your weapon, today.
As always, we here at Milspec Retail want you to feel comfortable with your purchases, so if you have any questions about the products we've listed here today or any others, feel free to shoot us a message and we'll be happy to help.