These days, it's easy to get lost in the abundance of resources out there. From magazines to websites, there are so many options for gun accessories that it's hard to choose. Often, we might not even fully understand the different parts of a rifle, which can make a search for AR parts and gun accessories that much more difficult. However, there are some key aspects to look out for that can help your search.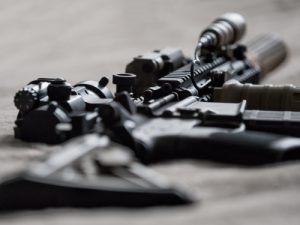 When conducting your search, think about what your rifle's purpose is. Are your needs more to do with sports, hunting, or protection? These factors all come into play when deciding on new AR parts, so take some time with these choices before starting out. With that said, let's quickly go over the parts of a rifle and why you might want to consider an upgrade.
Essential Parts of A Rifle
The three most essential parts of a rifle include – the action, stock, and barrel. The action is where the loading, firing, and ejection happen, and is made up of the bolt, hammer, and trigger. The stock is what helps the user aim properly, and counter recoil. The first gun stocks were made of wood, and though many still are today, new technologies like synthetic or polymer-based stocks have enhanced performance. However, this all comes down to preference as each rifle stock has their own advantage.
The last part we'll be going over, the barrel, is as equally important as the other parts. The barrel propels the bullet out of the rifle, and has a spiral groove that gives the bullet a spinning motion when fired. The length of the barrel affects its accuracy, with longer ones being more accurate.Now that we've gone over the most essential parts of a rifle, let's get into how and why upgrading your AR parts may be the best solution for you to get the most out of your rifle.
Lights
Lights are an important factor, for all situations. Sometimes people may question whether they are really worth the price, but as we cover in an earlier article (Weapon Lights), you will see their value. Overall, lights play a huge part in your accuracy and ability for your rifle to perform well. Whether you use a weapon for home protection, or hunting, you need a great light to make sure you can see properly at all times.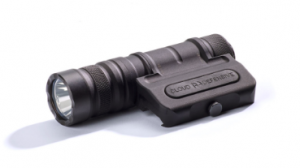 Our favorite is the Cloud Defensive OWL. American made with the best components available on the market, you can rest assured you are getting maximum efficiency and power with this light. It runs for 8 hours, and at 100% power at run time, it's the leader as far as lights go. In addition, it is fully ambidextrous. The reversible design allows it to be mounted on either side of the host weapon. With all these benefits, The Cloud Defensive OWL is our favorite light and we highly recommend it.
Mounts
Mounts are often overlooked, however having one with great durability, compatibility, and light weight can definitely make a big difference. The LEAP line by Scalarworks is one of our favorites, because it's one of the strongest mounts on the market. From the Scalarworks website "We put a variety of QD mounts on a digital test stand, capable of exerting up to 1500lbs of force, and analyzed load versus displacement data for each. We then used everything we learned from these tests to refine our original design, culminating in the Leap; a quick-detach mount that is both the lightest and strongest on the market today."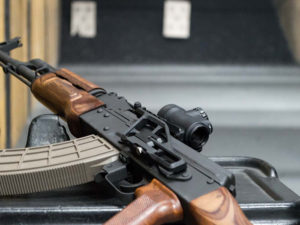 If you're not an AR-15 owner, and either own an AK or are considering one, be sure to check out RS Regulate. RS Regulate is best known for The RS AK-300 Modular Side Mount System, which is the world's first modular side rail system.
This innovative system allows users to change upper optic mounts as needed. In addition, users can adjust both over-bore and front-to-back position of the upper, which ensures perfectly placed optics. We definitely recommend checking them out if you are an AK user.
Stocks
As we mentioned before, the stock is one of the crucial parts of a rifle. With so many options available, it's important to know which one is best for you. Our favorite for 2020 is the Bravo Company (BCM) BCMGUNFIGHTER.  It features a more pronounced cheek weld (SOPMOD type) and snag free design.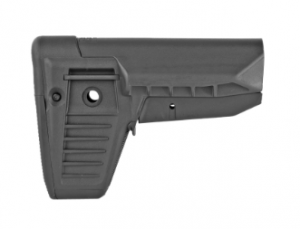 Finally, no sharp edges prevent tangling of the rifle with the shooter's sling, molle gear, or other kit. It features Modular VBOST, which interfaces with the shooter's riggers' band or bungee to secure the shooter's sling against the stock. Increasingly, this is the most common application when operating inside a vehicle.
As we've covered, there are some great options for improving your AR (or AK)'s performance, and it is important to understand the basics of how parts of a rifle works in order to properly improve its function. Depending on your experience, and preferences, there are different aspects that may influence your decision, but we highly recommend these AR parts and gun accessories for a noticeable improvement in your rifle's performance today.