Top 4 Easy Gun Accessories and Parts Upgrades
If there's ever been a time to consider adding some new parts to your rifle, this is the time. With life starting to come back to normal, everyone's excited to get back to what they love, so why not start back up with some easy gun accessories and parts upgrades?
AR-15 Parts Upgrades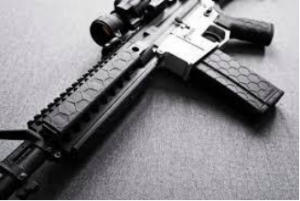 Firstly, the iconic AR-15 is composed of many different parts. Some are more well known than others, but the reality is that each individual part contributes to the functionality of the whole. A rifle would not reach its potential without vital pieces such as lights, sights, slides, and rails. Everyone knows these parts, and many people probably own some.
Secondly, most people do not realize the importance of these parts, and do not understand how these seemingly insignificant pieces can take your build to the next level.
Rather than focusing solely on the overall weapon and its performance, it is important to recognize the function and convenience of certain pieces. The beauty of the highly customizable AR-15 is that just a few accessories can quickly alter the rifle's purpose, and make a huge difference in the shooting experience.
At the end of the day, the small things are what makes a big difference! Let's get into four easy upgrades you can make today which can elevate the functionality of the firearm to give you the full experience.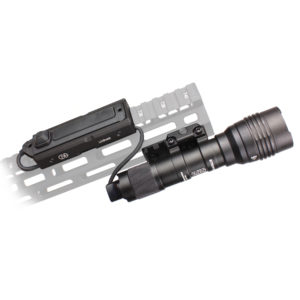 One extremely essential part for your automatic rifle is lights, which will help illuminate your target to allow for peak accuracy, even in the darkness of the night. Lights can serve a variety of functions, and as such, not all AR-15 flashlights are built for the same purpose. However, our top pick has to be the Cloud Defensive OWL.
According to Cloud Defensive, if you want to make the best light, you have to be willing to put in the time, so that is what they did! This product involved thousands of hours, US Patents and years of development, and it shows.
With class-leading performance of 1250 lumens at 50,000+ Candela, durability and features, the OWL is the most advanced weapon light on the market. And Cloud Defensive makes it right here, at their facility, in the United States.
The warmer light temperature LEDs in this light penetrate photonic barriers better, and is more usable to your eyes. With their custom electroformed reflector and power supply, you will find an impressive level of performance.
As a USA-made electrical system, Cloud Defensive has invested in the best components money can buy, giving them output, efficiency and run-time that others don't have. If you are looking for the best performance money can buy, be sure to check them out!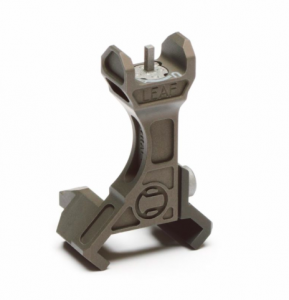 Optics are a huge aspect to consider when building your dream AR-15, which makes mounts and sights vital accessories. A correct mount will give you a great zero, heightening your chances of hitting your target.
To further improve your shooting accuracy, sights are important for operating with a fully functioning sighting system. Despite personal preferences, every shooter wants to hit the target, so no one can undermine the importance of sights. They are simply a must!
There are many impressive products available on the market, Railscales consistently delivers high quality gun parts and accessories. Railscales fixed iron sights stand out above the rest. This fixed iron sight mounts in front of your ATPIAL. In addition, it only takes one half a pic slot forward of the unit.
In this way, the shooter is able to gain valuable rail space by eliminating the folding front sight. This product will do wonders for your accuracy. 
As shooting proficiency grows, so does the way a shooter grips the gun. Using the standard slide release presents certain limitations that can hinder performance and ability for more advanced shooters. 
To address this problem, Kagwerks designed an extended and raised slide release, which offers a unique advantage to trained shooters with a proper higher-position grip. An experienced shooter should make sure that his accessories can keep up with him. Only the best for the best!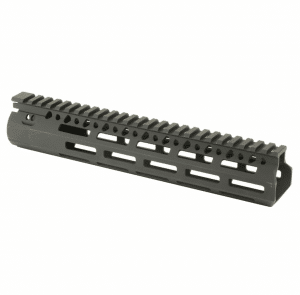 The AR-15 is capable of accepting a variety of different handguards and rail systems, but the BCM Compatible Modular Rail is definitely a front runner. In addition, this compatible modular rail by BCM features an industry-leading design that gives the shooter modularity in the M-LOK platform.
The proprietary patented mounting system includes a mechanical index to the 12:00 rail and positions mounting hardware. This helps to mitigate the movement caused by heat generated by the weapon system. In addition, Free Float Handguard eliminates loads from the barrel, thereby reducing the deflection for a more accurate shooting experience.
This rail strikes the perfect balance between being high strength yet lightweight, as the proprietary engineered profile offers additional cross sectional strength. It is one of the best on the market!
Gun Accessories and Parts Upgrades – Closing Thoughts
Though an AR-15 is more than the sum of its parts, you cannot downplay the importance of its components. Each part of your firearm helps continue to the performance of your rifle as a whole. By adding a few top notch accessories, you can customize any AR-15 to get the full AR experience! Always try to remember your intended use for your AR-15 when shopping for accessories. This way, you'll be able to build a base AR-15 into your dream. Additionally, investing in some quality parts today will give you an improvement you can feel.